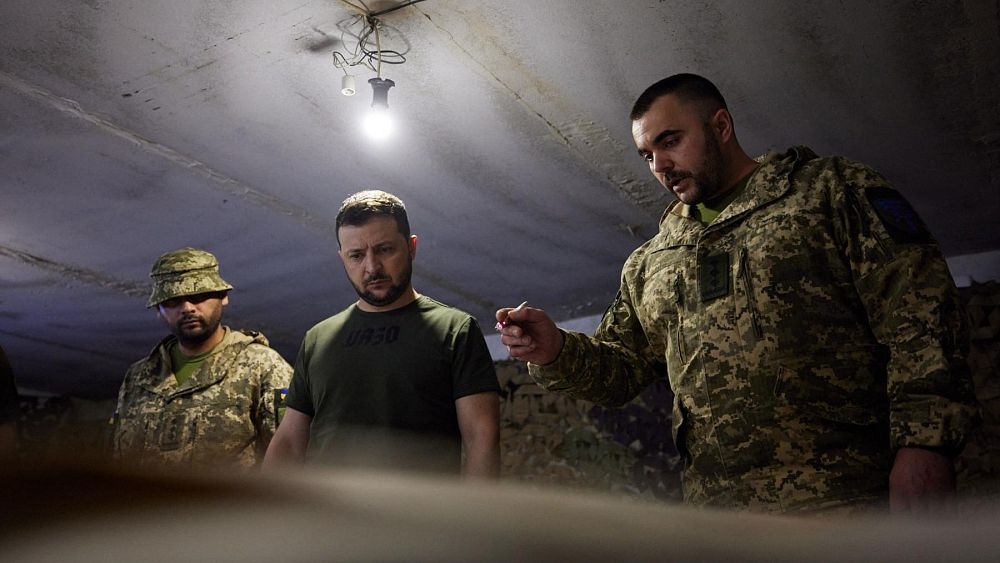 President Zelenskyy visits Donbas frontlines
Ukrainian President Volodymyr Zelenskyy visited his troops on the frontline in the war-torn eastern region of Donbass against Russian forces on Sunday.
He made an announcement about the trip on a video posted to social media. 
"We were in Lyssychansk, we were in Soledar," said the leader, who visited command posts in these towns near Sieverodonetsk, a key city in Moscow's offensive in the Donbass mining basin.
He also visited Bakhmut, in the southwestern Donetsk region, and held talks with military personnel, the presidency said.
During his trip, Zelenskyy "deepened his knowledge of the operational situation on the defensive frontline," the presidency said.
"I want to thank you for your excellent work, for your service, for protecting us all, our state. I am grateful to everyone," he told them. "Take care of yourselves!"
"I am proud of everyone I have met, shaken hands with, communicated with, supported," Zelenskyy said in his daily address.
He also said he had visited Zaporizhia, to meet residents of Mariupol who managed to flee the strategic port on the Sea of Azov almost completely destroyed by Russian bombing.
"Each family has its own story. Most were without men," he noted. "One family's husband went to war, another's husband is in captivity, another's husband, unfortunately, is dead. A tragedy. No home, no loved ones. But we must live for the children. True heroes, they are among us.
Mr Zelenskyy had already visited the front lines in May, in the Kharkiv region.
(AFP)