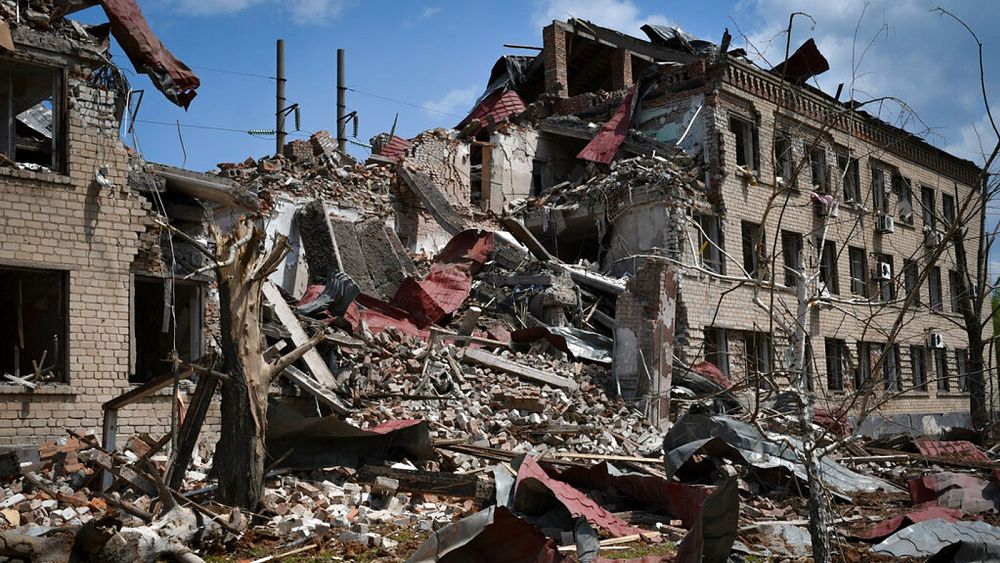 Russia throwing everything it has at four cities in eastern Donbas, says Zelenskyy
Ukrainian President Volodymyr Zelenskyy said Russia is using everything at its disposal in the fight for four cities in the eastern Donbas region.
"The situation in the Donbas now is very difficult," Zelenskyy said late Tuesday in his nightly address to the nation. "Practically the full might of the Russian army, whatever they have left, is being thrown at the offensive there. Liman, Popasna, Sievierodonetsk, Slaviansk – the occupiers want to destroy everything there."
Zelenskyy said the Ukrainian army is fighting back, but "it will take time and a lot more effort by our people to overcome their advantage in the amount of equipment and weapons."
He told Ukrainians they should be proud of having held off Russia for three months in a war that many in Russia and the West expected to last three days.
Zelenskyy appealed for even more weapons from the West to keep Ukraine in the fight including multiple-rocket launchers and tanks.
In addition, Zelenskyy mocked the statement made Tuesday by the Russian defense minister that Russia was deliberately slowing its offensive to allow residents of encircled cites time to evacuate.
(AP)