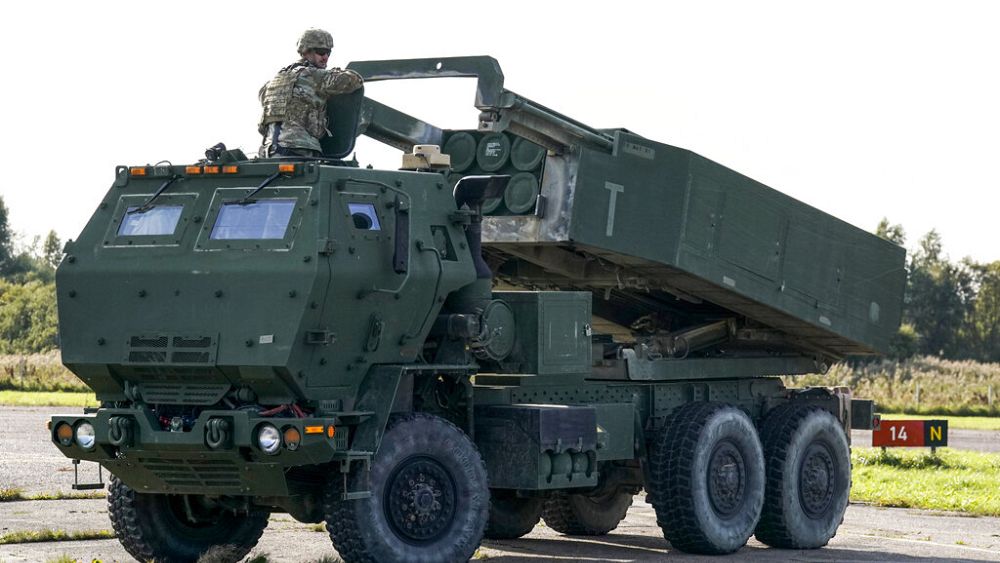 Latvia has hosted a military training day showcasing the High Mobility Artillery Rocket Systems (HIMARS) flown in for the occasion from Germany.
The demonstration was intended to show NATO's readiness to defend the Baltics, although technical issues meant that the 300-kilometre range rockets were not actually fired during the time window allocated by air traffic control.
"For us, it is to increase the confidence that our allies can come here quickly: it's an answer to skeptics who question how fast they can deploy. It takes a few hours," said Leonids Kalnins, Commander of the National Armed Forces.
"It`s also another opportunity to say once again how important Article 5 of NATO is, where an attack on one member of NATO is an attack on all members of NATO. The Western alliance must remain united to bring this war in Ukraine to an end," added John Carwile, United States Ambassador to Latvia.
The rockets went back to Germany after the demonstration, but all three Baltic states have now placed orders from the United States for their own HIMARS, with the first expected to be delivered in three years' time.
The US-made M142 HIMARS is one of the world's most advanced multiple rocket launcher systems, with its operational range of up to 480 km allowing it to strike targets at a great distance.
HIMARS is believed to have played a crucial role in the Ukrainian forces' recent counteroffensive that saw it liberate significant portions of the country's east from the Russian army after Moscow's full-scale invasion in late February.
Source link