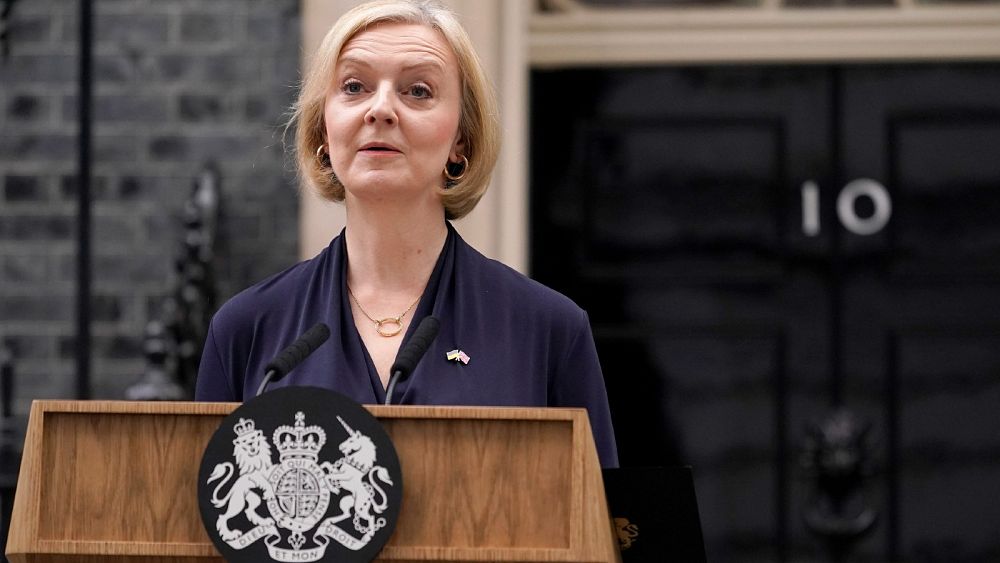 After just 45 days in office, Liz Truss has resigned as UK prime minister. 
She said there will be another leadership election for the ruling Conservative Party, which will decide who succeeds her in 10 Downing Street. 
Truss said she came in during a "time of great economic and international instability."
Speaking outside of number 10, Truss said she had "delivered on energy bills and cutting national insurance", saying she "set out a vision for a low tax economy that would take advantage of the freedom of Brexit".
But added: "Given the situation, I cannot deliver the mandate which I was elected to deliver."
Truss will remain in office until a successor has been chosen, with a leadership election expected in the coming week.  
"This will ensure we remain on a path to deliver our fiscal plans and maintain our country's economic stability and national security," said Truss. 
Truss only became prime minister on 6 September after beating former finance minister Rishi Sunak in a Tory leadership contest.
But her short period in charge was disastrous. 
A botched economic plan unveiled by the government last month triggered financial turmoil and a political crisis that has seen the replacement of Truss' finance minister, multiple policy U-turns and a breakdown of discipline in the governing Conservative Party.
On Thursday, a senior minister quit her government with a barrage of criticism and a vote in the House of Commons descended into chaos and acrimony.
Before resigning, Truss had held a hastily arranged meeting in her 10 Downing Street office with Graham Brady, a senior Conservative lawmaker who oversees leadership challenges. 
Brady was tasked with assessing whether the prime minister still has the support of Tory members of Parliament — and it seemed she did not.
Source link