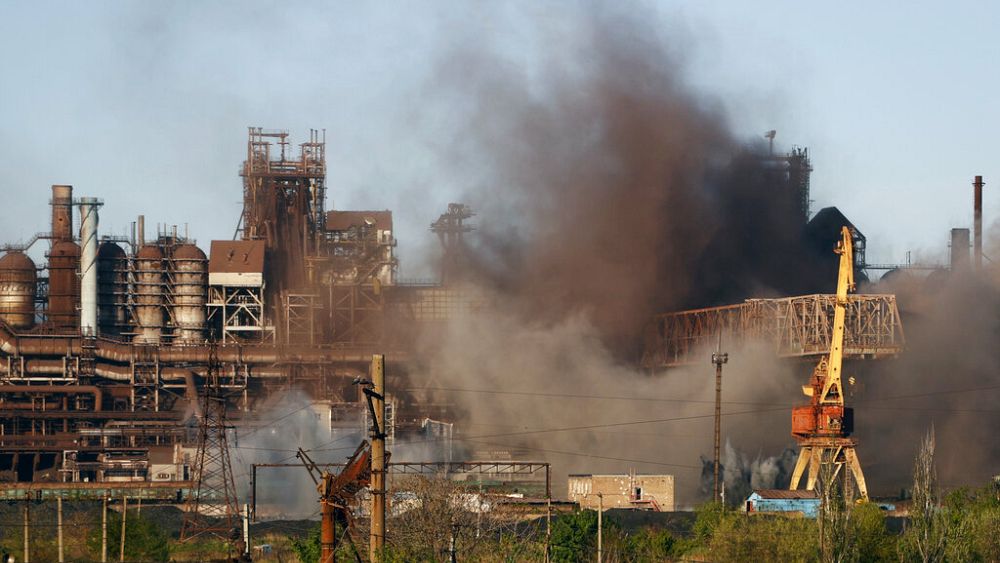 Fighters, included wounded, evacuated from Mariupol
The Ukrainian fighters who doggedly defended a steel mill in the devastated port city of Mariupol have completed their mission, Ukrainian officials said, and efforts were underway to rescue the last of the defenders who remained inside.
Ukraine's deputy defence minister said more than 260 fighters, including some badly wounded, were evacuated from the hulking Azovstal plant Monday and taken to areas under Russia's control. Officials planned to keep trying to save an unknown number of fighters who stayed behind.
"The work to bring the guys home continues, and it requires delicacy and time," Ukrainian President Volodymyr Zelenskyy said.
Ukraine Deputy Defence Minister Hanna Maliar said 53 seriously wounded fighters were taken from the Azovstal plant to a hospital in Novoazovsk, east of Mariupol. An additional 211 fighters were evacuated to Olenivka through a humanitarian corridor. She said an exchange would be worked out for their return home.
Zelenskyy said the evacuation to separatist-controlled territory was done to save the lives of the fighters who endured weeks of Russian assaults in the maze of underground passages below the plant. He said the "heavily wounded" were getting medical help.
"Ukraine needs Ukrainian heroes to be alive. It's our principle," he said.
Before the evacuations began, the Russian Defence Ministry announced an agreement for the wounded to leave the mill for treatment in a town held by pro-Moscow separatists. There was no immediate word on whether the wounded would be considered prisoners of war.
After nightfall Monday, several buses pulled away from the steel mill accompanied by Russian military vehicles. Maliar later confirmed that the evacuation had taken place.
Maliar said the "defenders of Mariupol" had fulfilled all their tasks, and it was impossible to "unblock Azovstal by military means."
The Ukrainian General Staff also said on Facebook that the Mariupol garrison has completed its mission. The commander of the Azov Regiment, which led the defence of the plant, said in a prerecorded video message released Monday that the regiment's mission had concluded, with as many lives saved as possible.
(AP)