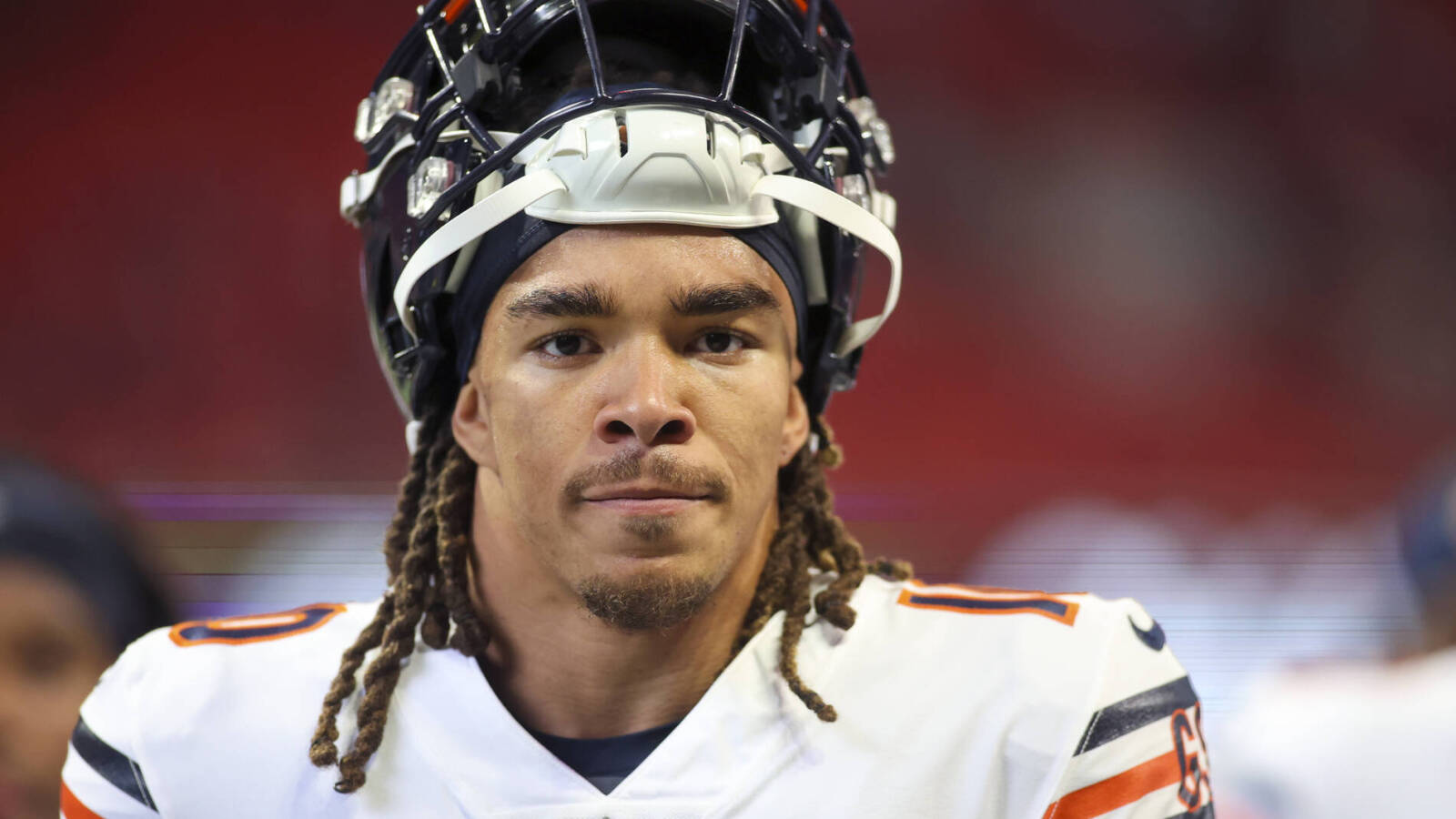 The high price the Bears paid for low-producing WR Chase Claypool begs the question: Did the Steelers fleece Chicago? 
In early November, the Bears traded a second-round pick to Pittsburgh for the third-year wideout. With the Bears at 3-9, the pick dealt projects as the 34th overall selection in the 2023 NFL Draft, per Tankathon.
In four games with the Bears, Claypool has seven receptions for 83 yards and no touchdowns. He has played in more than 50% of the offensive snaps once, Sunday against the Jets. 
Against New York, the Bears dialed up jump-ball opportunities for the 6-foot-4 Claypool, who had his best game in Chicago (51 yards receiving).
Over the past two seasons, NFL teams have made trades involving a second-rounder, a premium selection in the draft. 
In 2021, the Cardinals sent a second-rounder, fourth-rounder and running back David Johnson to Houston for receiver DeAndre Hopkins. Earlier this season, the 49ers sent a second-round pick and three lower picks to Carolina for RB Christian McCaffrey. 
The Cardinals made the playoffs in 2021, and the 49ers probably will this season. The Bears, meanwhile, are nowhere near playoff contention.
In his rookie season with Pittsburgh in 2020, Claypool had 11 touchdowns — nine receiving, two rushing — but he didn't blosson into a star with the Steelers. 
With Bears leading receiver Darnell Mooney out for the remainder of the season, Claypool has a chance to be a focal point of the offense. 
The Bears have said Claypool needs time to adjust to their complex offense. so it's unfair to label the deal a bust, but the early returns are not promising.