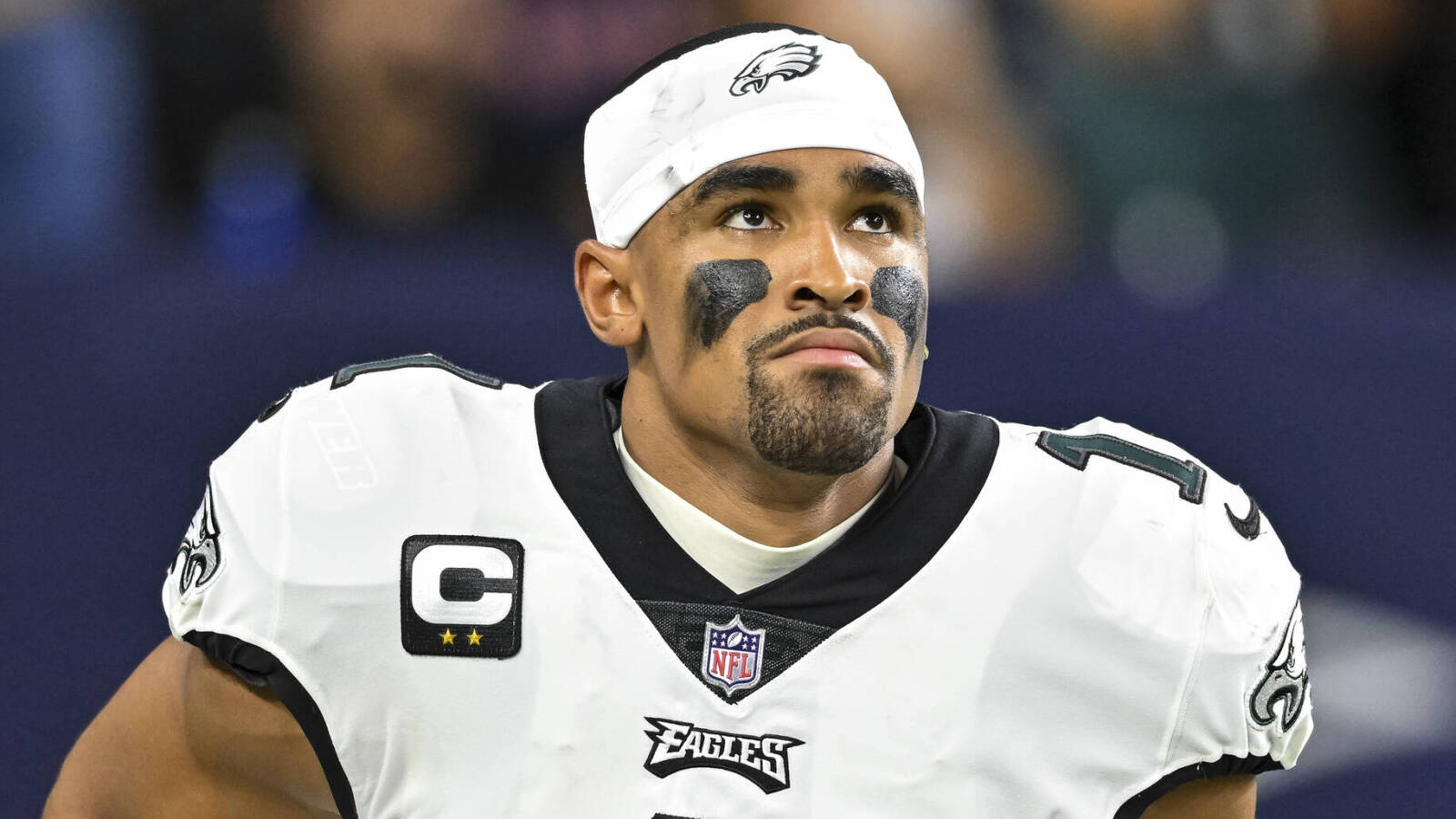 The Philadelphia Eagles did the 1972 Miami Dolphins a big favor on Monday night. 
The team's 32-21 loss to the Washington Commanders will keep an undefeated season out of Philly's grasp. Getting off to the first 8-0 start in franchise history is nothing to be ashamed of for the Eagles. 
However, it does signal in 2022 that nobody is unbeatable, and that any given Sunday could produce a surprise Super Bowl winner next winter. 
The league's juggernauts like the Kansas City Chiefs, Buffalo Bills, Minnesota Vikings, Dallas Cowboys, Tennessee Titans and Baltimore Ravens have all lost games. 
Upstart teams like the Miami Dolphins, New York Giants and Jets and Seattle Seahawks are all beatable. Supposed contenders like the Cincinnati Bengals, Los Angeles Chargers and Rams, San Francisco 49ers, Tampa Bay Buccaneers and New England Patriots have all underperformed. 
The Green Bay Packers have looked lost this season, but even they beat the Cowboys Sunday. 
All of the teams above are pushing for playoff spots, as are a handful of others like the Atlanta Falcons, Washington Commanders, New Orleans Saints and Arizona Cardinals. 
It's impossible to predict who is the "favorite" to win Super Bowl LVII because parity has struck the NFL in unexpected ways this season. 
Want to pick the Bills? Look at how Minnesota toppled them Sunday. Like the Chiefs? The Bills may have something to say about that. Feel the Eagles are unbeatable? Well, the Commanders didn't think so. How about those Titans? The Chiefs and Giants have entered the chat. 
The upcoming playoffs may be some of the most exciting in recent memory, if only because it's impossible to really gauge what will happen. More so than usual, it really feels like anybody's league with January approaching.