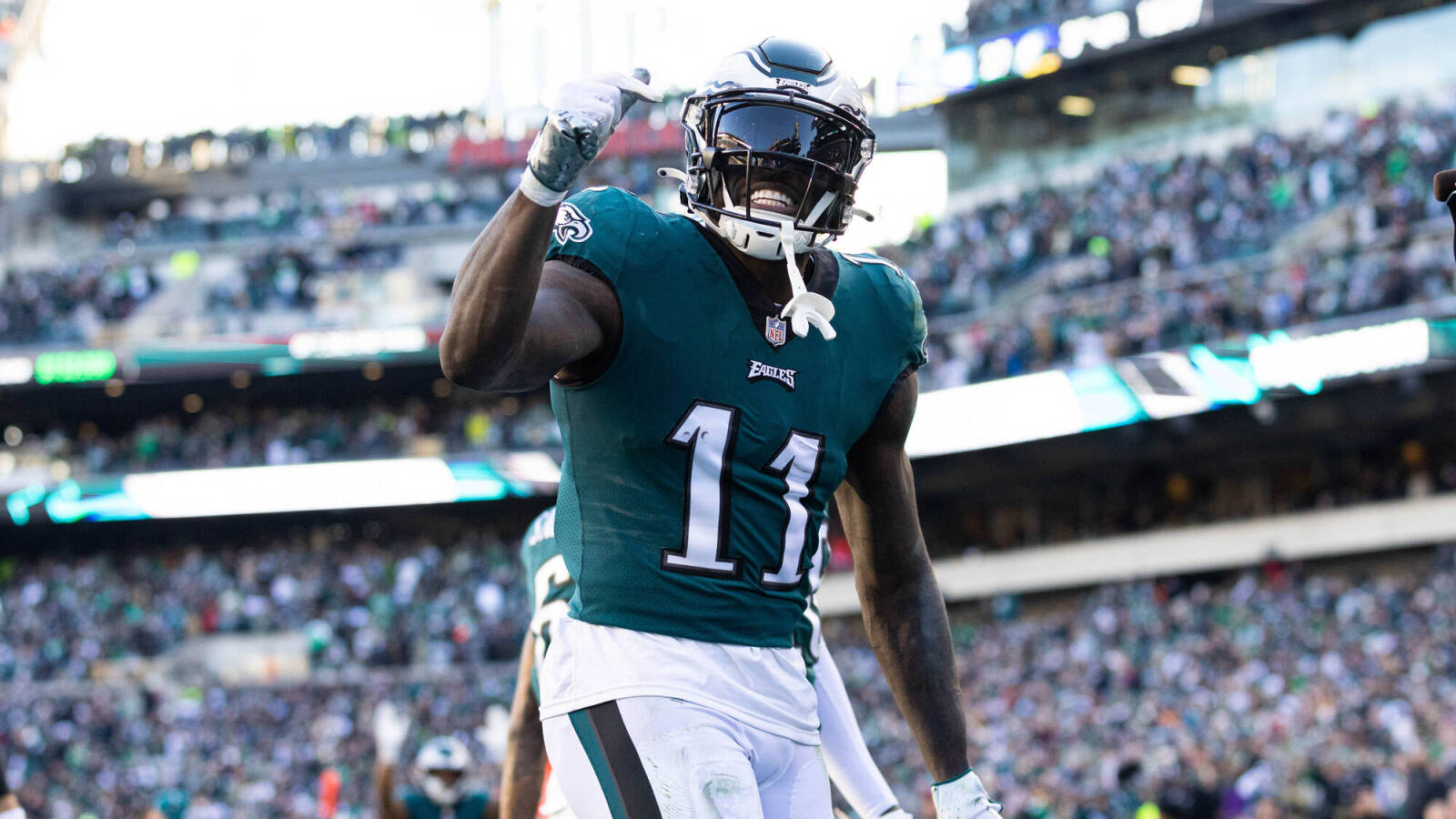 Philadelphia Eagles wide receiver A.J. Brown reminded Tennessee Titans fans what they were missing on Sunday. 
Brown further proved his All-Pro potential with eight catches for 119 yards and two touchdowns during his Titans revenge game this past weekend. 
The 11-1 Eagles have majorly benefitted from popping Brown into the lineup. The first and third-round picks they sent Tennessee's way seem to have paid off in a big way. 
Brown said on Sunday that his performance against his old team was personal. It would make sense as to why. 
Rather than reward him for emerging as one of the best receivers in football, the Titans jettisoned him during this year's NFL Draft weekend to avoid his pending contract extension.
Tennessee opted to draft Arkansas receiver Treylon Burks instead, who has flashed promise in his first year but couldn't match what Brown gave them out the gate. 
Now in Philly, Brown is on a Super Bowl contender and is approaching 1,000 receiving yards on the season. He's got 950 yards and nine touchdowns through 12 games. 
Usually, star wideouts get paydays from the teams that drafted them. In a pass-happy NFL, it's rare to see a player like Brown traded in their prime for financial reasons. 
Brown says he wanted to retire a Titan. However, getting some payback likely helped the fresh wounds of being traded.