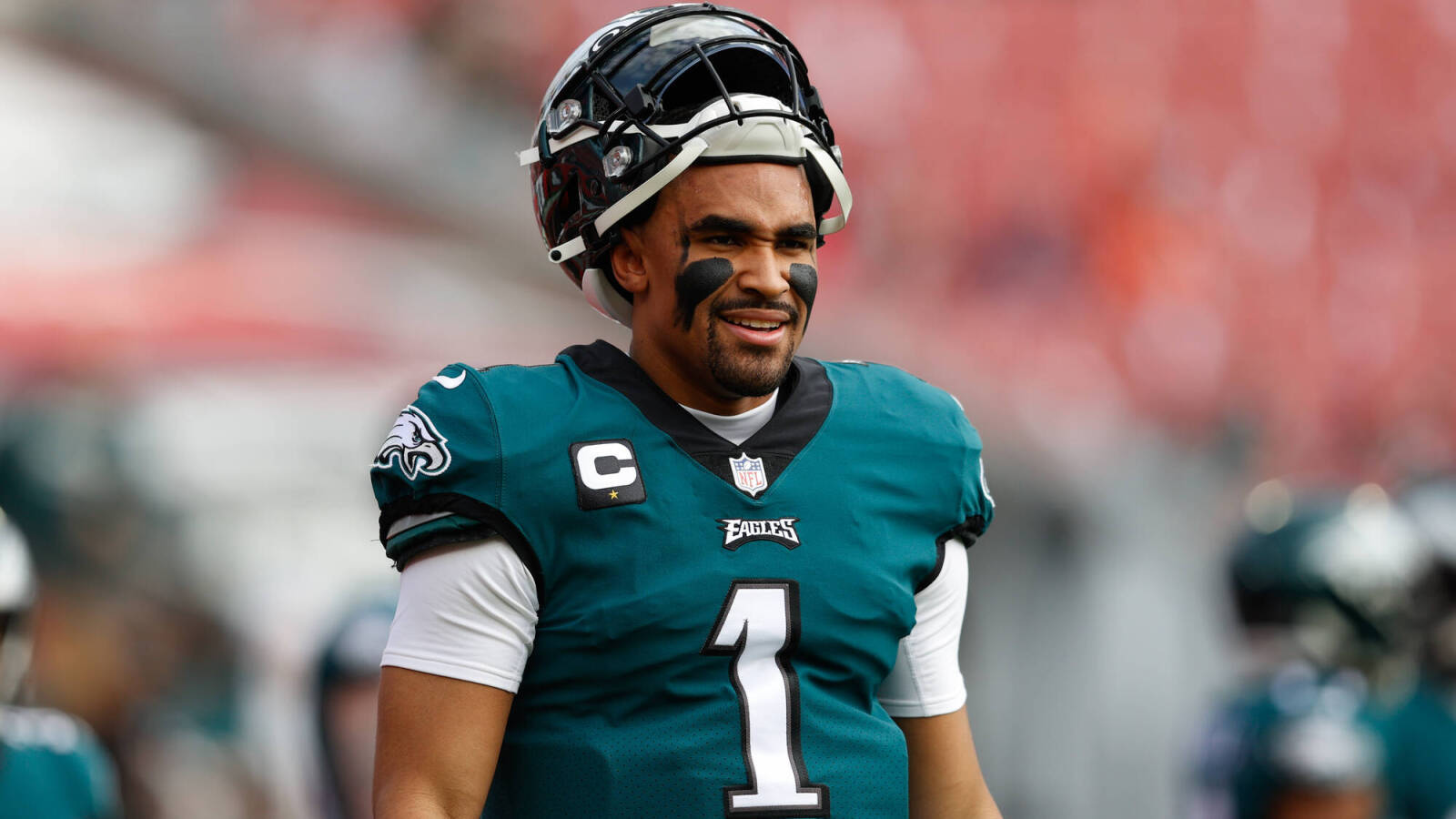 The Philadelphia Eagles were routinely linked during the first few months of 2022 with star quarterback Deshaun Watson, who ultimately waived his no-trade clause to join the Cleveland Browns in March. Watson's decision left 2020 second-round draft pick Jalen Hurts as Philadelphia's QB1, and the Eagles kept Hurts atop the depth chart through the NFL Draft and into the summer months. 
Following the player-selection process, Hurts declared the Eagles are "my team" moving forward. It appears that's just fine with head coach Nick Sirianni.
"I'm noticing a big difference," Sirianni recently said of Hurts while speaking with ESPN's Sal Paolantonio (h/t Tim McManus). "What I see is a crisper ball. The accuracy I've been very pleased with. You can just see him taking strides every single day with his accuracy because of the fundamentals he has with his feet and his upper body."
Hurts finished his first full season as Philadelphia's starter with 3,144 passing yards, 16 touchdowns through the air and nine interceptions, and the 23-year-old added 784 rushing yards and 10 scores on the ground. According to McManus, Hurts worked with trainers in Southern California earlier this year to improve his footwork and the quickness of his release. 
"That's been very pivotal going into the offseason … just being decisive out there on the field, knowing pretty much where I'm going to go with the ball based off the look that they give me," Hurts explained about working in the same offensive system for a second straight season for the first time since his high school days. "There's a natural maturation there, as I've always talked about."
Considering the number of signal-callers who switched teams this spring, Hurts may find he's in a make-or-break campaign regarding his Eagles tenure later this fall.