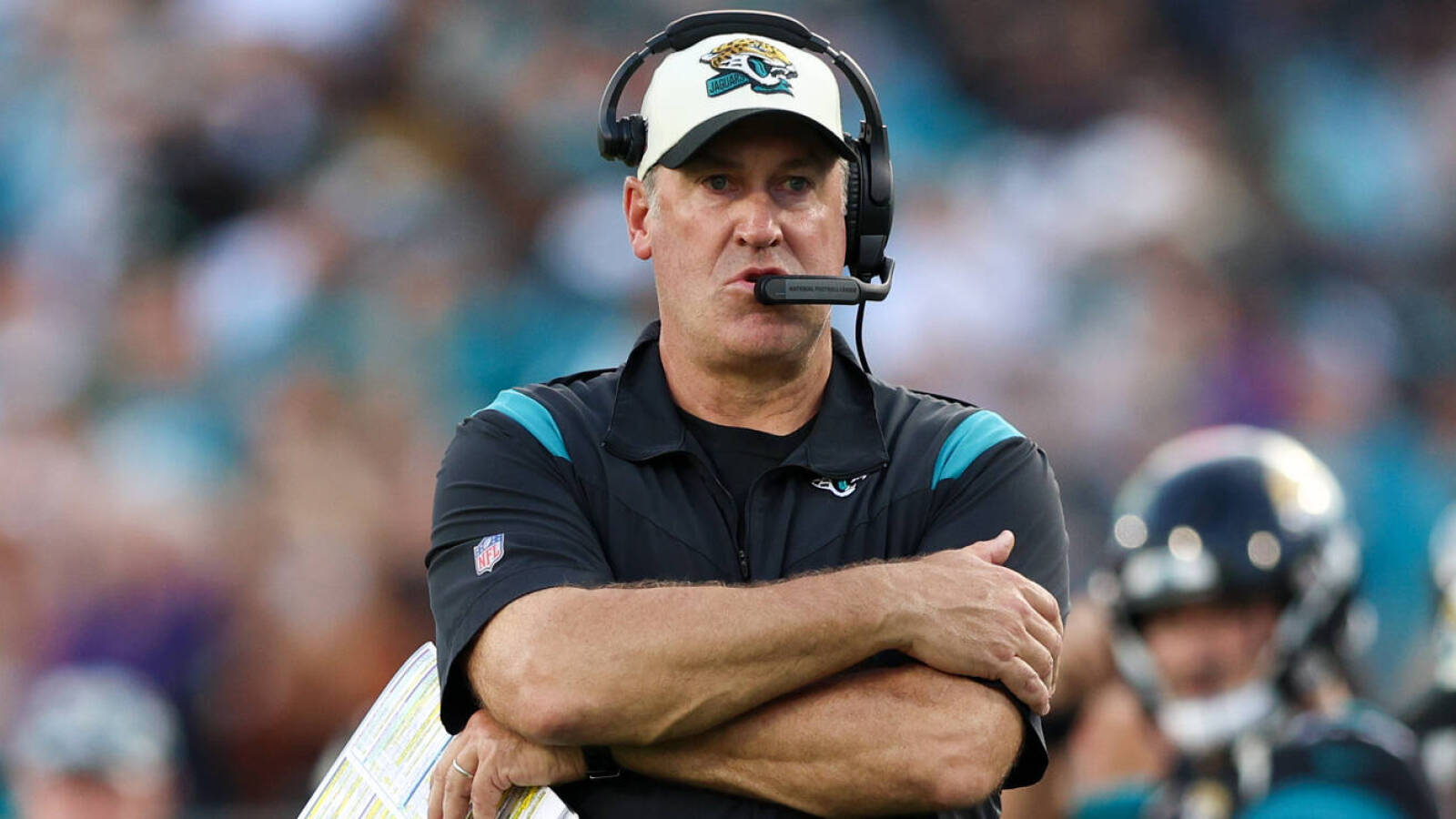 Jacksonville Jaguars head coach Doug Pederson was named AFC Head Coach of the Year for the 2022 season by the 101 Awards.
The 101 Awards is a group of 101 national media members who select three different awards for both NFL conferences. It crowned Pederson with the award on Tuesday. Past winners include Mike Vrabel of the Tennessee Titans in 2021, two wins by Don Shula in 1971-72 and a tie between Chuck Pagano and Bruce Arians in 2012.
Considering what he had to work with, this seems like the obvious choice.
The Jaguars went 9-8 after finishing with the NFL's worst record two years in a row. Quarterback Trevor Lawrence improve from 12 touchdowns and 17 interceptions his rookie year to 25 touchdowns and eight interceptions this year, according to Pro Football Reference. 
The former Philadelphia Eagles coach took a Jaguars team that went 15-50 in its last four seasons to the playoffs. The Jaguars made and won their first NFL playoff game since they made the AFC Championship Game in 2017.
Other head coaches earned more wins and went further in the NFL playoffs, but didn't pull off a miracle turnaround this season as Pederson did. He brought some stability back to a franchise that went 23-43 under Doug Marrone, 14-48 under Gus Bradley and 2-11 in the infamous Urban Meyer season.
The year of the underdog in the NFC saw another deserving name earn his time in the spotlight.
New York Giants head coach Brian Daboll took the NFC spot after the Giants went 9-7-1 and made the playoffs for the first time since 2016. New York won its first playoff game since a Super Bowl win in 2012, taking a 31-24 win over the NFC North division champions in the Minnesota Vikings. 
Detroit Lions head coach Dan Campbell could have made the cut if his team had taken a wild-card spot in the NFL playoffs. Detroit earned its first winning season in five years. The Lions played a tale of two seasons when they went 8-2 after starting their season at 1-6.