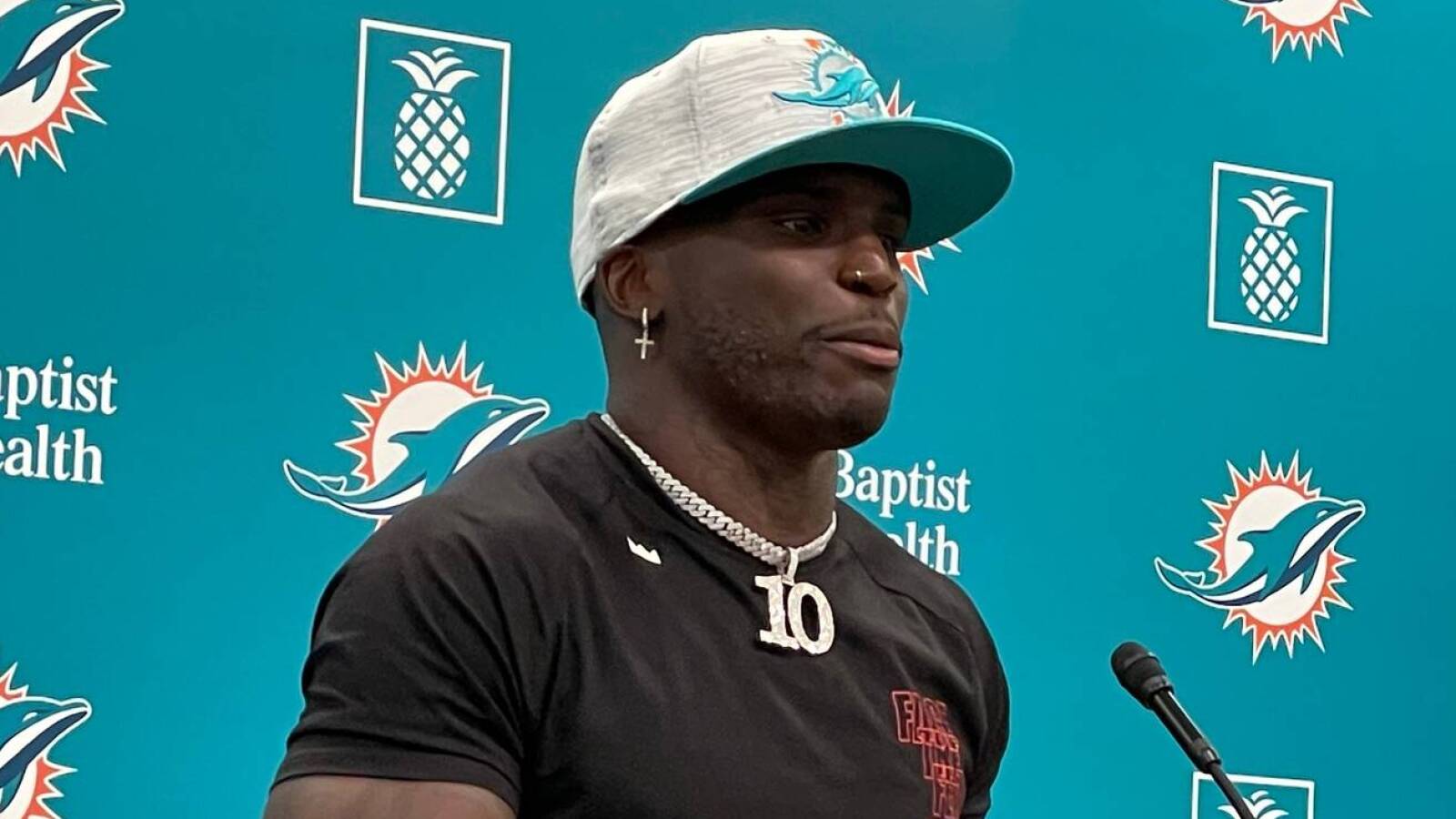 Ever since his shocking trade from the Kansas City Chiefs to the Miami Dolphins in March, Pro Bowl wide receiver Tyreek Hill has stayed very much in the spotlight and perhaps even gained more headlines. While his chemistry with young quarterback Tua Tagovailoa and much self-hyped, predicted dominance with fellow speedy wideout Jaylen Waddle has been talked about at length, Hill's comments on his former team have been in the news as well.
The three-time First Team All-Pro is well-known for being one of the most confident players in the game and raised some eyebrows earlier this week when he labeled Los Angeles Rams stud cornerback Jalen Ramsey a "bully." On a podcast hosted by boxer and entertainer Jake Paul, Hill was asked which NFL player he'd most like to fight and after some thought, he picked the Ramsey.
In June, the new star in South Beach released the first episode of a new podcast called "It Needed to be Said" and took some shots at his former quarterback — Patrick Mahomes — calling Tagovailoa a more accurate passer than the 2018 league MVP and saying said he'd be in for "a long day" when he returns to the field without Hill. For his part, the significantly tamer and more humble Mahomes said he was "surprised a little" by the criticism from his former teammate.
During an interview with Armando Salguero of OutKick.com, Hill took his comments on his former employer up a notch.
"'And I feel like when the Kansas City Chiefs traded me I kind of took that personal. So now what really motivates me is I feel like they basically just threw me to the side, like I was trash or something,'" he said. "'I take so much pride in this game and wanting to be the best and wanting to help my team win and have as much success as I can to where I'm not going to let it happen. I'm not going to be another guy who gets the bag and just stops working."