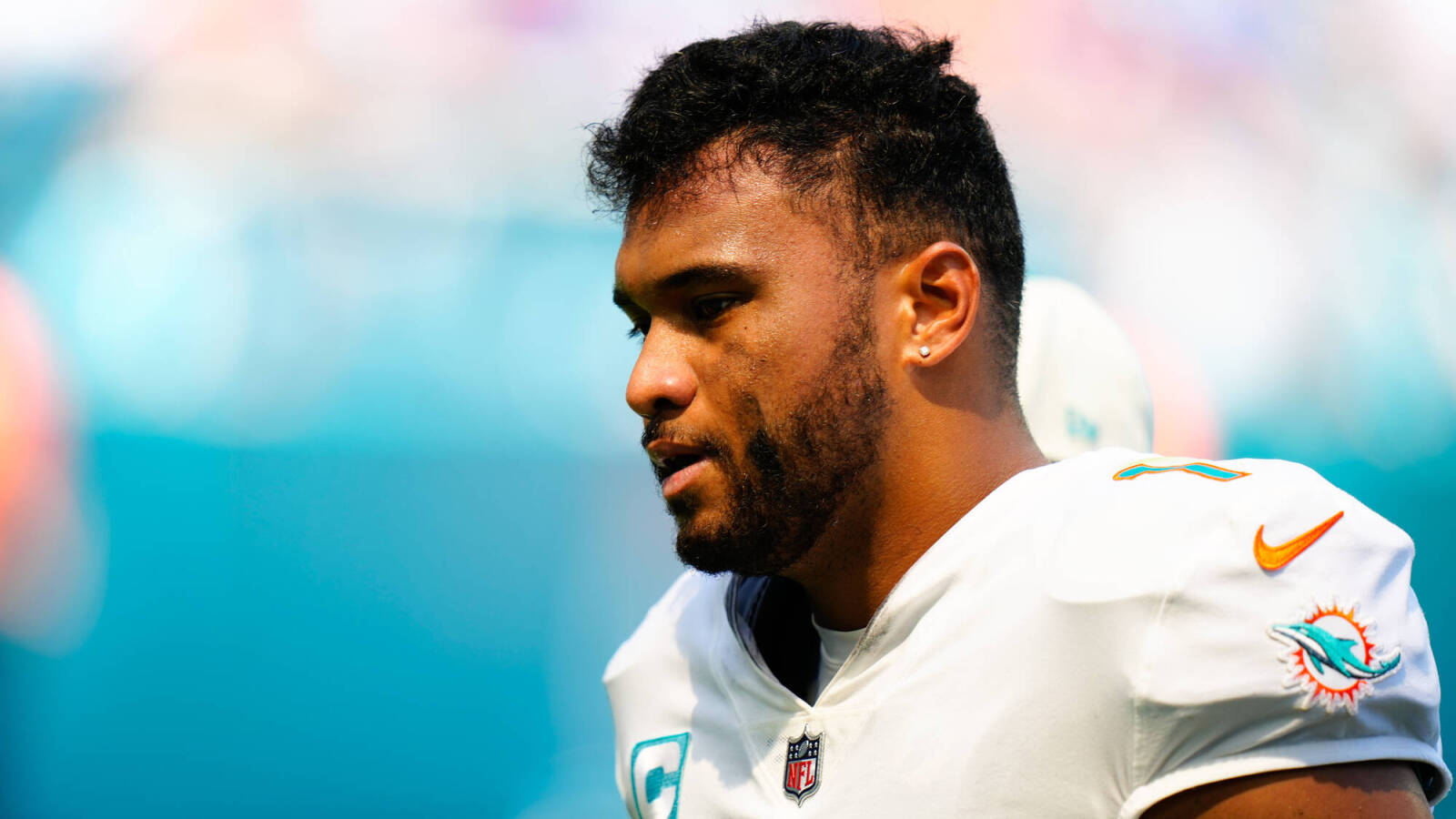 The Miami Dolphins improved to 3-0 on the season via Sunday's 21-19 win over the Buffalo Bills but had that result somewhat overshadowed by the fact that quarterback Tua Tagovailoa was permitted to return to action even though many onlookers thought he suffered a concussion when he hit the back of his head on the ground in the game's second quarter. 
It was later reported that the NFL Players Association had initiated an investigation into the matter, but Dolphins head coach Mike McDaniel insisted on Monday afternoon that Tagovailoa is dealing with back and ankle soreness but isn't in the league's concussion protocol. 
Per Myles Simmons of Pro Football Talk, McDaniel admitted he feared Tagovailoa had a head injury when he saw the 24-year-old stumble to the ground: 
"But that's why there's also an independent neurologist that clears him," McDaniel explained. "We have to clear him. You're talking to the player. and listen, the one thing I think our players know more than anybody, there's certain things I'm very sensitive to — I've been called emotional from time to time — and one of those things is player health. So I don't mess around with that — at all.
"And it was above and beyond, Tua was pretty annoyed with me during the game when I was talking to him because he knew what hurt and didn't understand why people kept talking to him about what we were talking to him about. I think watching replays, he probably could. That's something that I think, the pillar of importance for all of it is player safety. That's why the protocols are in place. So, we're happy to comply and feel fine about that whole process, really." 
McDaniel also told reporters that proper and mandated concussion protocols were followed at Hard Rock Stadium on Sunday afternoon. 
Tagovailoa completed 13-of-18 passes for 186 yards and a touchdown in the win over Buffalo. His status for the upcoming "Thursday Night Football" game at the 1-2 Cincinnati Bengals is unknown at the start of the midweek. 
Per ESPN stats, Tagovailoa began Monday leading the entire NFL with a total QBR of 82.8, and he was second among eligible quarterbacks with a 117.8 passer rating and with 925 passing yards. His eight touchdowns through the air were good for a tie for third.