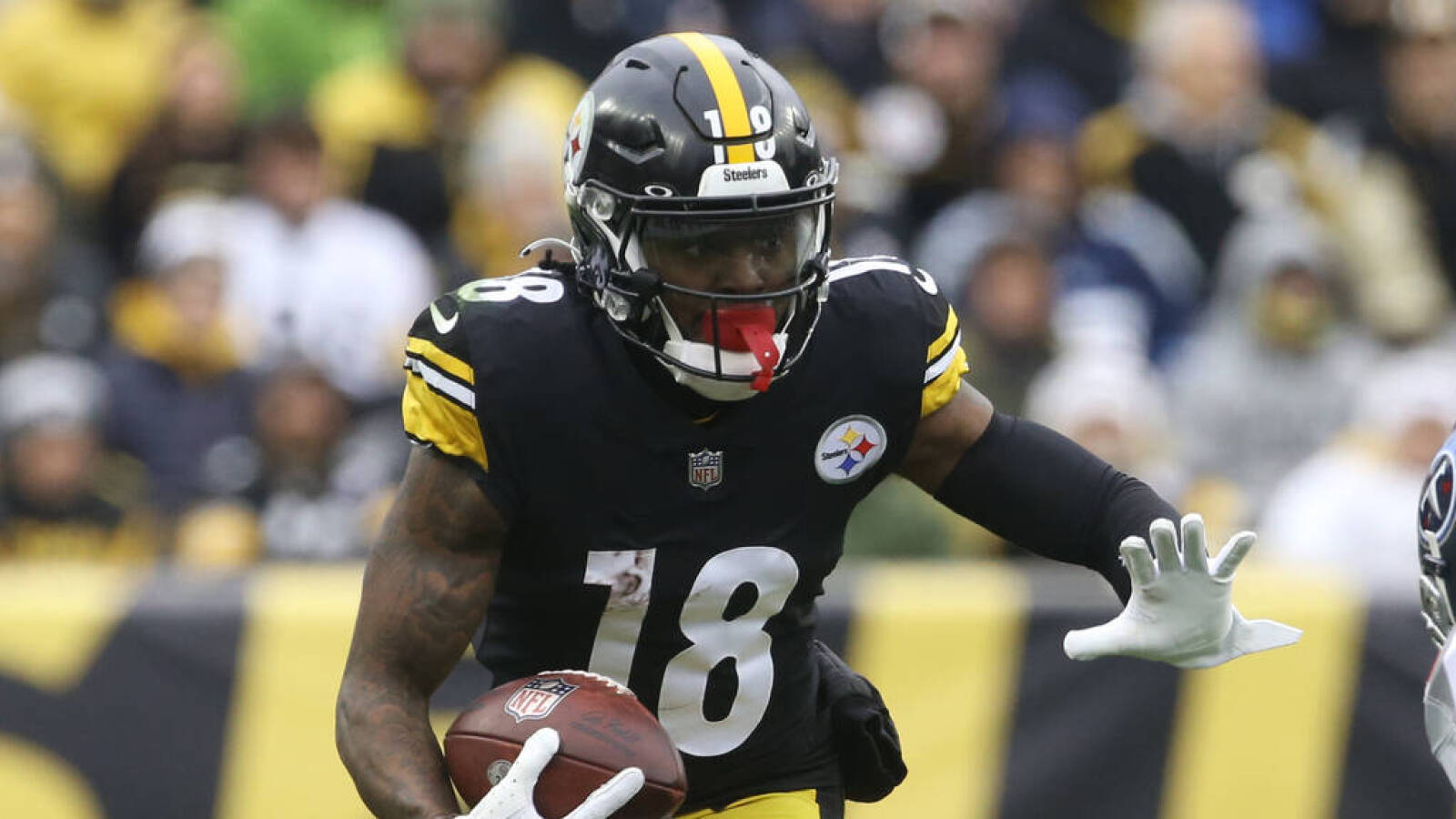 It was learned last week that Pittsburgh Steelers star wide receiver Diontae Johnson was being sued by FlexWork Sports Management after Johnson failed to appear at a May youth football camp he previously agreed to host. 
Per Josh Carney of Steelers Depot, Johnson's agent, Brad Cicala, also attorney Adam Kenner responded Tuesday with a lengthy statement that claims the allegations against the 26-year-old are "completely false." 
"What FlexWorks conveniently leaves out of this story are the countless breaches of the arrangement with Mr. Johnson, including the failure to facilitate his timely arrival," the statement says. 
The original lawsuit alleges that the company "did not learn Johnson's flight had been canceled until the wide receiver's agent texted FlexWork leaders 13 minutes before camp was scheduled to begin." Johnson's side ultimately blamed weather-related flight problems for his absence.
Johnson's agent reportedly told FlexWorks that the receiver "obviously already agreed to do a free make-up camp and give every camper a pair of signed Nike gloves that he tries on" as a result of May's developments. 
"FlexWorks' frivolous lawsuit is nothing more than a money grab with unfounded expenses and charges. This reality is supported by the company's denial to accept Mr. Johnson's proposal to offer a makeup camp," Tuesday's statement continues. "Instead, FlexWorks chose to file a petty lawsuit in yet another attempt of a company seeking 'go away' money from a professional athlete."