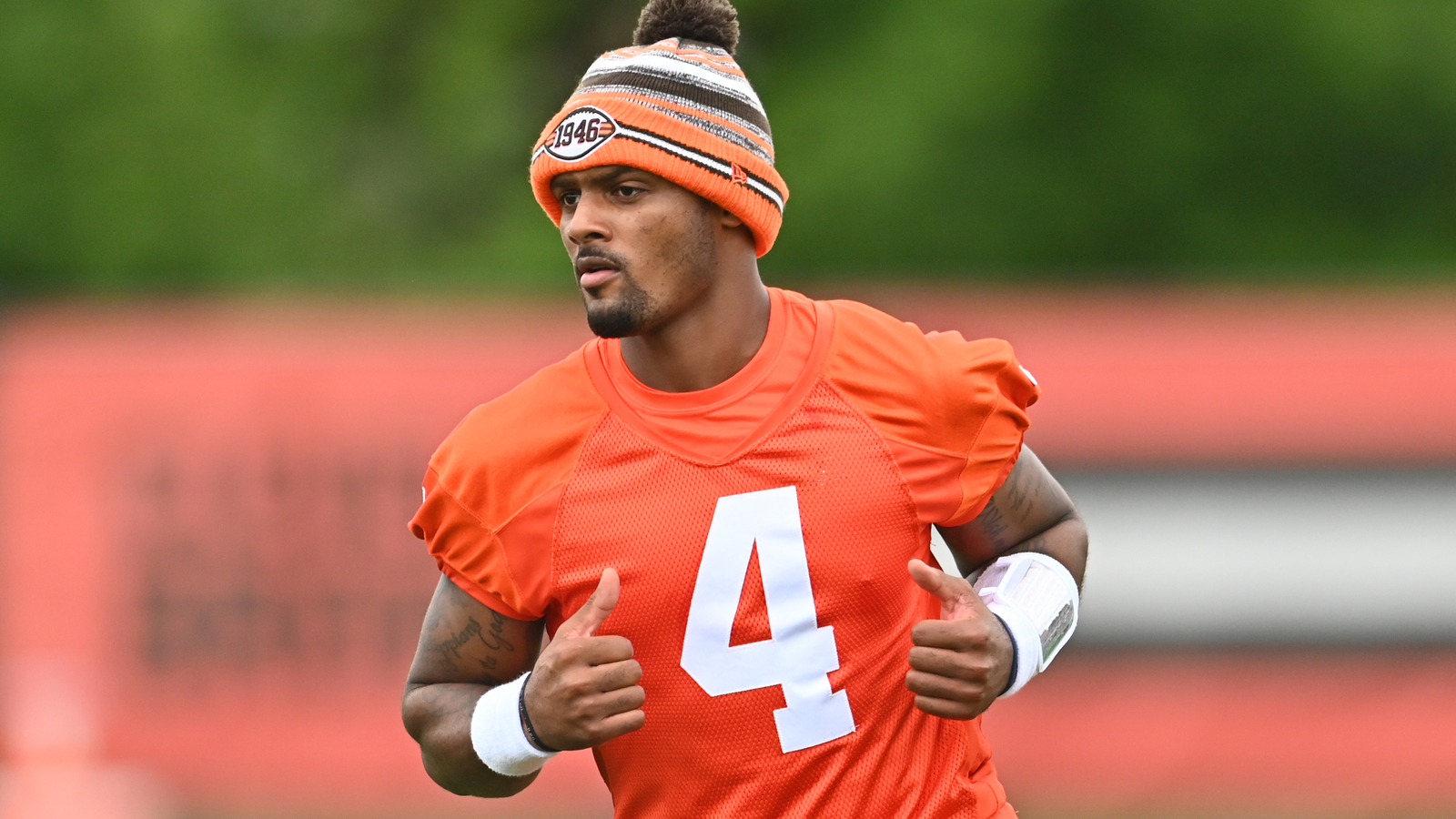 It was learned earlier this week that Cleveland Browns star quarterback Deshaun Watson could soon be facing a total of 26 active civil lawsuits regarding allegations of sexual misconduct during massage sessions. Two grand juries declined to indict Watson, but the 26-year-old nevertheless could, and likely will, be suspended by the NFL for violating its code of conduct even though he's repeatedly denied any wrongdoing. 
It appears the league may be ready to drop the hammer down unlike ever before. 
For a piece published on Thursday, Pro Football Talk's Mike Florio reported that the NFL Players Association "is bracing for a recommendation by the league of 'unprecedented' punishment of Watson." The NFLPA will defend Watson against any such ban, particularly one that would strip him of any of his fully guaranteed $230 million salary.
While Florio offered no specifics about what Watson and the Browns may be looking at this summer, he's previously linked the impending suspension with the two-year ban Los Angeles Dodgers ace Trevor Bauer received in April over similar allegations. Like Watson, Bauer did not face criminal charges. 
Last Friday, it was reported that the Browns "are still all-in" on Watson despite the fact he could be made ineligible to play for part or all of the 2022 season. Cleveland is still looking to trade former starter Baker Mayfield and has Jacoby Brissett serving as the club's primary backup ahead of training camp.