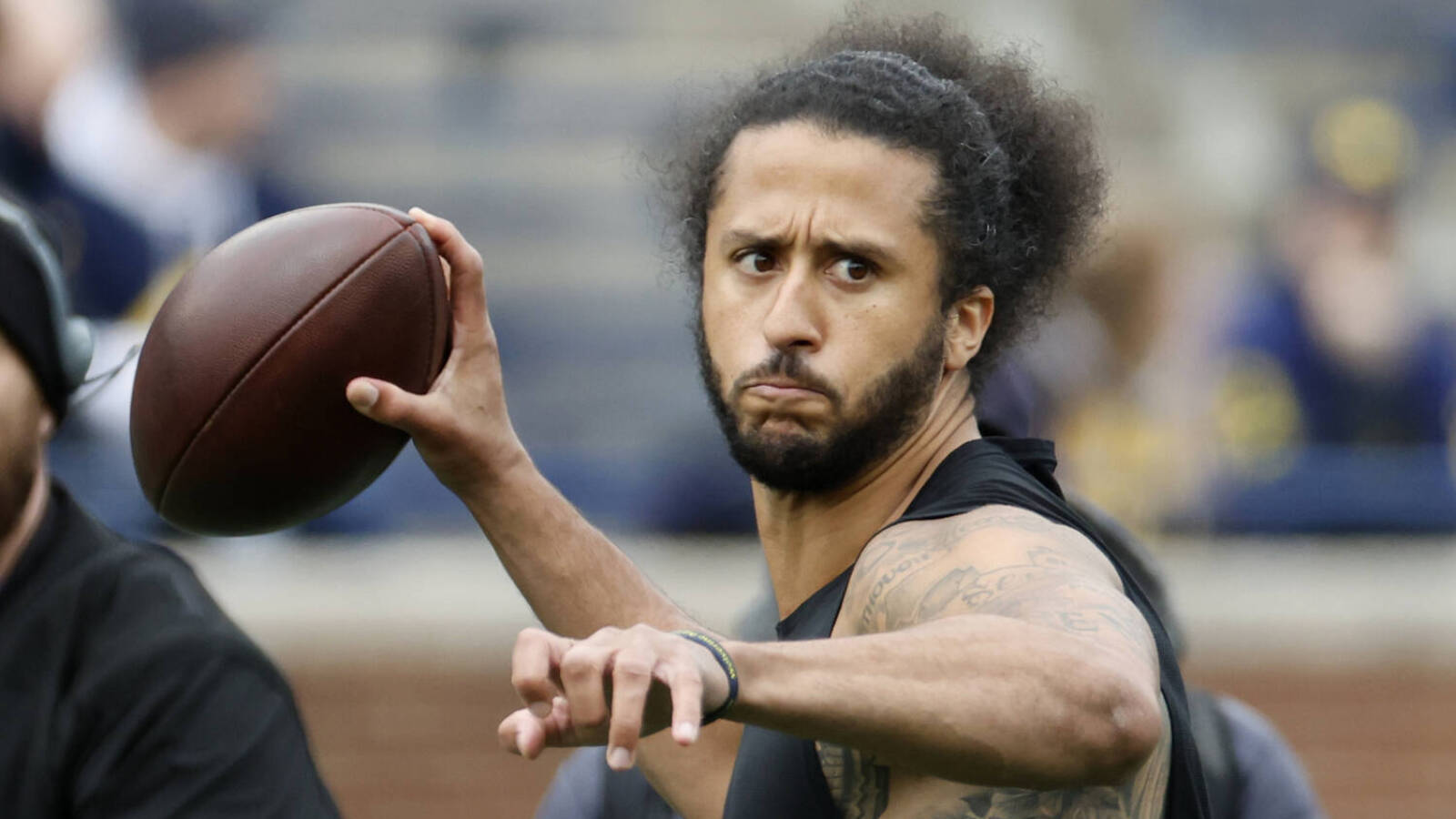 Former San Francisco 49ers quarterback Colin Kaepernick hasn't played in the NFL since the 2016 season when he generated headlines by kneeling for renditions of the national anthem to protest acts of police violence and racial inequality. The 34-year-old was back in the news in late May, however, when it was learned he had a workout with the Las Vegas Raiders.
Head coach Josh McDaniels initially declined to offer any in-depth comment about Kaepernick's status with the Raiders but later added that starter Derek Carr "knows this is his football team." Carr signed a three-year, $121.5 million extension in April and, thus, has nothing to worry about regarding his spot on the depth chart, but it's thought the Raiders could be searching for an upgrade over current backups Jarrett Stidham and Nick Mullens. 
While speaking with reporters on Tuesday, Carr let it be known he'd happily welcome Kaepernick to the roster this spring or summer. 
"Well, I know Colin," Carr explained, according to Charean Williams of Pro Football Talk. "I've known Colin since our days playing in the WAC conference, which is no longer a thing. My gray hairs may start to make a point for that. I remember our days back then, just watching him and what he did in college and getting to know him and talking to him on the phone and things like that. 
"I've loved my time with him. I think he's a great guy. He's been great to be around him. I've enjoyed being around him, talking with him, competing against him. Josh (McDaniels) told him they were doing it and all that kind of stuff. I literally said the same thing I'm telling you: I was like, 'I've enjoyed my time around him. I love him. Him and I would get along great.' 
"My brother (David) knew him a little bit from San Francisco. He's like, 'I love Colin. He's awesome.' I think Colin would just have to answer more questions than all of us would have to: 'Why hasn't it happened? Why this? Why that?' But for me it would have been just fine. I enjoyed my time with him." 
It remains unclear how serious, if at all, the Raiders are about potentially signing Kaepernick, but Carr said he thinks "it'd be great" and that Kaepernick would "get along just fine with our guys." 
Back on May 26, Pro Football Talk's Mike Florio reported two teams other than the Raiders showed "interest in Kaepernick" before he worked out with Las Vegas.