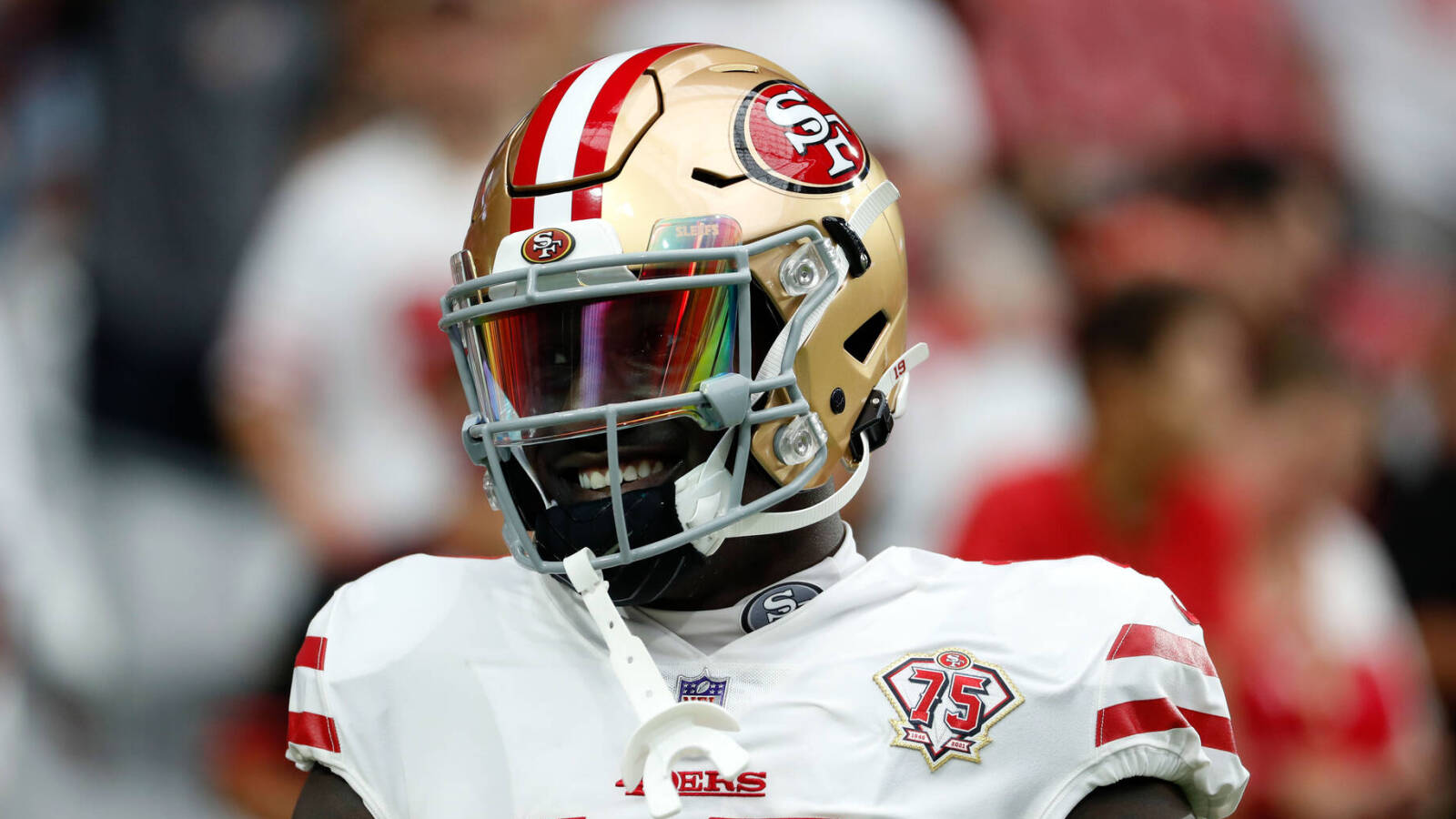 Dual-threat offensive weapon and All-Pro selection Deebo Samuel reported for the start of San Francisco 49ers training camp on Tuesday as he continues to look to secure a new deal while in the final year of his rookie contract. 
49ers general manager John Lynch told reporters later on Tuesday that the two sides "had really productive and substantive talks" about an extension, and head coach Kyle Shanahan insisted he and Samuel are now "on the exact same page" regarding the offense amid reports the 26-year-old wishes to be used primarily as a wide receiver after he tallied 1,405 receiving yards, 365 rushing yards and 14 total offensive touchdowns last season. 
Lynch wouldn't comment on Tuesday if Samuel would practice without an extension, but Shanahan confirmed Wednesday that the offense's most valuable player from the 2021 campaign won't immediately take reps during the middle of the week. 
"He won't today," Shanahan said of Samuel practicing, per Michael David Smith of Pro Football Talk. "I just had a good talk with Deebo. We all know there's a lot going on with Deebo right now. 

"His representation and [the 49ers' front office], they're talking nonstop right now. We'll see what happens, but it's going to the clock. I just had a great conversation with Deebo. . . . Hopefully we can figure something out soon, but we're in a good place today."
Samuel attended the club's mandatory minicamp last month, and his trainer recently said in a social-media video that the versatile star is "about to get paid."