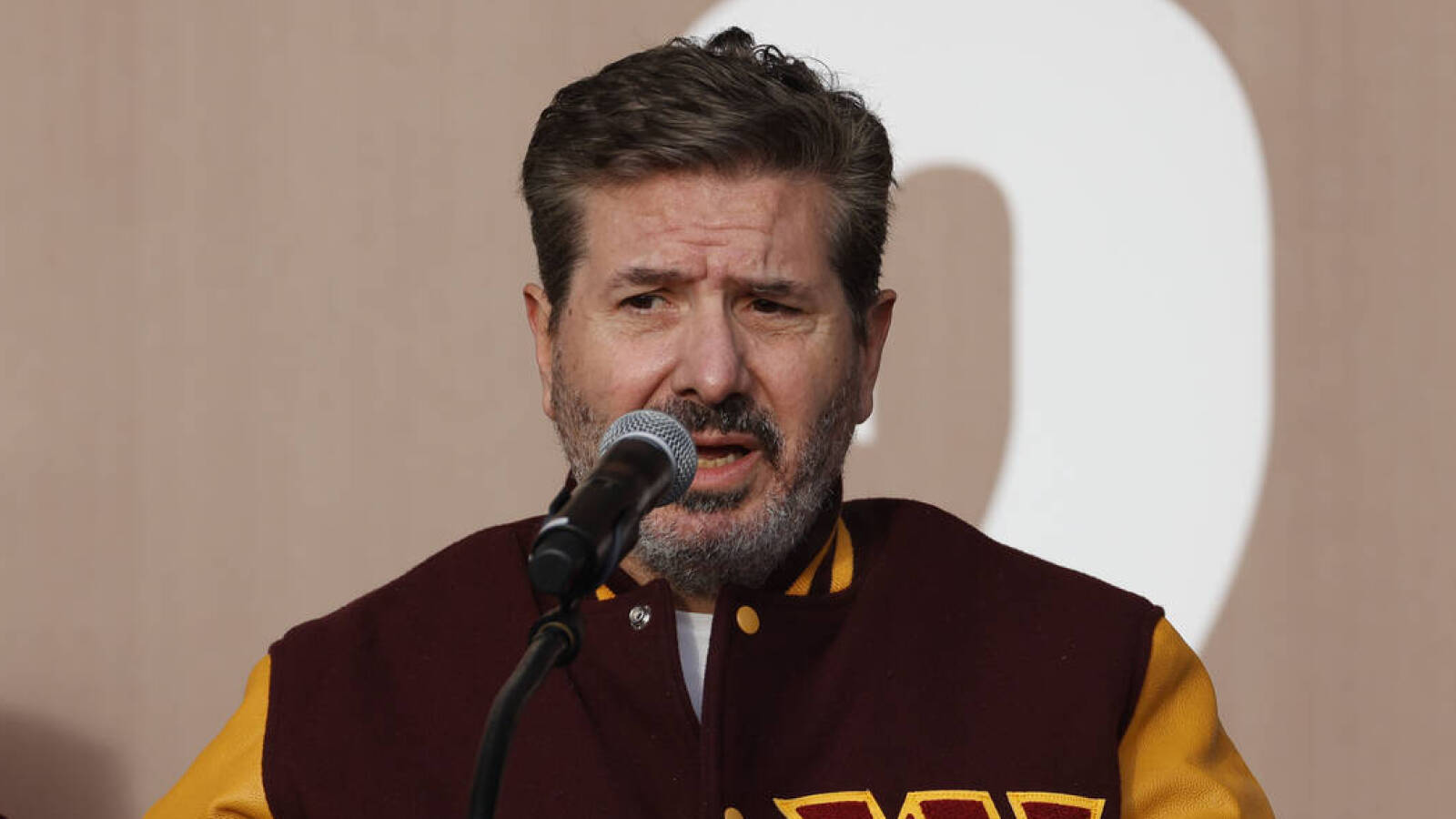 Washington Commanders owner Dan Snyder testified voluntarily to the House Oversight Committee on Thursday. His deposition started at 8:00 am and lasted 11 hours with Snyder answering "every question," according to a statement released by his spokesperson.
"Washington Commanders co-owner Dan Snyder today voluntarily testified under oath for nearly 11 hours, on top of the previous cooperation provided to the Committee," the statement read (h/t ESPN's John Keim). "Despite the investigation's conclusion last month — marked by proposed legislation and a summary of findings — Mr. Snyder fully addressed all questions about workplace misconduct, described the Commanders' dramatic two-year transformation and expressed hope for the organization's bright future."
Contrary to Snyder's statement, the Committee maintains its investigation has not concluded, according to the Washington Times' Matthew Paras.
After a month-long standstill, Snyder gave his deposition remotely, as he was overseas observing the passing of his mother last year, according to his lawyer.
The Committee is investigating the workplace misconduct surrounding Snyder and the Commanders organization following the NFL's first of two investigations into the team.
The Committee held a hearing on June 22. NFL commissioner Roger Goodell was one of several witnesses to testify. Snyder declined the invitation leading to the Committee submitting a subpoena. Snyder avoided the subpoena by being out of the country on business before observing his mother's passing.
His lawyer and the Committee negotiated for his testimony. Eventually, the NFL owner volunteered to testify Thursday but without a subpoena.
Since the initial Washington Post report exposed the workplace culture of the Washington franchise in July 2020, the team has undergone a number of changes.
Several team executives resigned or were fired. The Commanders then reshaped its organization, including the hire of Jason Wright as the NFL's first Black team president. 
Meanwhile, high-powered attorney Beth Wilkinson investigated the team's workplace culture. At the conclusion of her investigation last year, the league fined the Commanders $10 million. Snyder stepped away from day-to-day operations, handing the duties over to his wife and co-CEO Tanya Snyder.
Wilkinson delivered her findings to the NFL orally. The league chose not to publicly release them. A group of Commanders employees campaigned for the findings to be released. The outcry sparked the House Oversight Committee's investigation.
New allegations of sexual harassment directly named Snyder. The NFL opened a second investigation into the team as a result. That investigation is still ongoing and headed by attorney Mary Jo White.