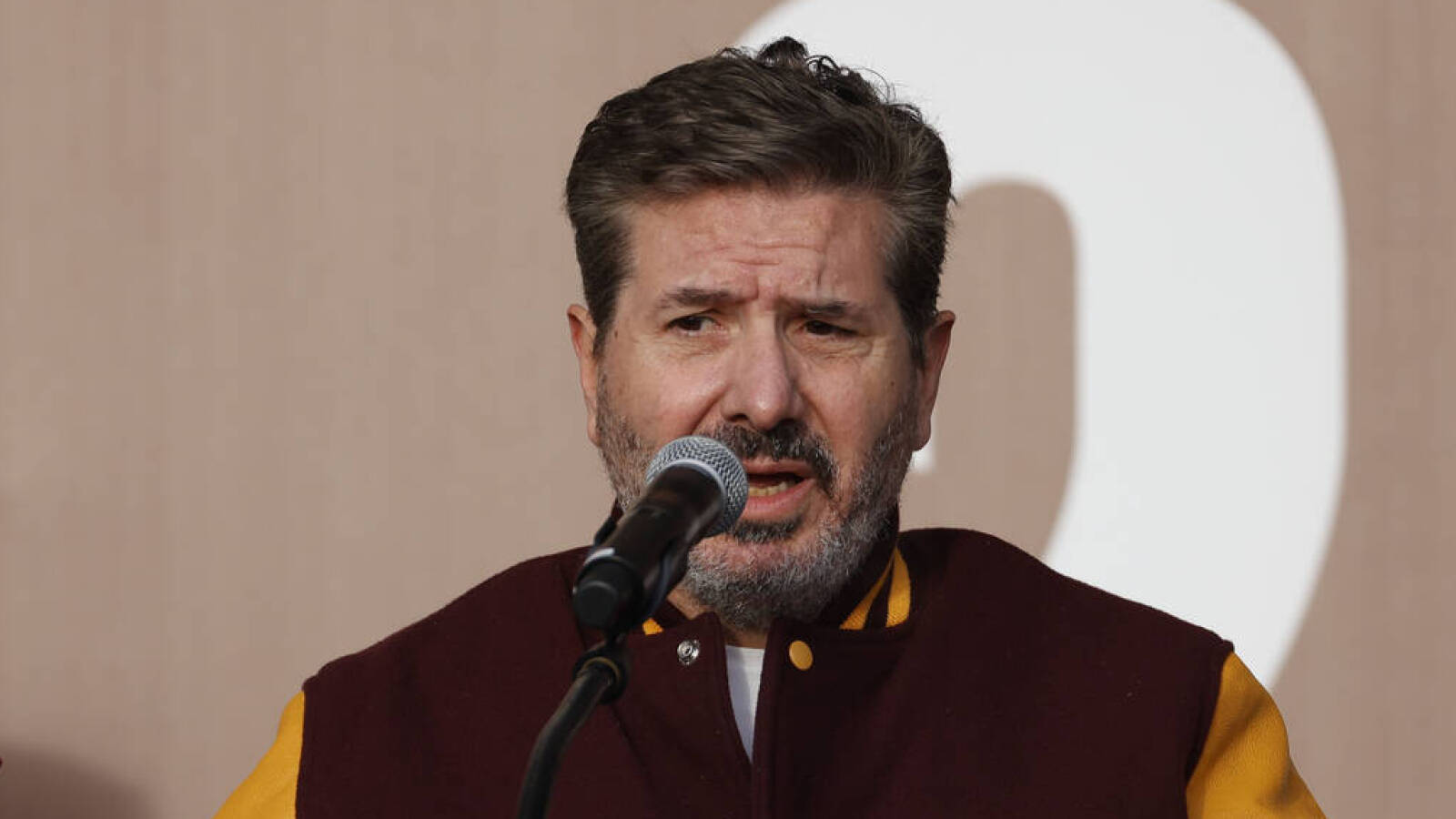 Washington Commanders owner Dan Snyder offered to testify remotely before the House Oversight Committee in late July. Snyder's attorney, Karen Patton Seymour, wrote a letter explaining that she offered two dates July 28 or July 29 for Snyder to voluntarily give a deposition in front of the Committee, according to NBC Sports' JP Finlay. However, she has yet to receive a response.
The House is in session until July 29 before being off in August.
Seymour says she has not heard from the Committee since a June 30 phone call when the two sides discussed Snyder's potential testimony. Committee chair Carolyn Maloney (D-NY) said she intended to subpoena Snyder, after the Commanders owner declined an invitation to a congressional hearing on June 22.
NFL Commissioner Roger Goodell did testify remotely on June 22. However, Snyder cited he would be outside the country on business and was unable to attend.
Despite the Committee's intention to subpoena Snyder, they have been unable to serve him. His attorney wouldn't accept the subpoena saying she was not authorized to do so.
The two sides were negotiating matters surrounding Snyder's testimony. That is when Seymour says she presented the two dates for Snyder to testify, however, the "Committee's staff declined even to acknowledge the proposed dates, stating only that the Committee would have to 'determine how to proceed.'"
Seymour said Snyder will be in Israel for much of July into August to honor his one-year passing of his mother. She, Seymour, is willing to travel to Israel for Snyder to appear remotely before the Committee in private.
"We are continuing to negotiate with [Snyder's] counsel to ensure the Committee can obtain the full and complete testimony we need and we are reviewing her latest correspondence," a Committee spokesperson said in a statement, per the Washington Times' Matthew Paras.
The Committee is investigating the Commanders workplace culture since October following the NFL's first of two investigations into the franchise following sexual harassment and misconduct accusations from former employees.