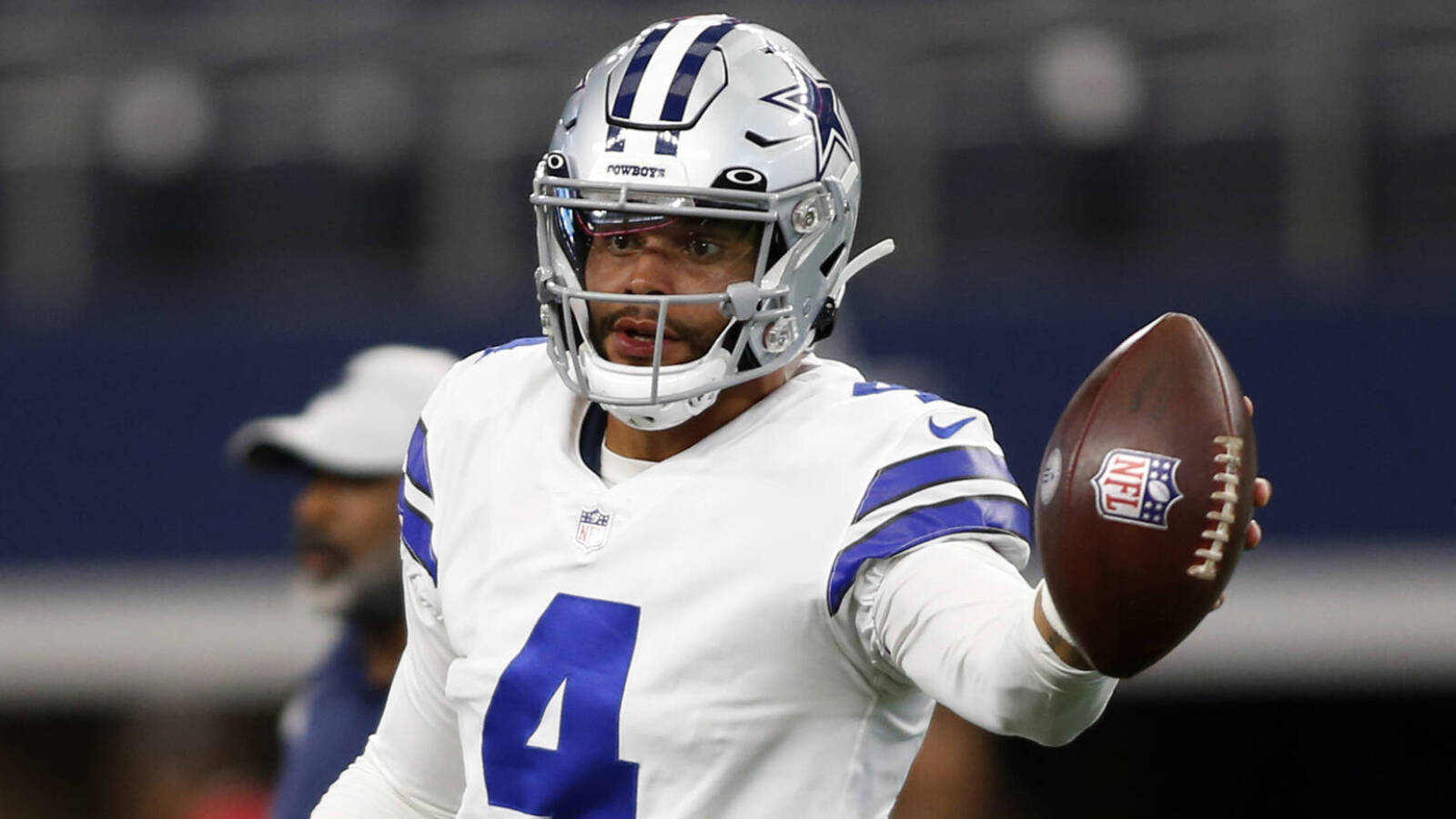 Cowboys quarterback Dak Prescott surprised critics when he won NFL offensive rookie of the year as an unheralded fourth-round draft pick in 2016. He thinks he can silence them again, implying he will take the Cowboys all the way. 
"The same little fog or whatever was going around when I was a rookie, and I know what I went and did," Prescott told USA Today's Jori Epstein. "Keep writing, keep talking. We're for it, but we know we have it, we know who we are and what we're going to do."
This claim is somewhat bold since the Cowboys' offseason was a little bit like Murphy's Law — a lot went wrong. Left Tackle Tryon Smith suffered a left hamstring injury which will force him to miss most of the season. 
The Cowboys traded wide receiver Amari Cooper to the Browns, and let fellow wideout Cedrick Wilson go to the Miami Dolphins in free agency. One of their replacements, James Washington fractured his right foot and will be out six to 10 weeks. Michael Gallup isn't ready to go either, he's still rehabbing a torn left ACL. 
So how will Prescott manage? According to Jerry Jones, he's doing a great job. 
"(Prescott) is in the best shape I've ever seen," Jones said Tuesday on KRLD-FM.
Prescott wants to avenge the Cowboys' 23-17 loss against the San Francisco 49ers in the wild-card round of the playoffs. "You bring it up and the blood boils," Prescott said to Epstein.