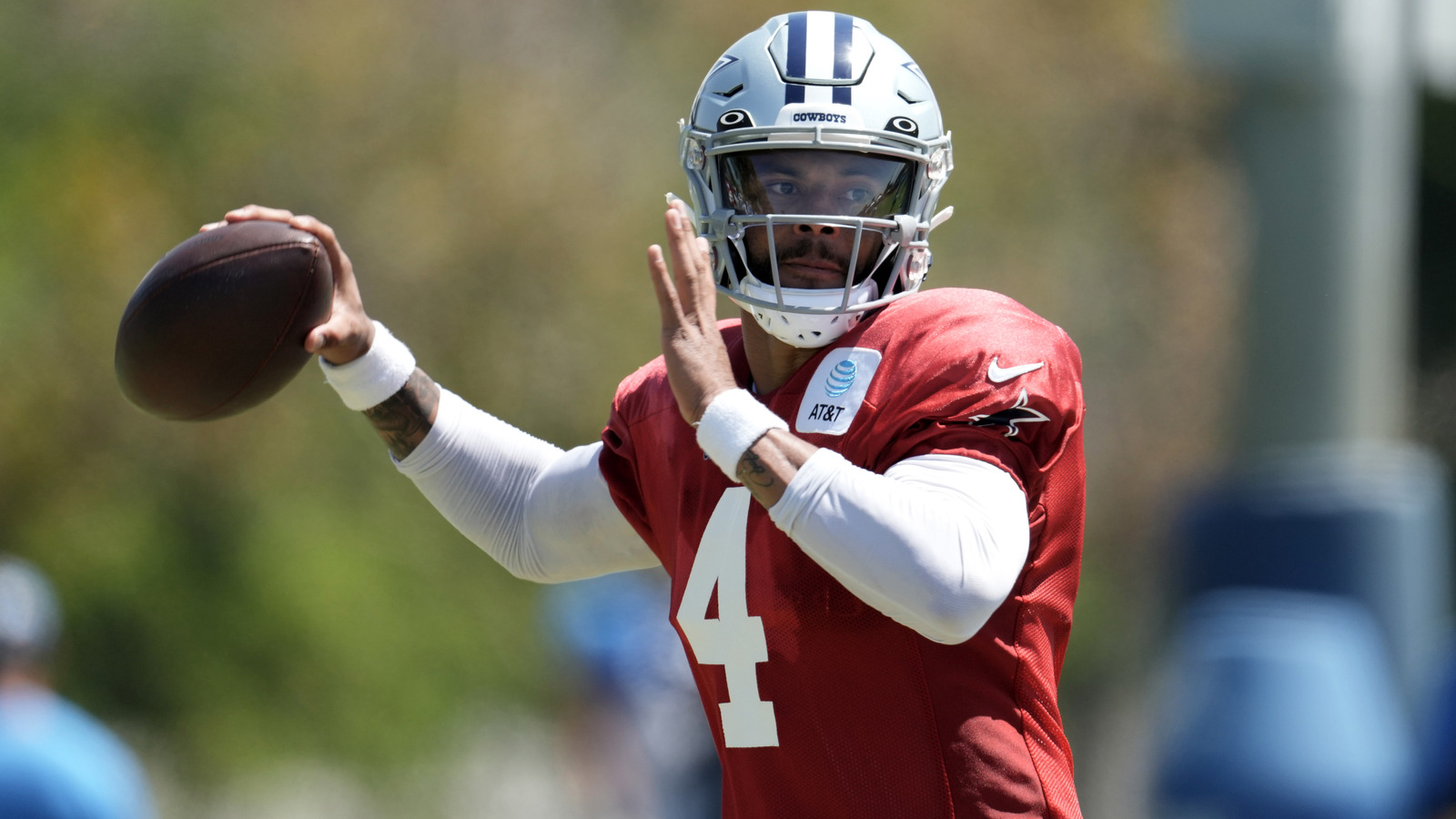 Despite injuries at wide receiver, quarterback Dak Prescott has had an outstanding training camp, Cowboys executive vice president Stephen Jones said.
"I thought he's had his best camp since he's been a Cowboy," Jones recently told Calvin Watkins of the Dallas Morning News, "Obviously, as the quarterbacks get older, they get better. The good ones do. They get better every year."
High praise raises expectations, especially when you're the face of the Cowboys — a franchise that hasn't been to a Super Bowl since the 1995 season. 
After suffering a compound fracture to his right ankle two years ago, Prescott returned to full strength last season. He threw for a career-high 37 touchdowns in 2021 and led the Cowboys to their first division title since 2018. 
The Cowboys expect Prescott to raise his game again this season. That task may be more challenging  because he's running out of experienced and healthy targets.
The Cowboys traded wide receiver Amari Cooper to the Cleveland Browns in the offseason. Receiver Michael Gallup suffered a torn left ACL in the last regular-season game. James Washington suffered a fractured right foot early in training camp and will miss six to 10 weeks. CeeDee Lamb and Noah Brown have missed practices this week with minor injuries. 
The injuries haven't frustrated Prescott.
"This is exactly about that time to work and make other guys step up and take advantage of their opportunities," he told NFL.com. 
A key quality of an elite quarterback is an ability to elevate those around him. Prescott, whom The Athletic ranked as a Tier 2 quarterback, might have to make that leap this season.