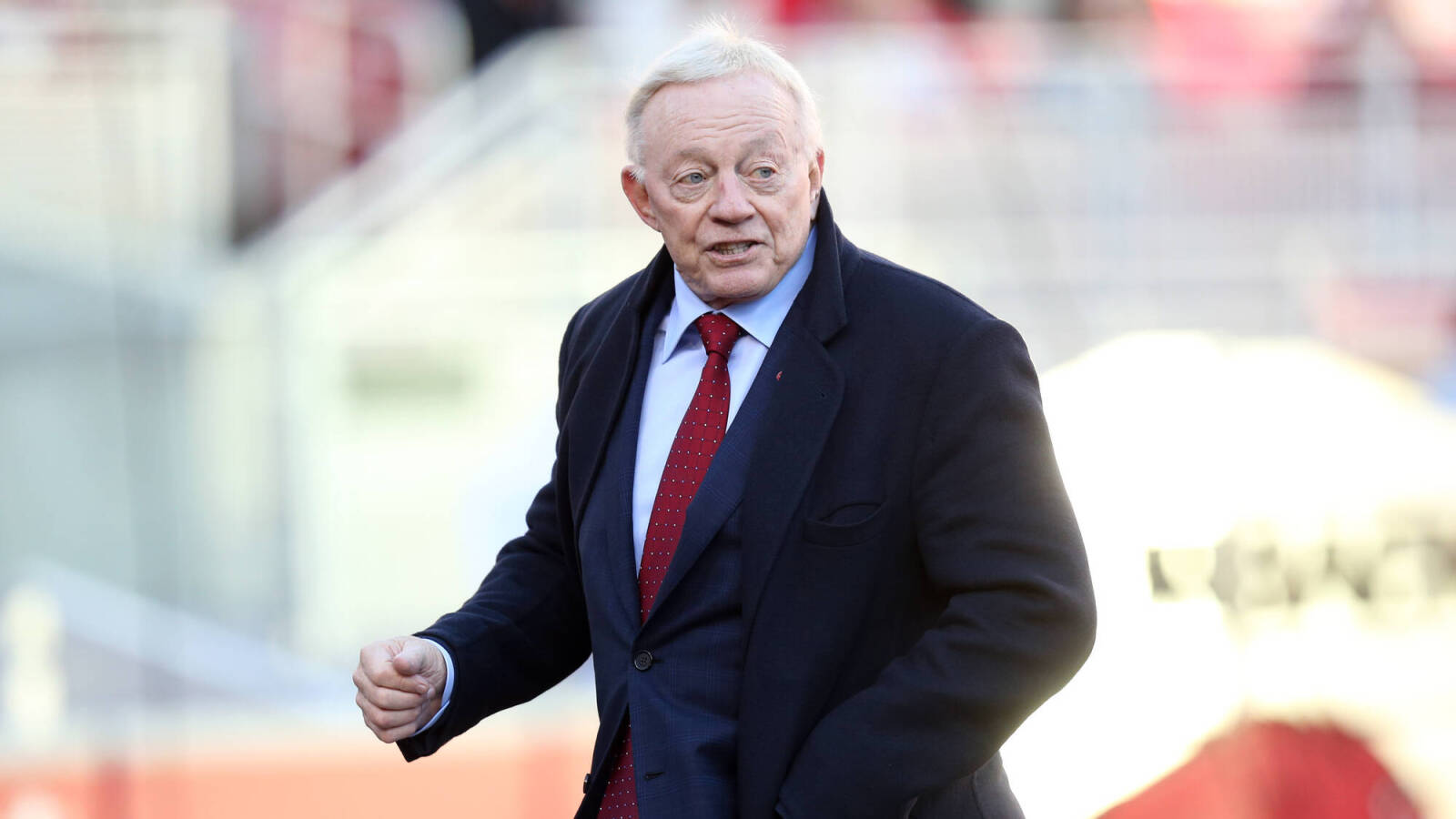 Almost immediately after Sean Payton surprised many in the football world by stepping down as head coach of the New Orleans Saints in January, he was linked with the Dallas Cowboys as a potential replacement for Mike McCarthy. Before Payton joined the Saints and ultimately guided them to a Super Bowl championship, he spent three years working for the Cowboys as an assistant. 
Shortly after Dallas' home playoff loss to the San Francisco 49ers in January, Cowboys owner and general manager Jerry Jones confirmed McCarthy was staying put. Jones later poured cold water over any rumors tying his club with Payton, who is on track to serve as an NFL analyst for Fox Sports during the upcoming season. 
Jones recently spoke with reporters and made it clear he does not already view Payton as a "coach in waiting." 
"Sean Payton shouldn't be out there," Jones remarked, according to Clarence E. Hill Jr. of the Fort Worth Star-Telegram. "For him, the Cowboys, that's just sheer out of the air. It's well known we're good friends and we think a lot of him as a head coach. But in this case, asking the way you're asking, he shouldn't be a conversation piece." 
Jones went on to back McCarthy, who helped the Cowboys win a division title last season before the disappointing January loss to San Francisco. 
"Mike has got an opportunity here to win a Super Bowl," Jones explained. "That's really the measurement that I look at. But it's also an eternity between right now and next year." 
Such comments are easy to make in June, but Payton will inevitably again be mentioned as a possible option for the Cowboys if they fall short of at least a trip to the NFC Championship Game this coming January.