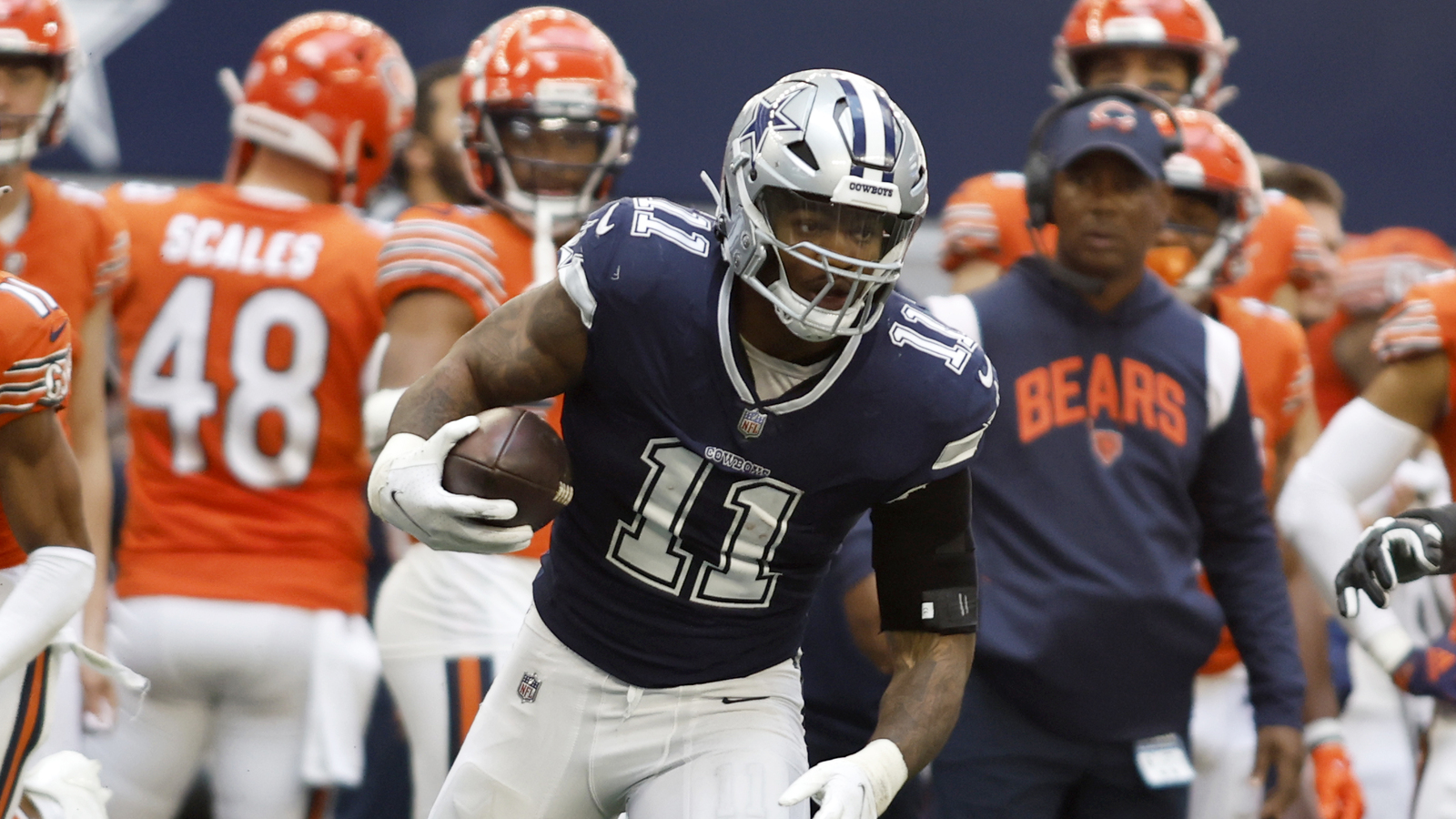 Cowboys' Micah Parsons continues recruitment of Odell Beckham Jr."S—, we can use him," Parsons said of Beckham while speaking with media members, as shared by Nick Shook of the NFL's website. "I think he's a great player. He'll expand this offense. He's a guy you want on the team beside all the other critics stuff that people make up and s— about him. He can add real value to the team and help us do what we want to do."
Parsons offered his latest comments on the subject after he publicly reached out to Beckham via Twitter and said they needed to "do this s—" this season. Cowboys running back Ezekiel Elliott then seemed to confirm that at least some members of the Dallas roster "want OBJ" as a teammate.  
"If the guy on the market is talking about he wants to play and he wants to win games, then s—, me too," Parsons added about Beckham. "I want to win it just as bad as you do. If you want to win games, come win games over here. Help us get to that bowl that you want. I want it."
Cowboys owner and general manager Jerry Jones has spoken fondly of Beckham on multiple occasions since October, and club icon Michael Irvin said late last month that he possesses, "personal knowledge of knowing how much" the three-time Pro Bowl selection wants to feature for "America's Team." 
The Los Angeles Rams and New York Giants, two of Beckham's previous employers, continue to be linked with the receiver. The Baltimore Ravens,
Buffalo Bills,
San Francisco 49ers,
Kansas City Chiefs, and Green Bay Packers may all also have interest in signing Beckham before Thanksgiving Day. 
On Thursday, ESPN's Bill Barnwell reported that Beckham wishes to, "land in a good situation, play well and earn a significant new deal in free agency," while showing he's recovered from the torn anterior cruciate ligament in his left knee that he suffered this past February. Barnwell also noted, "Beckham is in a position to flip a playoff race or help push a team toward the Super Bowl for the second consecutive season." 
The 6-2 Cowboys trail only the 8-0 Philadelphia Eagles in the NFC East standings. Dallas plays at the 3-6 Packers this Sunday.