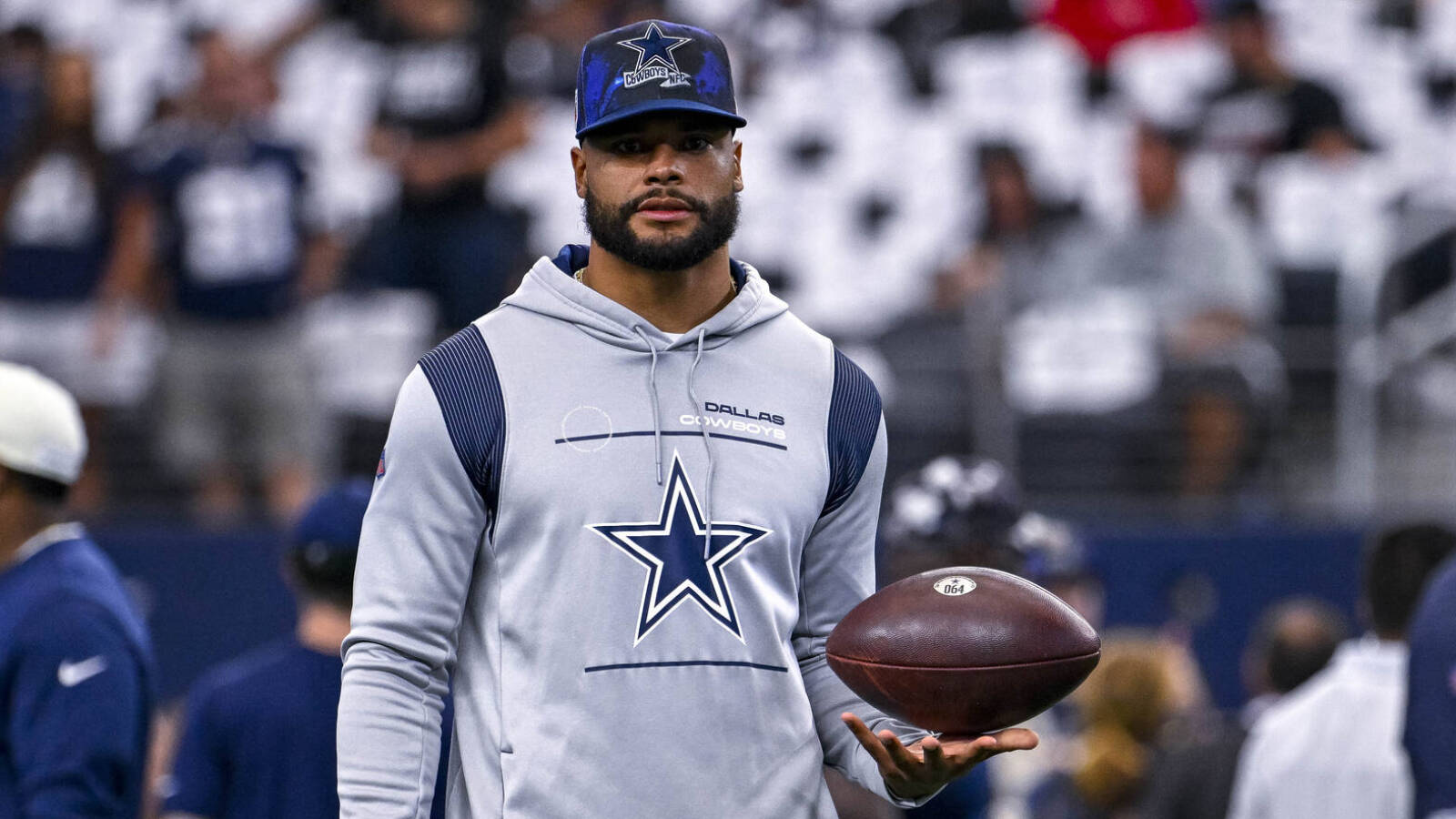 Dallas Cowboys starting quarterback Dak Prescott hasn't played since he suffered a serious thumb injury during the Week 1 loss to the Tampa Bay Buccaneers on Sept. 11 and has watched as backup Cooper Rush has guided the club to back-to-back wins to get the Cowboys to 2-1 on the season. 
It was thought last week that Prescott could attempt to return to the lineup for this coming Sunday's home divisional matchup against the 1-2 Washington Commanders, but the 29-year-old didn't sound too optimistic about that when speaking with Lorenzo Reyes of USA Today. 
"Nah, probably not," Prescott said about potentially playing versus Washington. He added that he's "looking at" returning for the Week 5 game at the Los Angeles Rams on Oct. 9. 
As Josh Alper noted for Pro Football Talk, Prescott had the stitches in his surgically repaired right thumb removed on Monday. Head coach Mike McCarthy told reporters Tuesday that his QB1 still has swelling in the thumb. 
"I do not have a timeline for when he will start throwing," McCarthy said about Prescott during his comments. Those words seem to confirm Rush will get the nod against Washington.
Rush completed 21-of-31 passes for 215 yards with a touchdown and no interceptions in the "Monday Night Football" win at the New York Giants. Per ESPN stats, the 28-year-old is sixth in the entire league with a total QBR of 73.7 and 12th with a 91.8 passer rating this season.