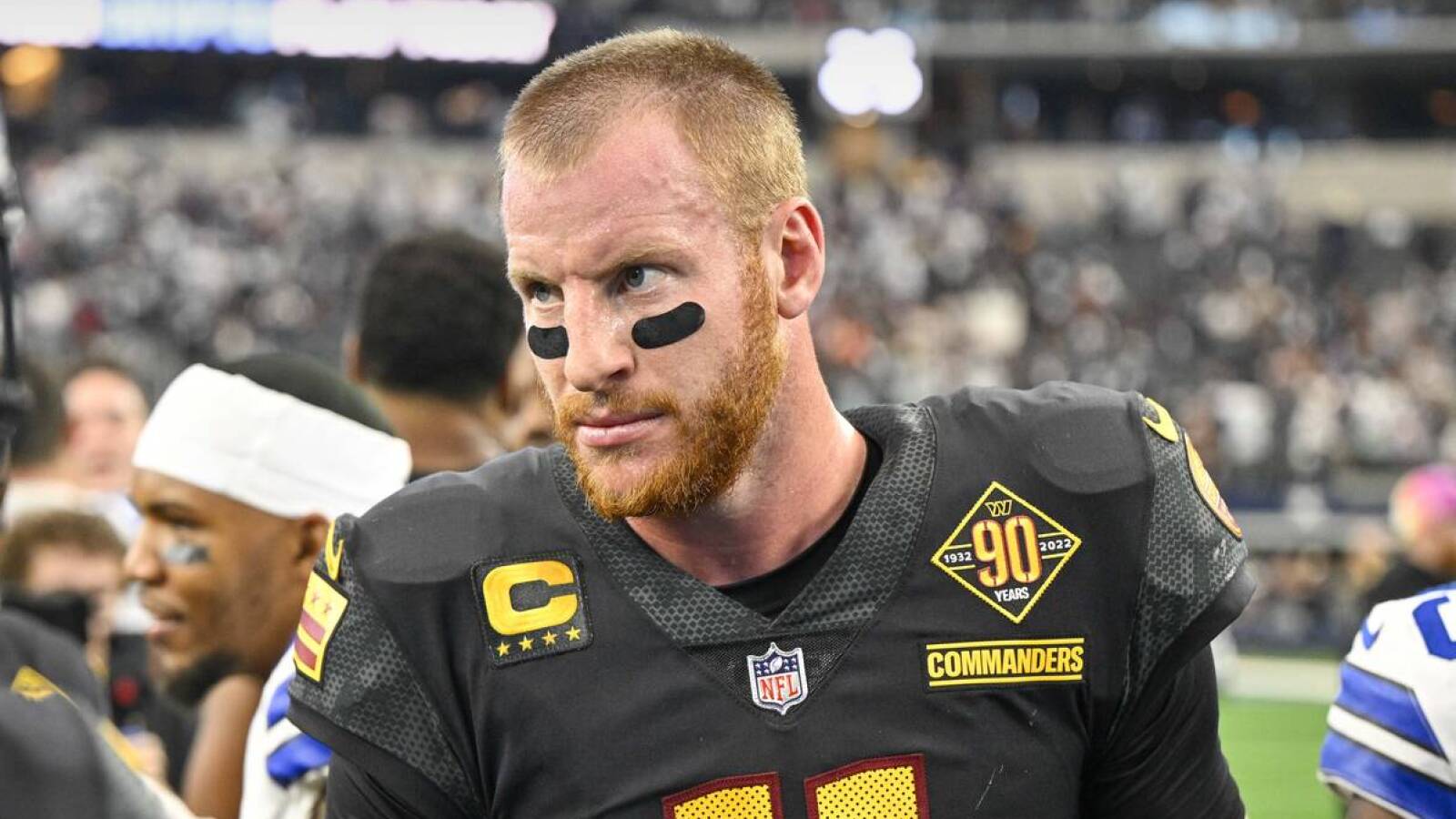 Backup quarterback Taylor Heinicke guided the Washington Commanders to a 23-21 win over the Green Bay Packers on Sunday. He was playing in place of starter Carson Wentz, who is due to miss at least four games while on injured reserve.
Washington head coach Ron Rivera spoke with reporters Monday and didn't strongly commit to immediately going back to Wentz when the 29-year-old is cleared to resume his on-the-field duties. 
"I think this is about playing one game at a time, focusing on one game at a time," Rivera explained about his quarterback situation, per Myles Simmons of Pro Football Talk. "And when we get to that position, then I'll deal with it." 
The Commanders acquired Wentz from the Indianapolis Colts in March but then began the 2022 season at 2-4 with him under center. Meanwhile, Heinicke had a solid outing against Green Bay and completed 20-of-33 passes for 201 yards with two touchdowns and one interception in the victory. 
As for Wentz, ESPN stats show he is currently 22nd among eligible quarterbacks with an 84.1 passer rating, 30th with a 33.7 total QBR, and 26th with a 62.1% completion percentage on the season. He combined 10 touchdown throws with six interceptions over his first six games with Washington as the 6-0 Philadelphia Eagles, 6-1 New York Giants, and 5-2 Dallas Cowboys all rose above the Commanders in the NFC East standings. 
Looking ahead, 3-4 Washington plays at the 3-3-1 Colts this coming Sunday.