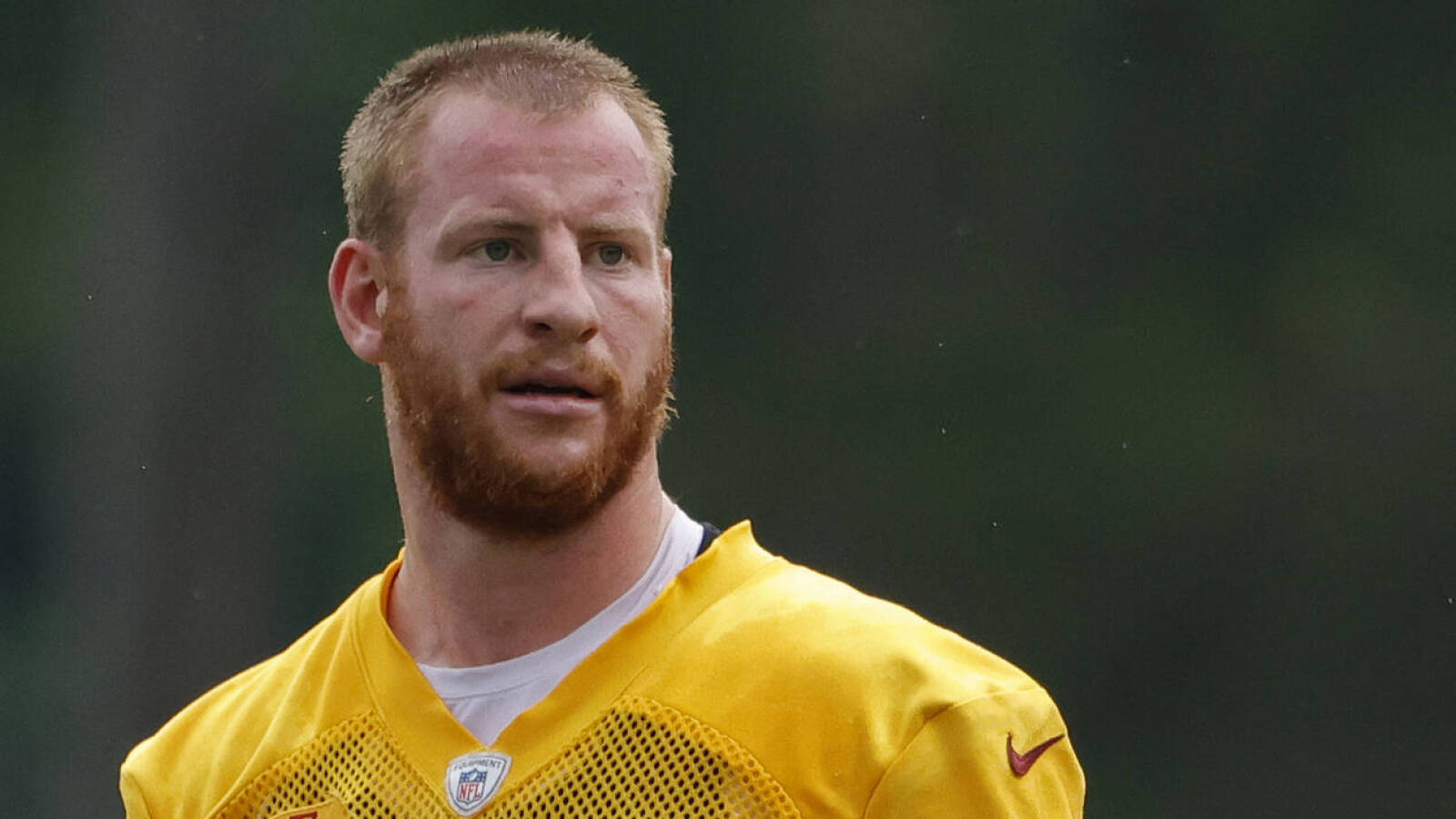 Much has been made about quarterback Carson Wentz embracing a fresh start following his March trade from the Indianapolis Colts to the Washington Commanders, but Wentz is hardly the only individual associated with his current club who would do well to put the 2021 season out of memory. 
Wide receiver Curtis Samuel originally joined Washington via a three-year, $34.5 million contract in March of last year but was limited to just five games and 84 offensive snaps during his first campaign with the franchise, per Myles Simmons of Pro Football Talk. Samuel ended the season with a paltry six receptions for 27 yards to go along with four rushes for 11 yards and zero total touchdowns. 
Wentz and Samuel are both moving forward, and the signal-caller recently noted he likes what he's thus far seen from his to-be target. 
"He's explosive," Wentz told Julie Donaldson about Samuel, per Zach Selby of the Commanders' website. "When you see the ball in his hands and how quickly he's making a guy miss or he's getting down the field, it's impressive."
With the Carolina Panthers in 2020, Samuel tallied 851 receiving yards, 200 rushing yards, and five total touchdowns from scrimmage. Wentz is banking on that type of production from the 25-year-old this fall. 
"I've only played with a handful of guys who have that kind of quick-twitch ability that he has," Wentz added during his comments. "It's been fun to build that chemistry and see what he does well."