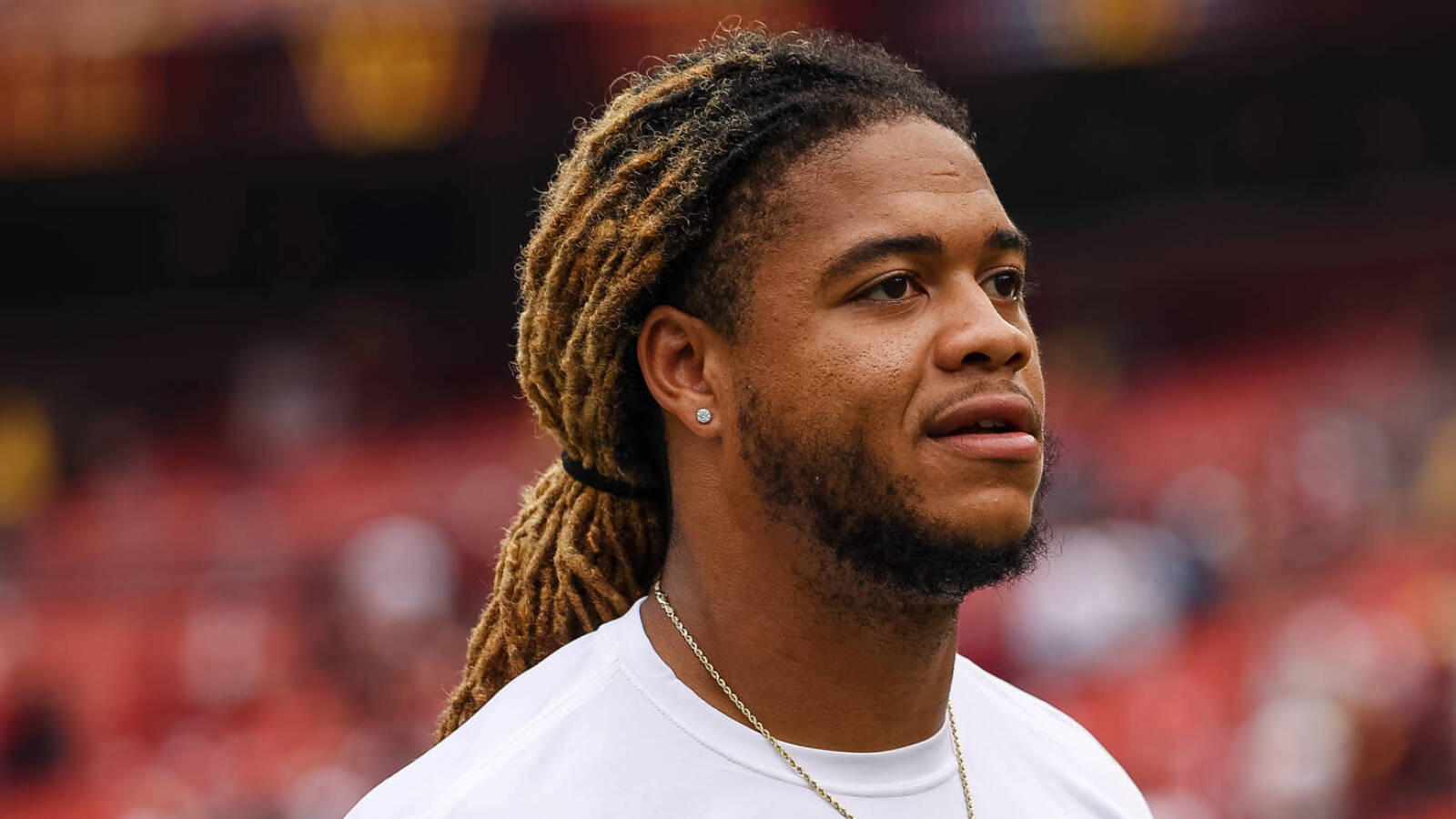 Washington Commanders' star defensive end, Chase Young may need another week before making his 2022 season debut. 
According to ESPN's Adam Schefter, Young is "unlikely" to play Sunday vs. the Atlanta Falcons. Schefter adds that the Commanders won't make a final decision until pre-game warmups. 
Young hasn't played since suffering a torn ACL against the Tampa Bay Buccaneers in Week 9 last season. On Monday, the Commanders activated Young, adding him to the team's 53-man roster, which led to speculation that the third-year pro was ready to return this week. 
Though, speaking with reporters earlier this week about playing in the Falcons' game, Young said he was "Taking it day by day." 
During head coach Ron Rivera's press conference with the media on Wednesday, he said Young "looked good" in practice but stopped short of saying he'd be on the field Sunday. 
"He had a good day," Rivera said. "Showed us some things we've been looking for, and we'll continue to monitor his progress."
The former second-overall pick out of Ohio State dominated immediately upon entering the NFL. In 2020, Young recorded 44 tackles, 7.5 sacks, and four forced fumbles, earning a Pro Bowl nod and Defensive Rookie of the Year honors.
Before his season-ending injury last season, Young registered 26 tackles, 1.5 sacks, and two forced fumbles in nine games. 
When Young does return, he'll be a significant addition to the Commanders' defense as they look to stay alive in the playoff hunt. Heading into Sunday's matchup with the Falcons, the Commanders are last in the NFC East at 6-5.