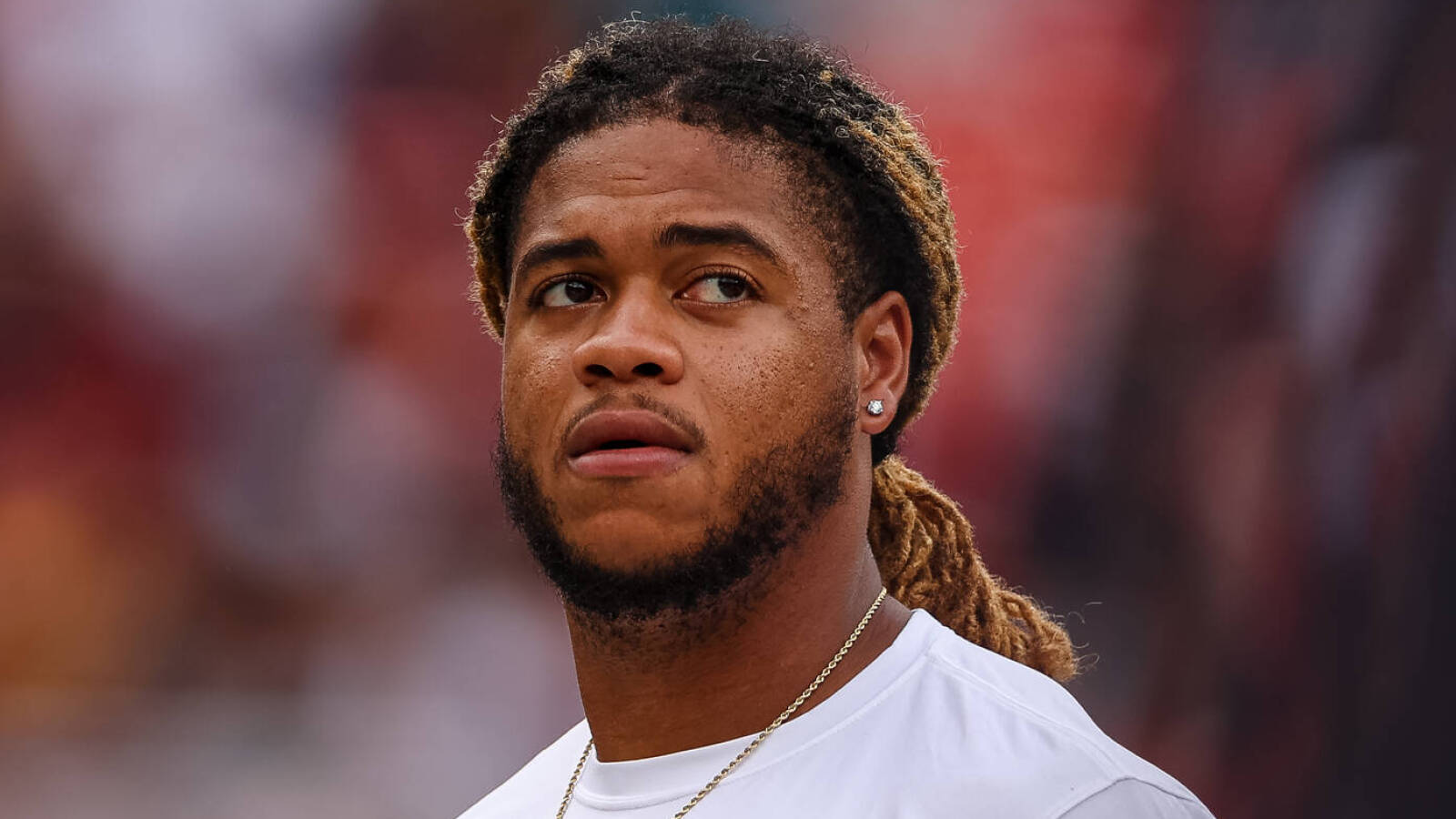 With only one loss in their past eight games, the Commanders (7-5-1) are rolling, but they face uncertainty with defensive end Chase Young.
Young, the 2020 Defensive Rookie of the Year, suffered a torn ACL last November. The expectation was he would make his 2022 debut at some point early in the season, perhaps by the end of October.
Young, however, didn't return to practice until the first week of November, wasn't activated from injured reserve until the end of that month, and still hasn't played.
Players with similar injuries to Young's have returned in less than a year. Commanders tight end Logan Thomas, who suffered an ACL tear last December, has played all season. Per the Cleveland Clinic, the recovery from an ACL tear typically takes six to nine months.
Head coach Ron Rivera is optimistic Young will return after the team's bye week, which would make his season debut Dec. 18 against the Giants. But that still isn't a sure thing.
"We don't want to put him out there when he's not ready and feeling it," Rivera told the media earlier this week. "He'll continue to do what he needs to do, and we'll see how he is next week."
In all likelihood, the Commanders are simply being extra cautious with Young, an integral piece of the team's core.
Rushing him back before he is 100% could have dire consequences. Nearly a decade ago, Washington faced a similar situation with QB Robert Griffin III. 
Griffin, the NFL's Offensive Rookie of the Year in 2012, suffered a torn ACL in a playoff game in January 2013. He returned in Week 1 the next season, but never again displayed the same promise he showed as a rookie.
If Young does not play against the Giants in two weeks, that could be a bad sign. In the meantime, Commanders fans should remain patient.