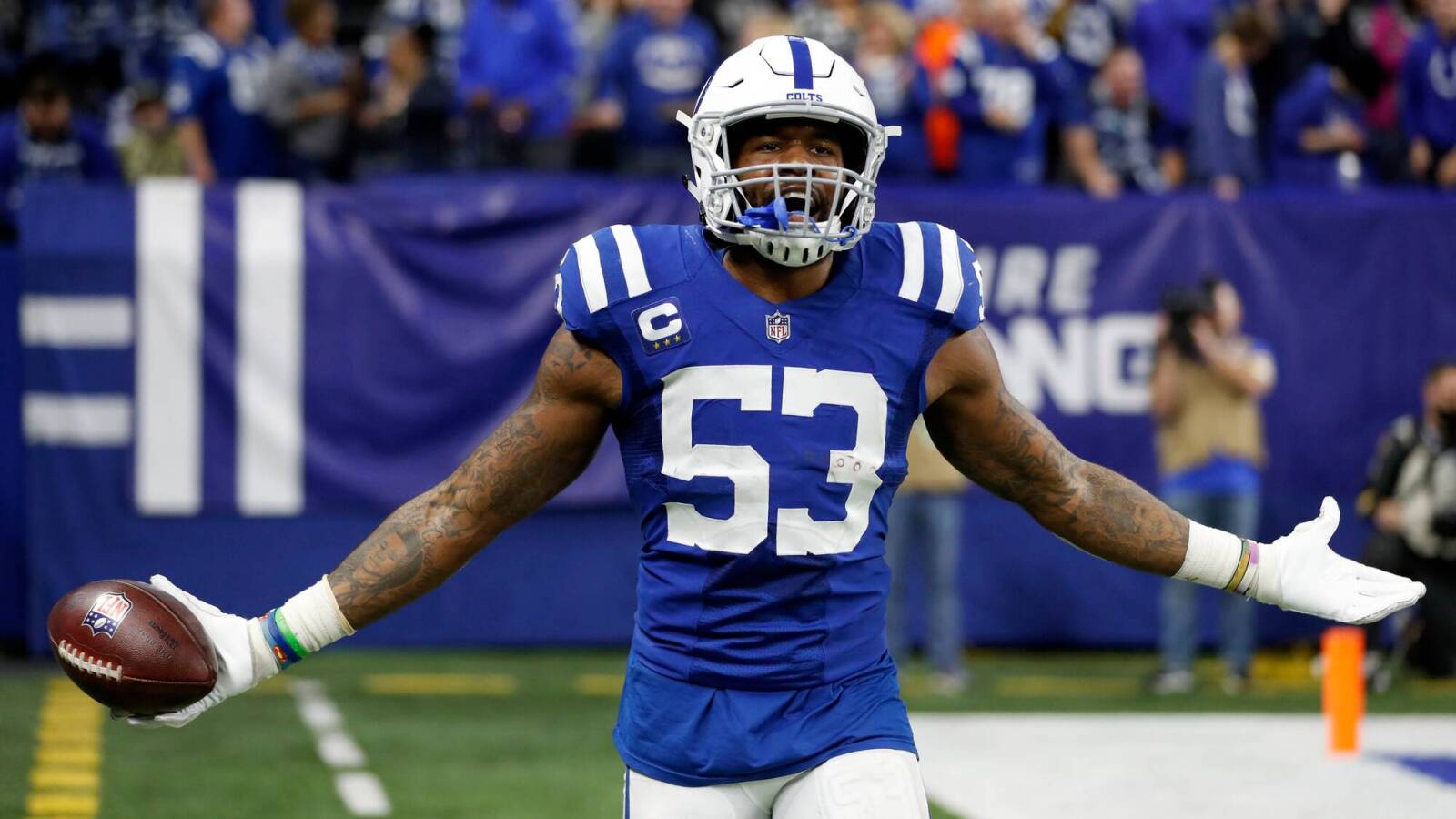 As a result of that news, Erickson adds, Leonard is being held off the field during OTAs, just as he was last week. The team is being cautious at this point in the offseason, partially due to the voluntary nature of the present workouts and practices, but also to see if they can avoid a second consecutive surgery being necessary.
That seemed to be the prevailing sentiment when Leonard himself stated last month that the ankle was in an improved condition relative to one year ago. "It feels a whole lot better than what it did, coming from the end of the season" he said. "I feel better coming into this season than I did last year, I can say that."
While Erickson adds that neither the 26-year-old nor the team believe another procedure is necessary, both sides have acknowledged that the ankle still hasn't healed in full yet. "We're just taking it day by day, trying to see what, exactly, we're dealing with, how we can get it to respond and make some progress" head coach Frank Reich said.
Leonard played through the injury all of last season, maintaining the level of production expected of him, given his pedigree and lucrative contract. He totalled 122 tackles, four interceptions and a league-leading eight forced fumbles, earning him First-Team All-Pro honors for the third time in four years. Barring significant improvement in the coming weeks on the injury front, however, it appears the status of his ankle will linger over the rest of the offseason, and potentially into the fall.