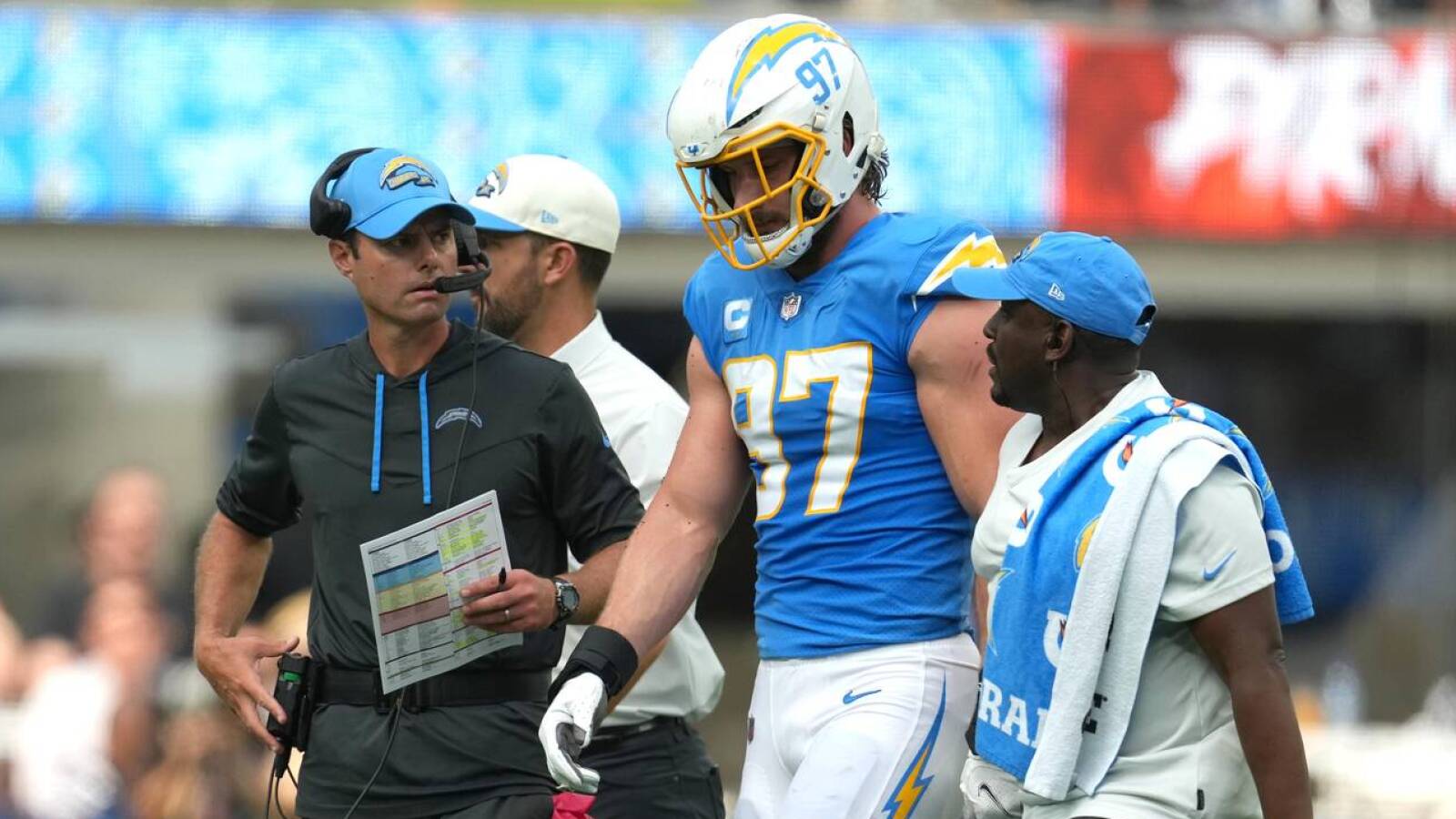 Last Sunday, the Los Angeles Chargers dropped to 1-2 on the young NFL season after an embarrassing 38-10 defeat to the Jacksonville Jaguars. 
Not only did the Chargers lose their second consecutive game over the weekend, but they also lost four-time Pro Bowl defensive end Joey Bosa for the foreseeable future. 
Bosa left Sunday's game with a groin injury and did not return. On Wednesday, Chargers head coach Brandon Staley announced that Bosa needs surgery to repair a torn groin. The Chargers will place Bosa on injured reserve, but Staley said they expect him to return this season. 
"It's going to be a ways, but we expect him to come back," Staley told reporters, via Bridget Condon of NFL Network. "I know that he's optimistic and ready to attack it."
While Bosa will likely miss a giant chunk of the season, Staley said Wednesday's update was "good news." 
"It's never easy when you have an injury like that because he was playing so well, but we got good news on that front, that it wouldn't be a season-ender and that we're going to get him back later in the season," Staley said. 
Before suffering his groin injury, the 27-year-old was already off to a hot start this season. Bosa recorded seven tackles (two for loss), 1.5 sacks and a forced fumble over the first three weeks of the season. 
Bosa earned his third consecutive Pro Bowl nod last season, posting 51 tackles, 10.5 sacks and seven forced fumbles.