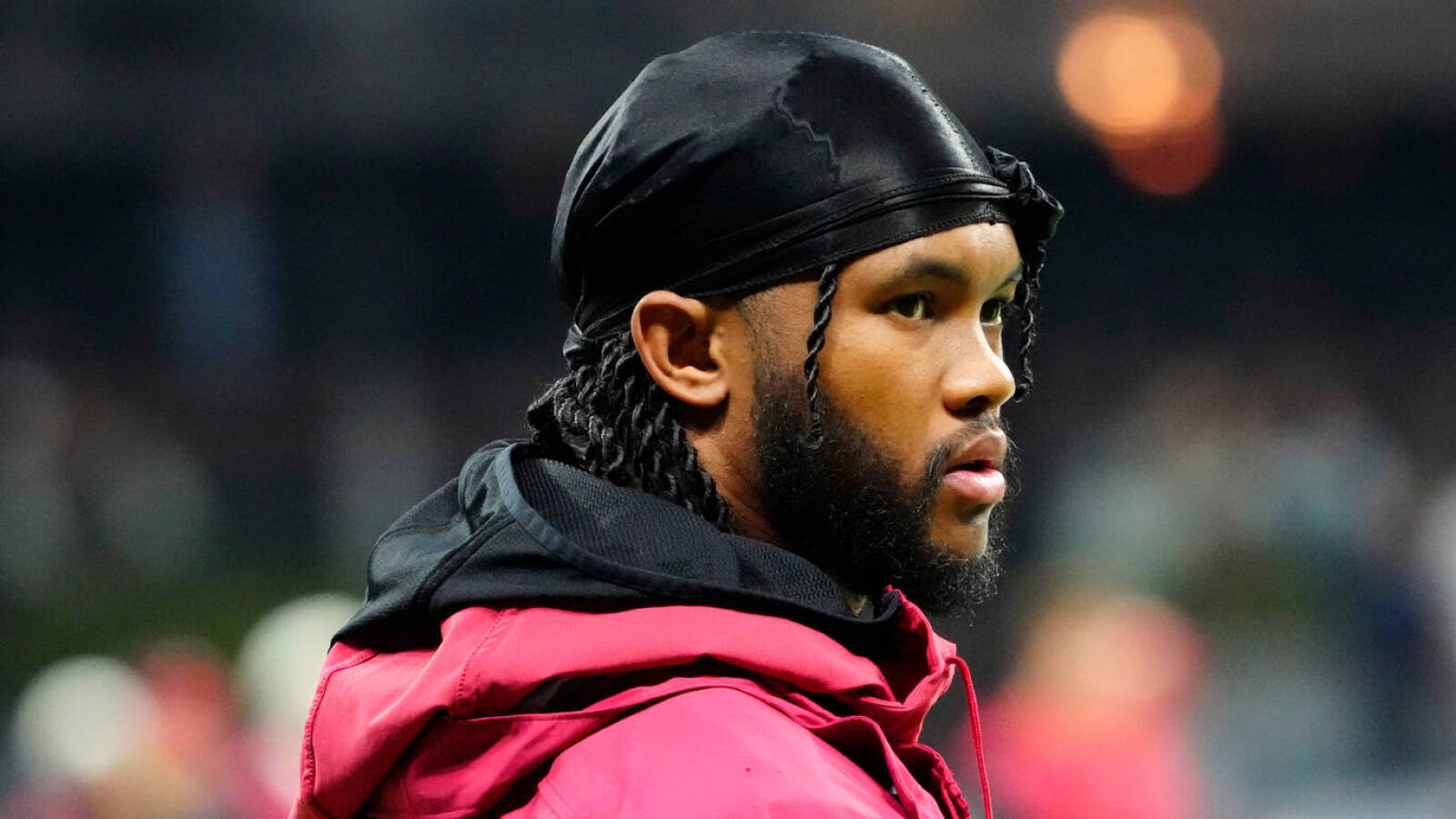 The Arizona Cardinals are not a good team this year. 
Regardless of how they feel about quarterback Kyler Murray, he will be their franchise face for a good while. 
After signing Murray to a massive five-year, $230.5 million extension this past offseason, the Cardinals are a paltry 4-7 and continuing to sink further and further away from the playoffs. 
Monday night's 38-10 drubbing by the San Francisco 49ers shows how far they are from contending. Are there any easy answers for Arizona? At the moment, the Magic 8 Ball says "ask again later." 
The truth for Arizona is that a roster retooling might be in line. Head coach Kliff Kingsbury looks to be on shaky ground, as does general manager Steve Keim. Both are under contract through 2027. However, it's very plausible that Cardinals owner Michael Bidwill will swallow the money and let both go. 
The Cardinals don't have many stars. Wideout DeAndre Hopkins stands atop a roster with the inconsistent Murray, wideouts Marquise "Hollywood" Brown and Rondale Moore, star safety Budda Baker, veteran tight end Zach Ertz, veteran running back James Connor, and linebackers Isaiah Simmons and Zaven Collins. 
The team's offensive line boasts D.J. Humphries and Rodney Hudson, but the latter could be a cap casualty in 2023. Pass rusher Markus Golden could also find himself a free agent for cap consideration next spring. 
The Cardinals need more talent just about everywhere besides quarterback and wide receiver. However, coaching and front office retooling could almost be more important. 
No matter what happens, the Cardinals have paid Murray like he's one of the best quarterbacks in the NFL. 
It's on him to live up to his contract, but it's on the Cardinals to make sure he's got the best situation possible. Getting a clean start in multiple areas might be a necessity.