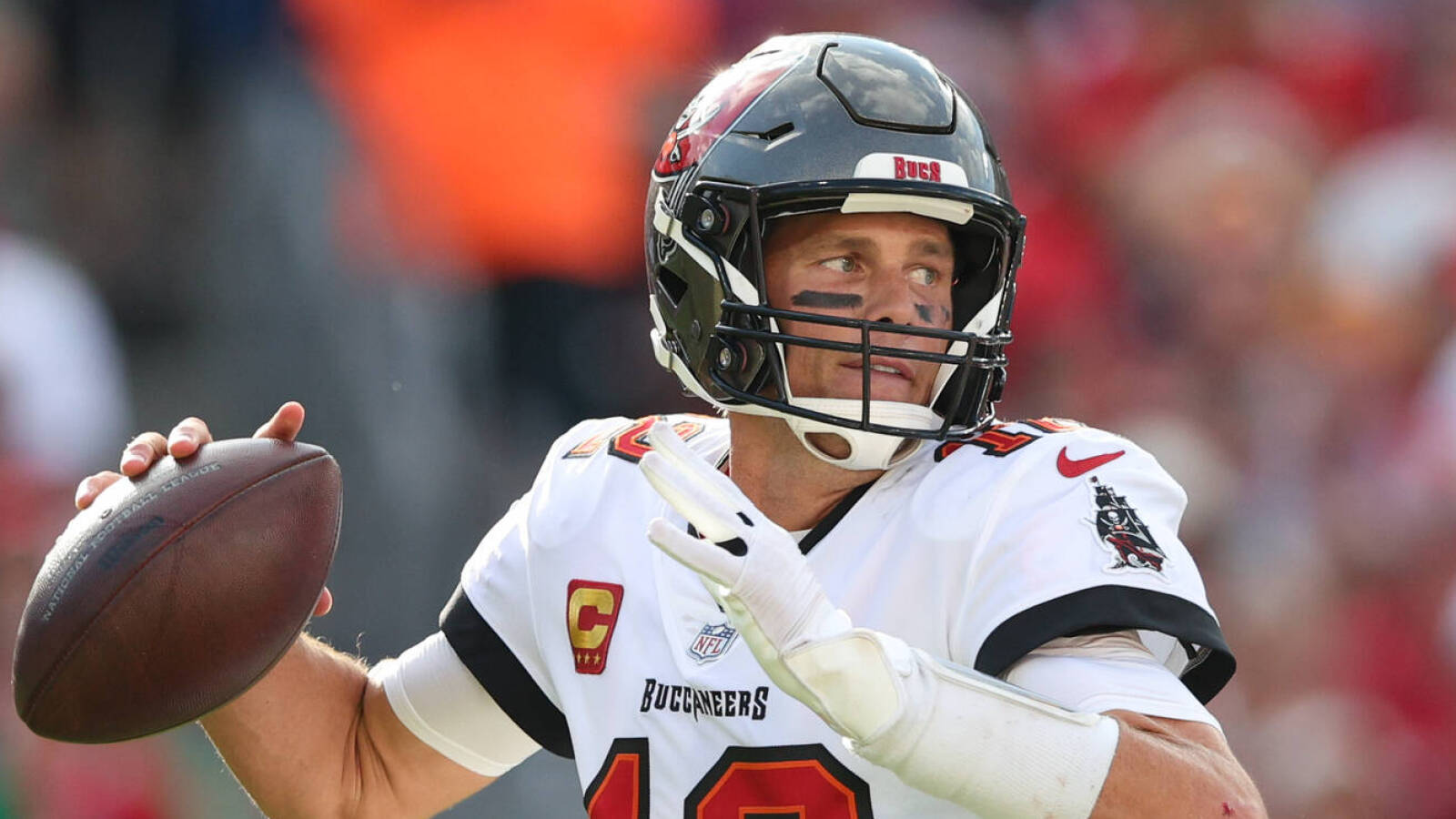 Tampa Bay Buccaneers head coach Todd Bowles hinted on Monday that his team's preparations for the upcoming "Sunday Night Football" home game against the 2-1 Kansas City Chiefs would be impacted by the threat of Hurricane Ian. It's since been learned that the Buccaneers are temporarily relocating to Miami for practices since the Miami Dolphins play at the Cincinnati Bengals on Thursday evening. 
Brady noted during Monday's edition of his "Let's Go!" SiriusXM show and podcast with broadcaster Jim Gray that a Chiefs team coming off an upset loss to the Indianapolis Colts won't be feeling sorry for the Buccaneers over their altered schedule. 
"They lost a tough one on the road, so they'll be hungry," Brady said of the Chiefs, per Kevin Patra of the NFL's website. "They'll kind of have a normal week of prep. And, look, I think when you are dealing with some of the things that we're gonna have to deal with this week, there's built-in excuses that should never be excuses for anything.
"We gotta approach the week with the championship attitude that no matter what we face and no matter who plays, we're gonna have to go out there and find a way to win the game. So it's not gonna be easy. It's a huge test. We're playing at home. It's a night game and it's gonna be a challenge. And that's what we should want and that's what we should expect from one of the best teams in the league that we're gonna face. So we gotta be at our best. Hopefully, we can be that. And to get to 3-1 would be a great feeling after yesterday's tough loss."
The 2-1 Buccaneers fell to the Green Bay Packers 14-12 on Sunday and currently have no guarantee they'll host the Chiefs in Florida this coming weekend. Jeff Darlington of ESPN reported Monday evening that the league could relocate the Buccaneers-Chiefs clash to "a neutral site in the Midwest — such as Minneapolis" depending on where Hurricane Ian makes landfall. 
The Minnesota Vikings will face the New Orleans Saints in London this Sunday. 
"The plan is, and things are kind of, you know, trying to adjust on the fly, and preparations for an NFL game are pretty intense," Brady added about making Miami a short-term football home while also preparing for a potentially dangerous storm. "This is a little different for me. I've never had to deal with anything like this." 
The seven-time Super Bowl champion continued: 
"I know I've been preparing all morning and get all my stuff outside, try to put it inside, try to get all the stuff on the ground level up a little bit higher. I'm right here on the bay so they're talking about pretty high storm surges and it's a scary thing. I will say that it's a scary thing when it really hits your doorstep."