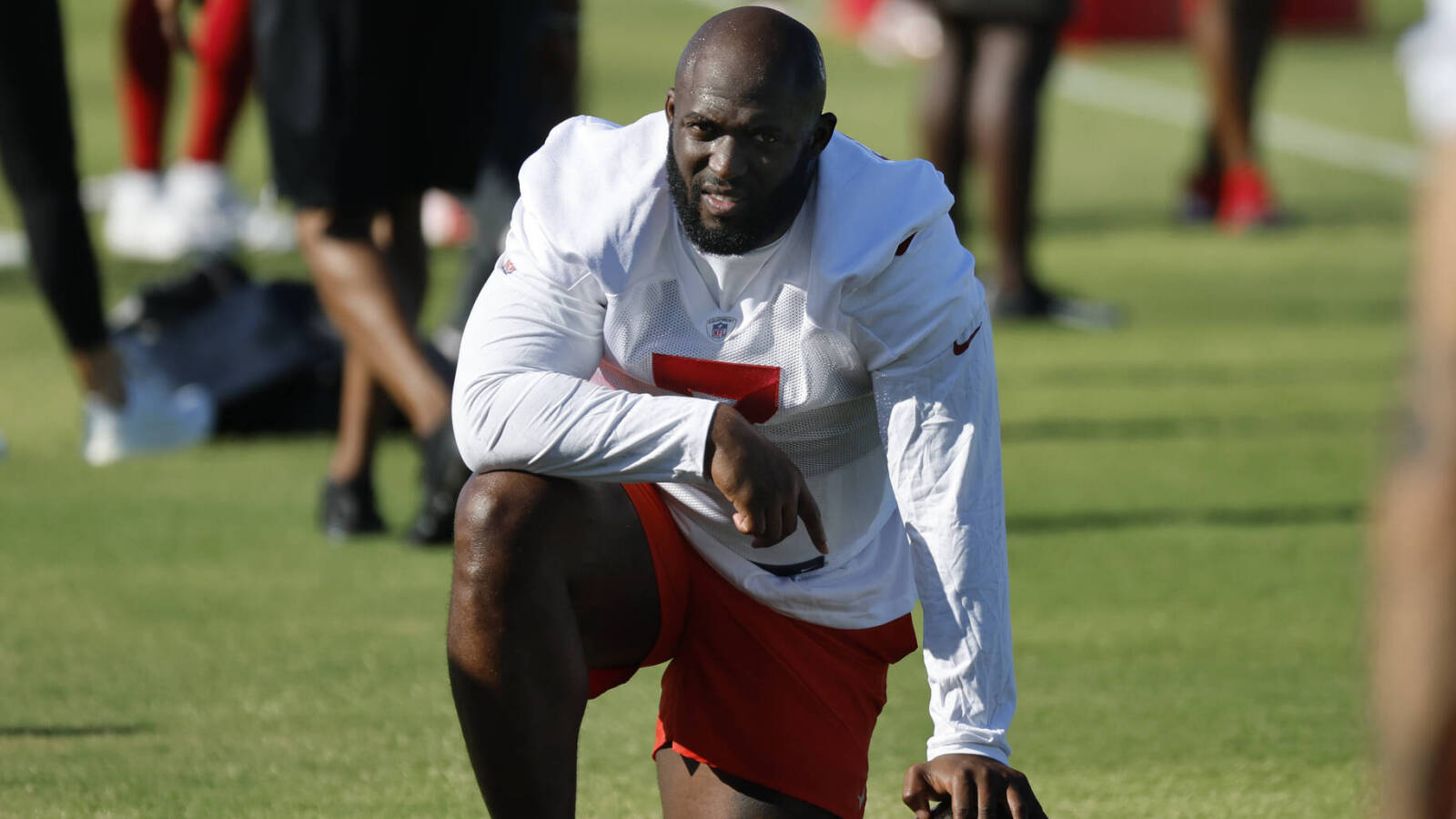 The Tampa Bay Buccaneers re-signed running back Leonard Fournette to a three-year, $21 million contract extension in March. The deal came after "Playoff Lenny" recorded career highs of 4.5 yards per carry and 5.1 yards per touch during the 2021 regular season.
As training camp approaches, the Bucs are apparently less than thrilled with how Fournette has been spending his offseason and what kind of physical shape he's now in. The 27-year-old didn't attend the team's voluntary organized team activities (OTAs) and when he arrived for mandatory minicamp, coaches were taken aback by his "near 260"-pound frame, according to Rick Stroud of the Tampa Bay Times.
"Coaches were not happy, and that's an understatement, when (Fournette) didn't participate in the OTAs, but then he shows up at the mandatory minicamp weighing damn near 260 (pounds)," Stroud said on the Sports Day Tampa Bay podcast. "And that's not a good sign for a guy that you've just spent a three-year contract on."
In his second season with the Buccaneers, Fournette finished with 180 rushing attempts for 812 yards and eight touchdowns on the ground, while adding 69 receptions for 454 receiving yards and two scores through the air. His 10 total touchdowns tied his previous best mark, set during his rookie season in 2017.
Fournette missed the team's wild-card round contest due to a hamstring injury, and in the divisional-round loss against the Los Angeles Rams, registered 13 carries for 51 yards and two touchdowns and added nine receptions on nine targets for 56 yards.