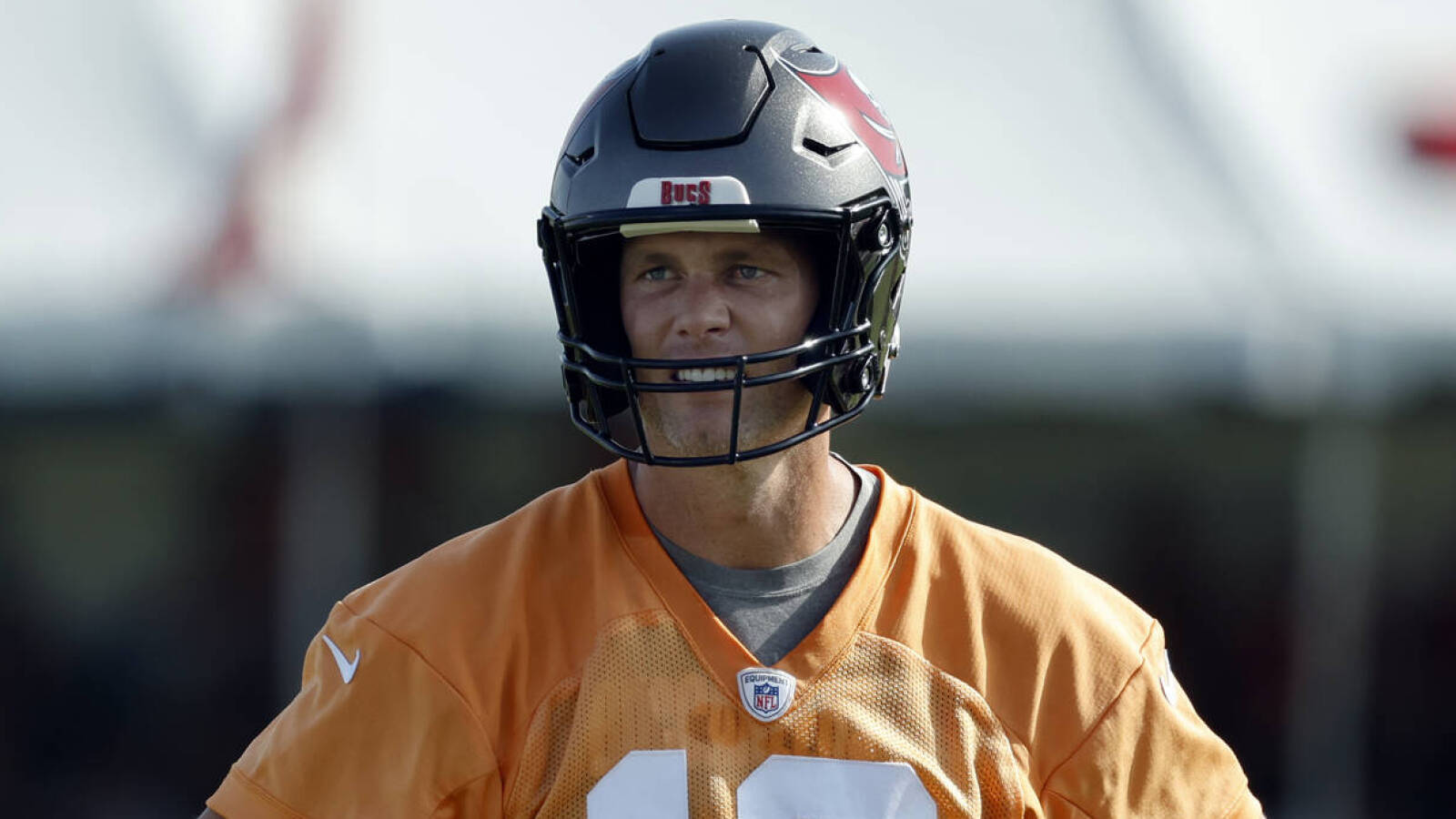 As of Monday, Tampa Bay Buccaneers star quarterback Tom Brady remained scheduled to return to the club from a 10-day absence said to be related to unspecified personal reasons following the team's preseason game at the Tennessee Titans this Saturday. 
That still may be the case even if outsiders continue to have more questions than answers regarding the seven-time Super Bowl champion signal-caller. 
According to Greg Auman of The Athletic, Buccaneers head coach Todd Bowles spoke with reporters on Thursday and said he doesn't yet have a "firm date" for when Brady will be back on the practice field. Bowles added the topic will be revisited after the matchup in Tennessee: 
Per the Joe Bucs Fan website, Bowles was also asked if Brady was watching practice film and/or providing feedback to coaches while away. 
"We just worry about our practice with Tennessee," Bowles responded. "Tom's not involved with the coaches. We practice on our own."
Bowles added he's "not concerned about" Brady's exact return date and is concentrating on the Tennessee game ahead of the weekend. 
As Josh Alper noted for Pro Football Talk, both Bowles and general manager Jason Licht have publicly insisted that Brady's summer break was preplanned and cleared by the team. On Monday, Bowles told Kevin O'Donnell of Tampa Bay television station Fox 13 that he and the future Hall of Famer had been in touch "during this whole period." 
Such words indicated that all involved should know the exact end date for Brady's hiatus. If that's the case, Bowles is keeping it a secret ahead of the team's trip to Nashville. 
Tampa Bay ends the preseason portion of the calendar at the Indianapolis Colts on Aug. 27. Logic suggests Brady won't play in that contest, assuming he's back with the team at that time. 
For now, primary backup Blaine Gabbert sits atop the Buccaneers' depth chart in Brady's place.