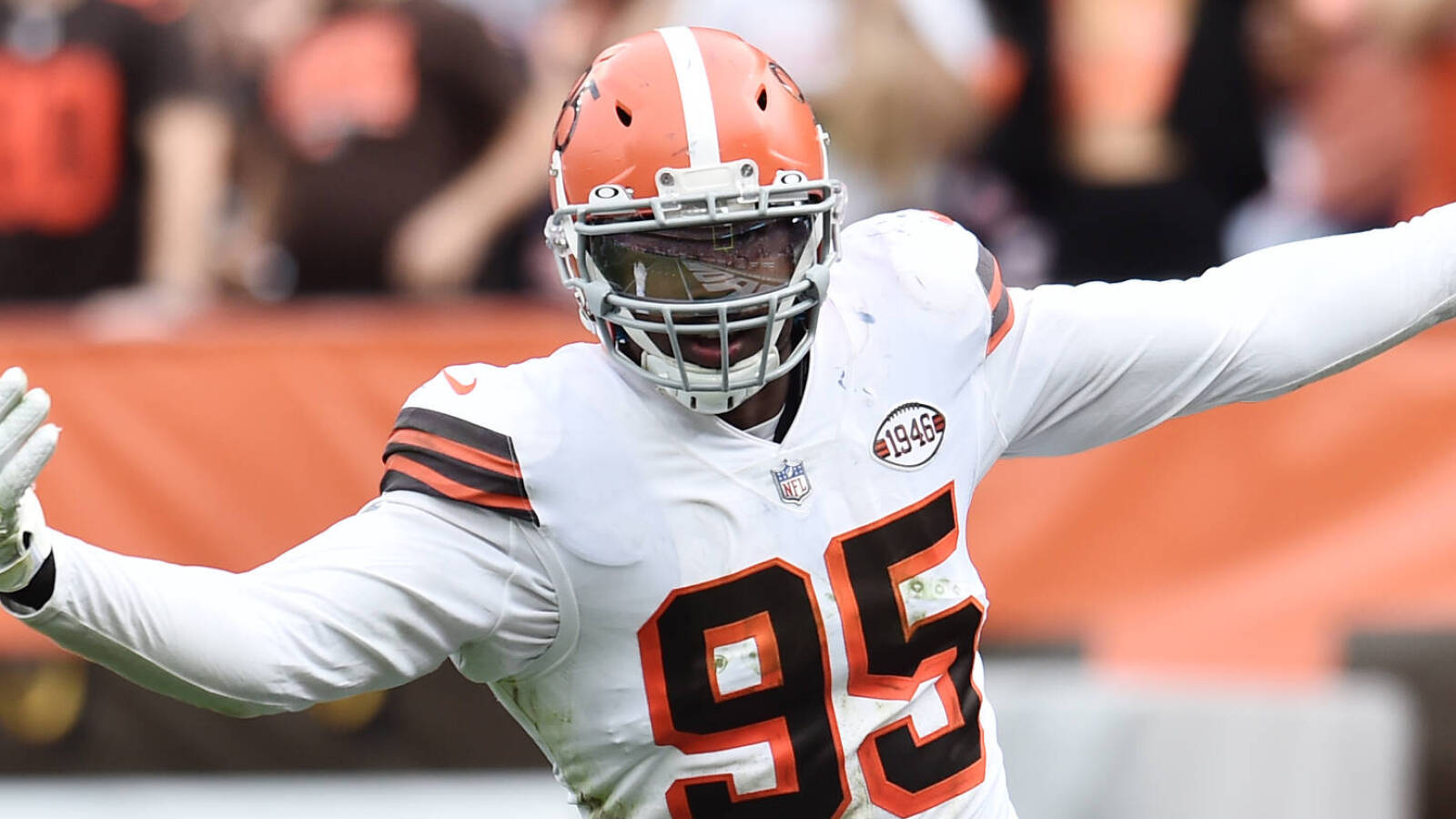 Almost immediately after Carolina Panthers head coach Matt Rhule announced on Monday that Baker Mayfield will open the regular season as his starting quarterback, individuals throughout the football community began looking ahead to the Week 1 matchup between the Panthers and Cleveland Browns. 
The Browns, of course, selected Mayfield first overall in the 2018 NFL Draft but replaced him when they traded with the Houston Texans for Deshaun Watson this past March. Mayfield joined the Panthers via a July trade, and it seems those involved in the upcoming regular-season opener between Carolina and Cleveland are keen on taking the high road with the preseason still ongoing. 
Browns head coach Kevin Stefanski insisted on Monday he was "still in Week 3 of preseason mode" and not yet ready to discuss the Panthers contest, while Mayfield later remarked that "all that matters is me continuing to improve until this regular season starts." 
Cleveland All-Pro pass-rusher Myles Garrett was understandably asked Tuesday about what it will feel like to chase his former QB1 around less than three full weeks from today. 
"He's my former teammate, but there's no rivalry there between me and him and there's no rivalry there between the Panthers and the Browns," Garrett explained, per Josh Alper of Pro Football Talk. "Yes, he was here but it doesn't mean I have an added sense of urgency to get to him. I want to play my best and whatever's in the cards that's what's in it for me. If I can help my team win, if I can put them in the best position to win, I'm gonna do that." 
Garrett added that he'd like to notch multiple takedowns of Mayfield in Week 1. 
"If I can get a couple sacks along the way, I'd kind of enjoy that too," Garrett admitted. 
Earlier this month, former player and current NFL Media member Willie McGinest named Garrett second on his list of the best edge rushers heading into the 2022 NFL campaign behind only T.J. Watt of the Pittsburgh Steelers. If nothing else, Mayfield has plenty of experience watching Garrett terrorize offensive linemen and quarterbacks in-person over the years.