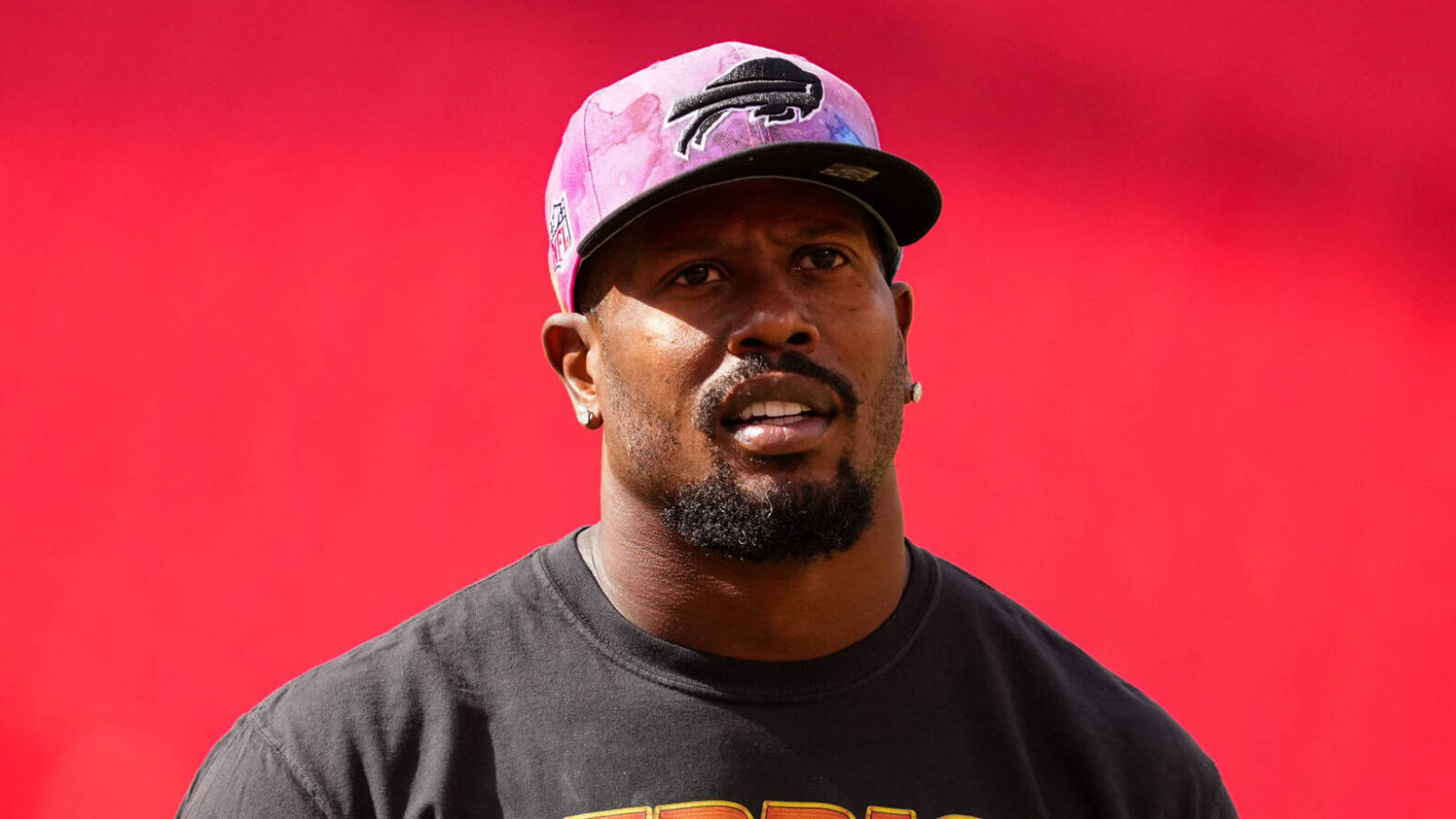 This week's "VonCast" episode brought an update on its host's status after a Thanksgiving knee injury. Von Miller informed listeners he is hoping for a return by Week 14 against the Jets.
While Miller acknowledged he did not receive the best of news and indicated he suffered lateral meniscus damage, he confirmed the previously reported plan of letting the swelling subside and making a decision after that. Miller will miss this week's Bills-Patriots matchup but said he will try to play in Buffalo's ensuing game.
"I do feel like I can play through that," Miller said, via the Buffalo News' Katherine Fitzgerald. "So, I'm just gonna wait a little bit, wait a little bit, let the swelling go down for about seven to 10 days. And hopefully, right before the Jets game, I will be back. I think every other week after this, I should be able to give it a shot."
Previous reports did not guarantee Miller would be back this season, indicating the impending surgery's timetable will determine the future Hall of Fame pass-rusher's status. Miller said the meniscus damage is "going to have to be addressed," but it does not sound like he is considering a surgery that will knock him out for the rest of this season. That could potentially change. For now, however, the big-ticket Bills free-agent signing is planning to be part of the team's stretch run.