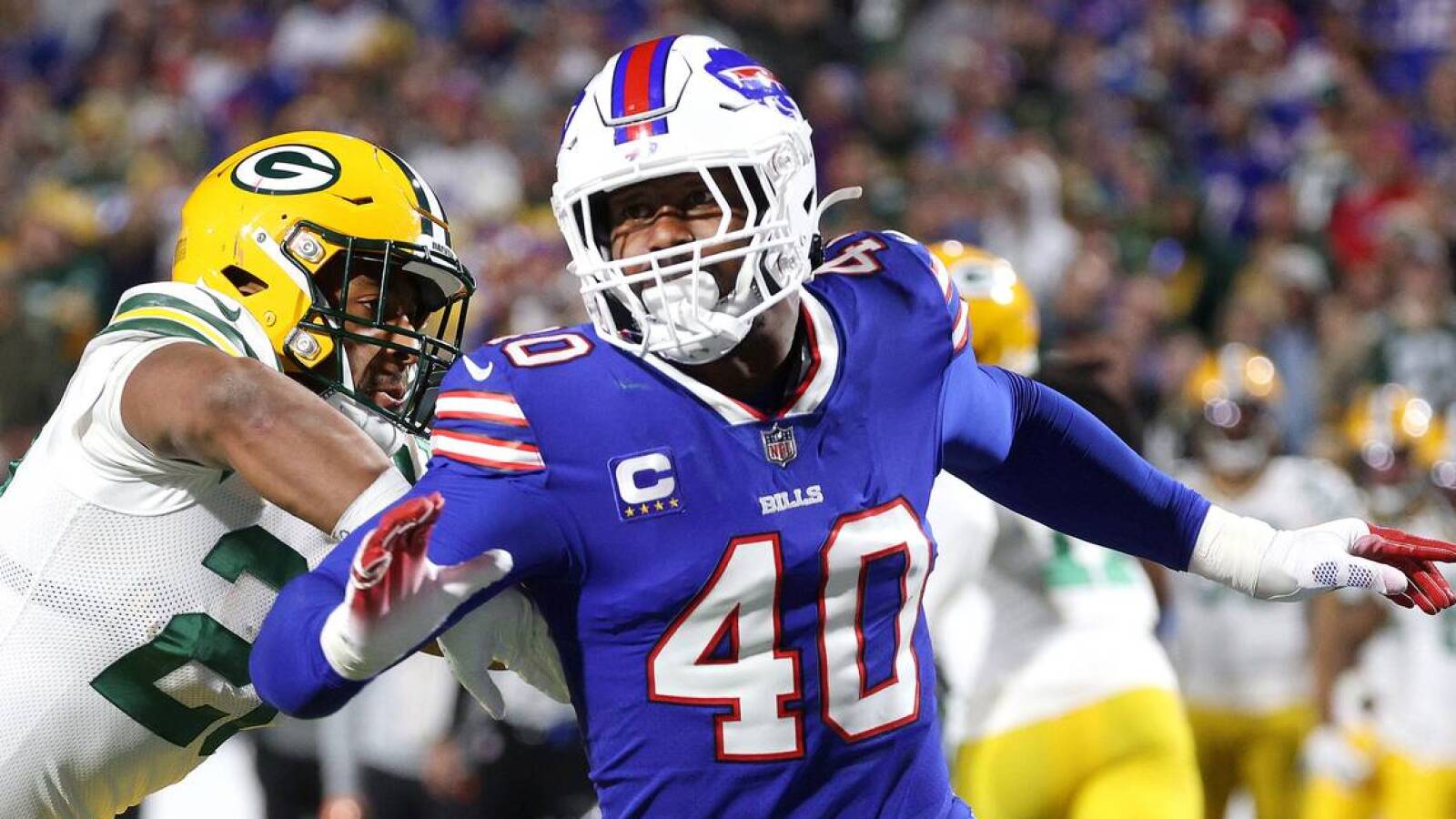 Buffalo Bills head coach Sean McDermott revealed Wednesday that star linebacker Von Miller has suffered a season-ending torn ACL.
Miller went down with the injury during the team's Thanksgiving Day game against the Detroit Lions in Week 12, but it was initially reported that he didn't actually tear his ACL. Miller missed Buffalo's Week 13 "Thursday Night Football" win over the New England Patriots.
The Bills defense and Super Bowl hopes take a serious hit with the edge rusher's injury update. Not only has Miller had a huge debut season in Western New York — leading the team in quarterback hits with 12 and sacks at 8.0 — but his playoff experience would've been a huge bonus for Buffalo.
The Bills have been on the rise in recent years with four postseason berths in five seasons under McDermott but have yet to get over the hump and back into the Super Bowl. In addition to his eight Pro Bowl honors, Miller has earned two Super Bowl rings — including last season with the Los Angeles Rams.
The 33-year-old won the Super Bowl 50 MVP award when he helped lead the Denver Broncos over the Carolina Panthers, 24-10. Miller has played 11 postseason games in his career and has registered 18 quarterback hits, 12 tackles for loss, 10.5 sacks and three forced fumbles.
Buffalo (9-3) has plenty of other firepower on the roster and should have no problem making the expanded playoffs. With games in Week 14 and 15 against the New York Jets (7-5) and Miami (8-4) on deck — both of whom have already defeated the Bills this year — postseason seeding could get dicey.