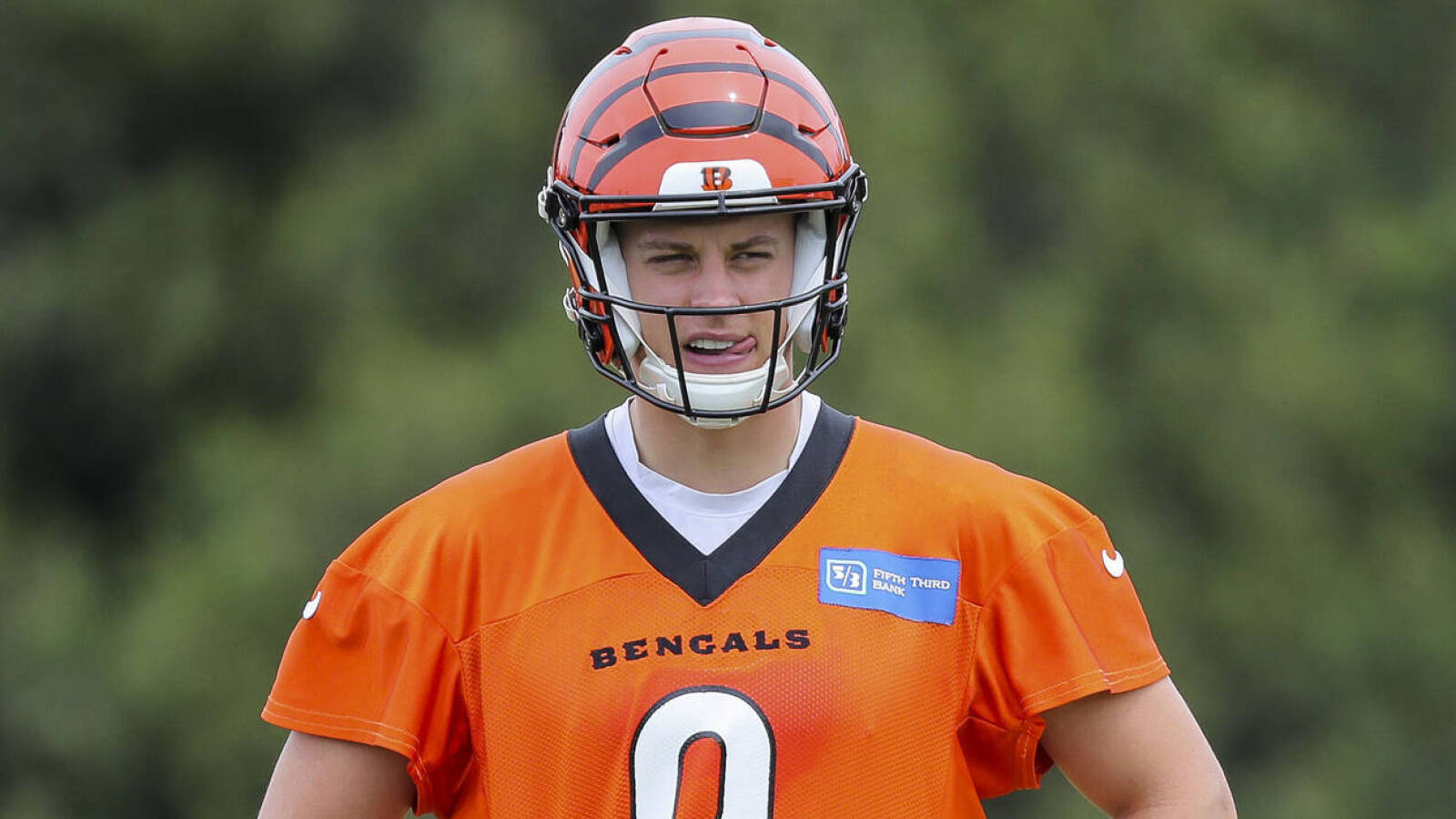 It was learned on Tuesday that star quarterback Joe Burrow, who guided the Cincinnati Bengals on a journey to a Super Bowl berth in only his second NFL season, required surgery to remove his appendix and would miss some practice time during training camp following the relatively routine procedure. 
Per Jeremy Bergman of the league's website, Bengals head coach Zac Taylor confirmed on Wednesday that Burrow underwent the appendectomy on Tuesday. The 25-year-old should be discharged from the hospital at some point on Wednesday, but there's no announced timeline for when he will return to the practice field. 
"The good news is he's got two years in [the system]," Taylor said of his QB1 missing reps. "He's seen it. He'll still have his iPad. He'll still follow whenever he's in meetings. We don't expect him to miss a step mentally that way. I'm sure he'd love to have all the physical reps that he could possibly get, but he won't be behind the 8-ball at all based on what happens."
Taylor hasn't yet made a final decision on if he'll play Burrow during August preseason games. Meanwhile, backup options Brandon Allen and Jake Browning are temporarily shifting up the depth chart for practice sessions in Burrow's absence. 
Per The Athletic's Paul Dehner Jr., Burrow should be good to go for when the games begin to matter: