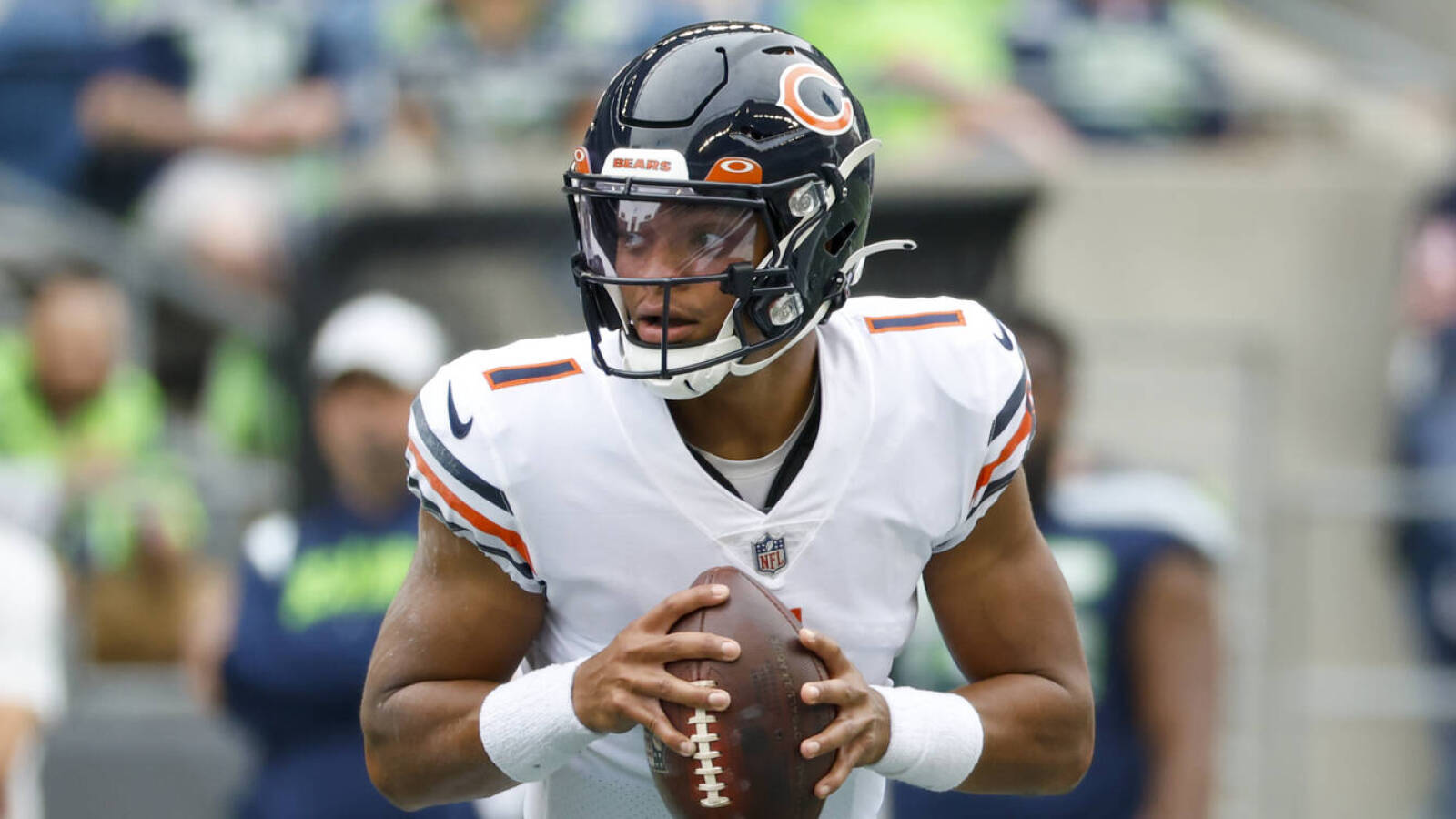 As former first-round draft pick Justin Fields enters his sophomore season in the NFL, he looks to answer a lot of questions regarding his status as a potential franchise quarterback.
Bears fans are eagerly awaiting his reponse.
The second-year signal-caller had a rocky rookie year, but showed flashes that gave the Windy City faithful cause for hope heading into the 2022 season.
Most early prognosticators are viewing Chicago as a last-place team in the NFC North, so the former Ohio State Buckeye will be shouldering a heavy burden as he looks to elevate the offense as his squad's offensive leader.
Compounding some of Fields' challenges this season will be the matter of his protection. The Bears' offensive line let him down last season, and he often found himself trying to escape like a magician. While the cool-headed QB seems to be taking it all in stride, that may change if he finds himself getting pummeled on a weekly basis.
Regardless of how many wins the team pulls off this season, the future will remain in doubt if the Fields ends up shell-shocked. Many young quarterbacks have had their careers derailed by "deer in headlights" syndrome. In fact, former Houston Texans QB (and first overall pick) David Carr may be the poster boy for the condition. He was sacked 76 times as a rookie and never developed into a top-flight QB.
Last year, Fields started 10 games, compiling a 2-8 record. In his 12 overall appearances, he threw for 1,870 yards with seven touchdowns and 10 interceptions. Not good, but not completely in the tank either. 
The most alarming stat of all, however, is that he was sacked 36 times. That cannot happen again this season. Unfortunately, Fields enters a pivotal part of his career with a questionable offensive line. Compounding his woes are his mixed bag of receivers, none of whom are household names (although Darnell Mooney has shown flashes and is coming off a 1,000-yard campaign).
In a season that appears lost before the first coin is flipped, the priority for the Bears should be to protect their future. Whether it's by adding street free agents, orchestrating some trades or adding extra gimmickry in the playbook, first-year coach Matt Eberflus and his staff must preserve Fields as if he were a Fabergé egg. 
The Bears can worry about Fields proving he can be a pocket passer later. For now, every single option must be explored to protect this important investment and to keep him upright long enough to have the opportunity to develop and show what he can be in this league.