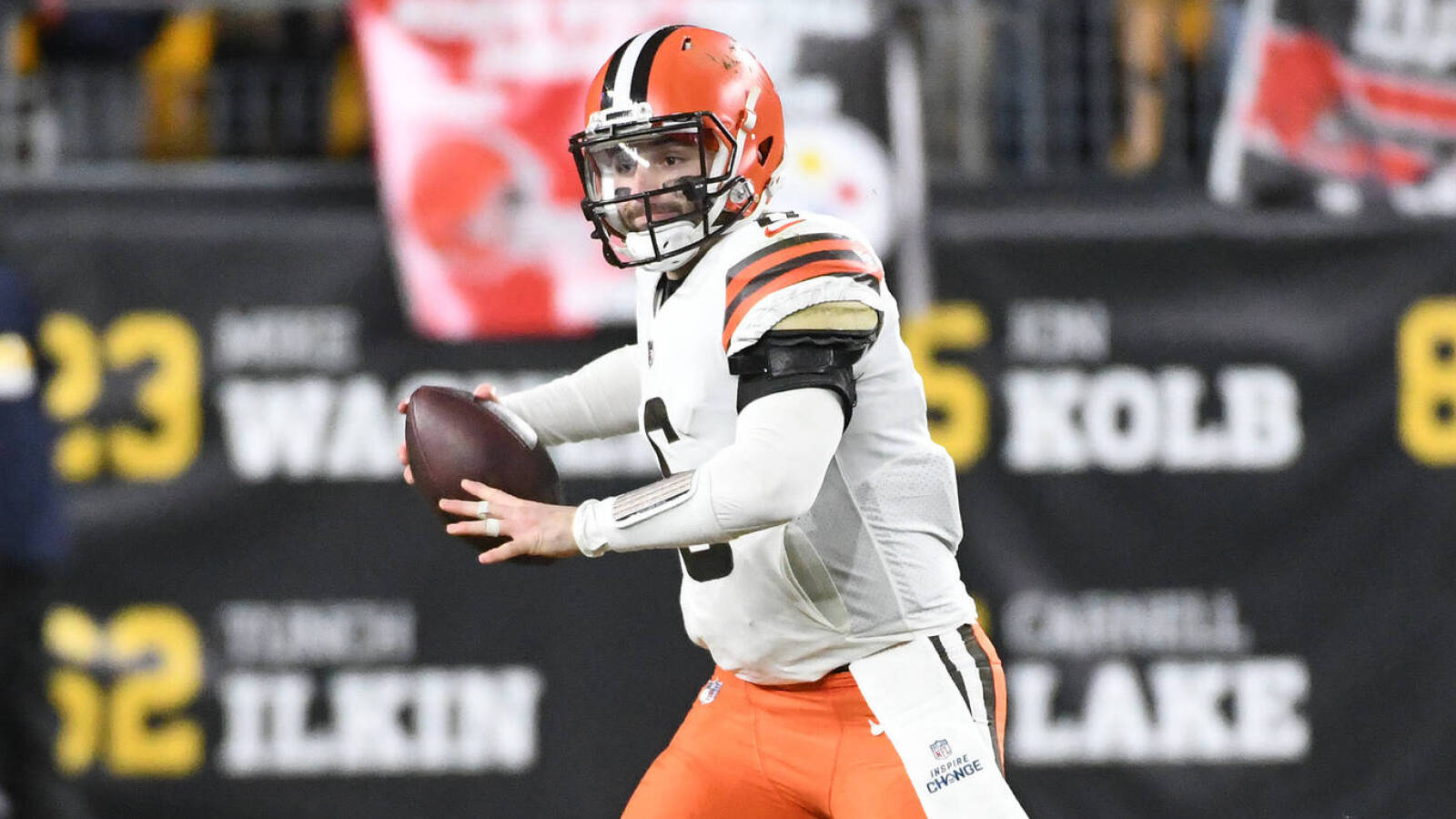 Baker Mayfield is scheduled to have his first media session with the Carolina Panthers on Tuesday afternoon. The former thought-to-be franchise quarterback of the Cleveland Browns was traded to Carolina last week after months of rumors regarding Mayfield's future.
Prior to his official introduction, the 27-year-old talked with Darin Gantt of Panthers.com about a bevy of topics, including his new team's Week 1 matchup against his old employer.
"I'm not going to sit here and be a robot and tell you that's not one I've marked on the calendar already," Mayfield said, per Gantt. "One, that's not who I am. To me, it's about winning games. Whoever we have marked on the schedule, I'm going to try to win. Obviously, this one has a little more history and personal meaning, but for me, it's about winning and setting the tone for the rest of the year, and however I can help this team do that, I'm going to do."
The former Heisman Trophy winner at the University of Oklahoma also discussed the details of the trade itself.
"There was a little bit of sacrifice on all three fronts, between Cleveland, Carolina, and myself," Mayfield said. "To me, it's ready for a fresh start first and foremost. I'm extremely grateful for the four years I had in Cleveland, it's a great football town. It's the start of my career, however long, God willing, it will be. I'm thankful for it."
It was reported last week that the Panthers originally wanted Mayfield to take a $7 million pay cut, but he was only willing to give up $3.5 million of his $18.86 million guaranteed salary. The Browns are picking up $10.5 million of Mayfield's salary in 2022, with Carolina paying $4.86 million.
According to Gantt, the new signal-caller in town had "some degree of conversations" with both Carolina head coach Matt Rhule and general manager Scott Fitterer prior to the trade. Mayfield will get his playbook on Tuesday to begin the process of learning the Panthers' system before training opens up in two weeks.