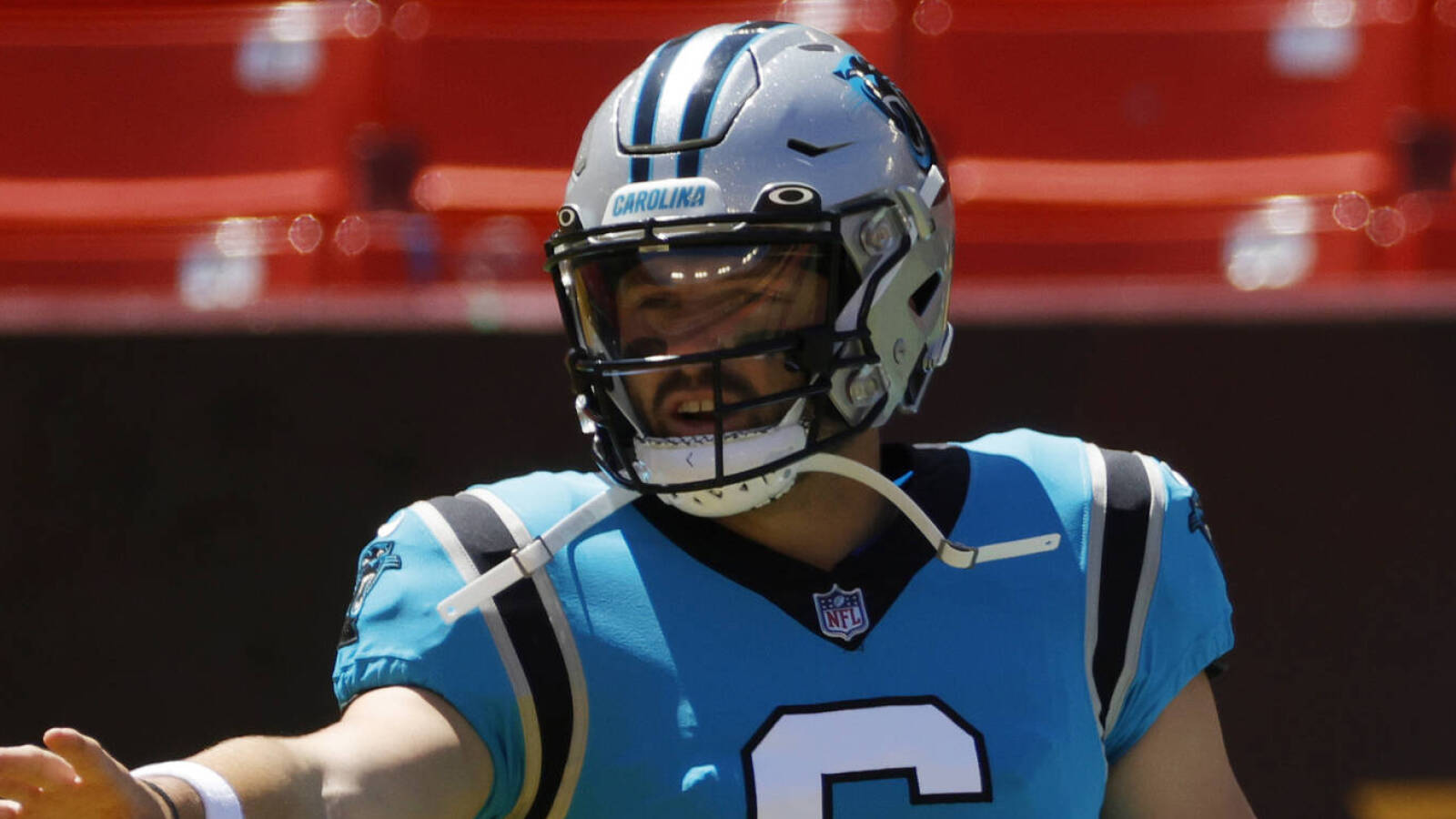 The Week 1 game between the Cleveland Browns and Carolina Panthers on Sept. 11 received even more juice when it was reported that Carolina quarterback and former Cleveland starter Baker Mayfield allegedly told NFL Network personality Cynthia Frelund that he was "gonna f— them up." The "them" in this instance is, of course, the Browns. 
Browns All-Pro pass-rusher Myles Garrett and head coach Kevin Stefanski both responded to that quote on Tuesday, but there's now a new twist to the saga. 
As Josh Alper noted for Pro Football Talk, Mayfield told reporters Wednesday that Frelund got the story wrong and that he never said the reported comment. 
"First, I didn't say it," Mayfield explained. "Obviously everybody's going to write whatever story they want, there's history that I played there the last four years. I'm an extremely competitive person. Everybody knows that. If I wasn't wanting to win then there would be a really big issue with me being the quarterback here. I want to win in everything I do. That'll never change. That is not how I phrased it. It's not even what I said." 
Cleveland made Mayfield the first overall pick of the 2018 NFL Draft but replaced him by trading with the Houston Texans for Deshaun Watson in March. Following months of uncertainty, the Browns traded Mayfield to the Panthers in July, and he later won the Carolina starting gig over Sam Darnold. 
"We'll take it and we'll use it, and I'm hoping for a great matchup," Garrett said about the viral quote on Tuesday. "I don't think any less of him because he's going out there and doing the same thing he did when he was with us. He's the same guy personally, and maybe we'll see a different Baker when we get on the field. Who knows?"
Somewhat ironically, "who knows" may be the perfect description for what Mayfield did and/or didn't say to Frelund during this past Friday's preseason finale between the Panthers and Buffalo Bills.