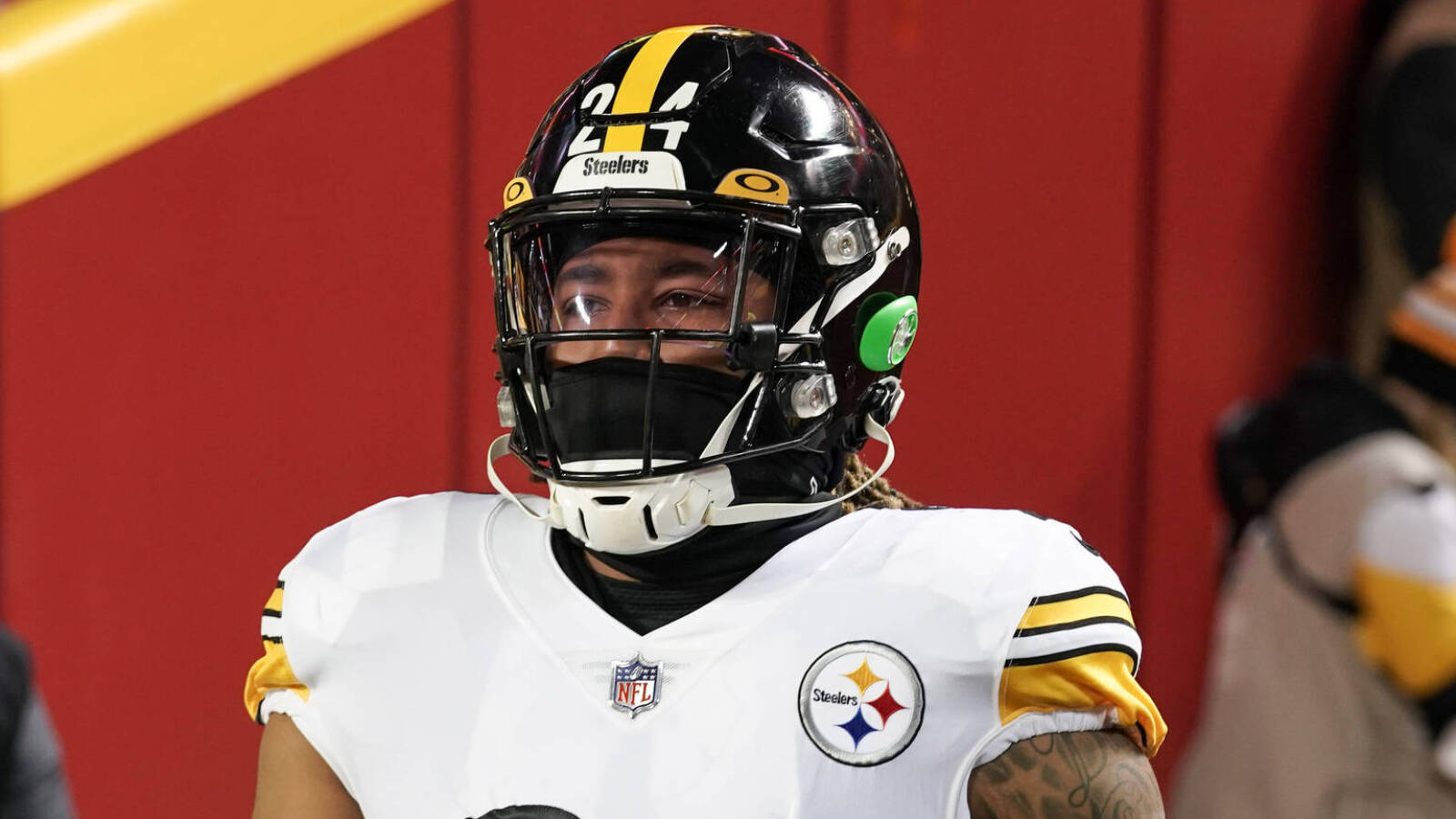 There aren't many questions surrounding the Steelers' approach to the running back position. As a rookie last season, Najee Harris put forth a workload worthy of a Pro Bowl selection and accounted for around 75% of Pittsburgh's rush attempts, rushing yards and rushing touchdowns. While that may not sound overwhelming, the next closest player, Benny Snell Jr., accounted for only about 8% of the team's rush attempts and 6% of the team's rushing yards. Despite the seemingly small contribution, Snell is still the favorite to back up Harris next season, according to The Athletic's Mark Kaboly. 
The Steelers' offensive backfield doesn't have a ton of experience. The oldest running back on their roster, Trey Edmunds, 27-years-old, has never started a game, has 31 career carries and hasn't had a carry since November 2019. Every other running back on the roster is 24 years old or younger. After Kalen Ballage announced he was stepping away from the NFL to coach, Pittsburgh's roster holds only three running backs who had carries for the Steelers in the 2021 season: Harris, Snell and Anthony McFarland Jr. After them and Edmunds, the only backs on the roster are two undrafted rookies: Mataeo Durant and Jaylen Warren.
McFarland currently has too small a sample size to depend on. During his two years in the league, McFarland has played in 13 games, carrying the ball 36 times for 116 yards. Last year, he appeared in only two games. He had three carries and three yards in those two games. Whether it's health, size or ability, Snell is clearly the preferred backup option over McFarland right now.
Snell has had more opportunities to showcase his abilities than McFarland. Snell was around for two years before Harris showed up, backing up James Conner. In those two years, Snell got the opportunity to start five games and contribute in many more. Kaboly compiled the stats of Snell's starts and any game in which he had at least 12 carries, a total of 10 games. Omitting an anomalous start against Washington in 2020, Snell averaged 17 carries for 72 yards per game, averaging 4.2 yards per rush in those nine games. In a full 16-game season of those opportunities, Snell would project at 1,150 yards.
Snell's body of work in previous seasons supports the argument that he can be relied upon as Harris' relief. But, even if the Steelers did want to add another back to the stable, what options do they have? Veterans Latavius Murray, Devonta Freeman and Le'Veon Bell are all available. Past those three, veterans Carlos Hyde, David Johnson, and Devontae Booker are all free agents. Are any of these options an improvement on Snell? Potentially, but it may not be worth the money and playbook study necessary to bring them up to Snell's level.
More potential names could surface as teams trim their rosters down to the final 53. Myles Gaskin in Miami, Chris Carson in Seattle, Tevin Coleman in New York and D'Onta Foreman in Carolina could all be on the chopping block come late-August and find themselves looking for work.
Still, it's hard to imagine a scenario where Pittsburgh doesn't enter the 2022 season with a 1-2-3 of Harris-Snell-McFarland. As attractive as those other options may sound, Pittsburgh has no interest in reducing Harris' carries. If healthy, Harris will continue his role as a bellcow, with Snell and McFarland only appearing in rare moments of exhaustion or for special situations. McFarland has shown he can play in a situational role, and Snell has proved he can be effective when given a bulk-carry opportunity (for instance, if Harris gets injured), but the importance of the question of who backs ups Harris is moot as long as Harris stays healthy.