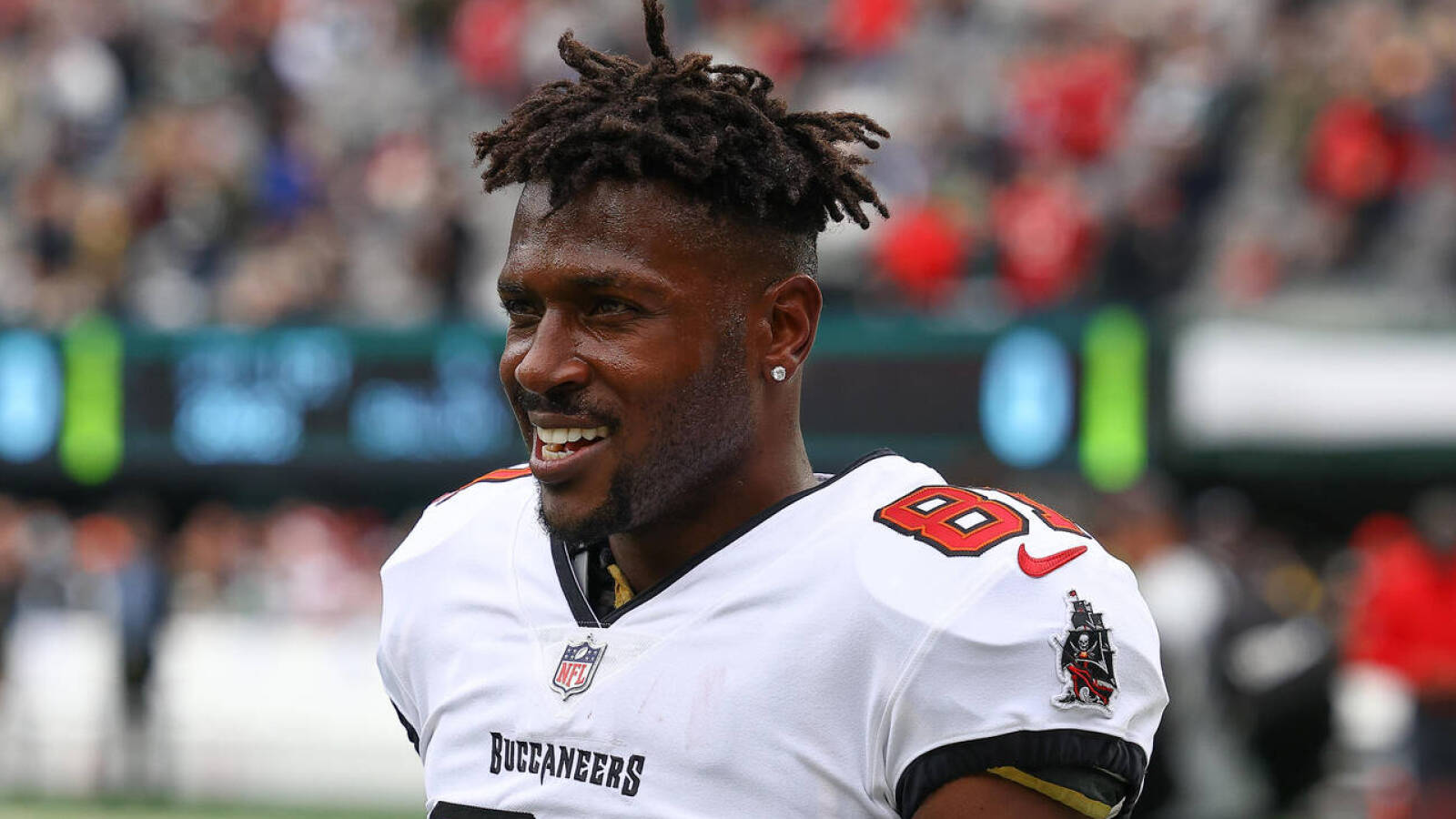 Antonio Brown's social media persona is a bit like a toddler: You should be worried if he's quiet for too long, because that usually means that trouble is brewing.
Sure enough, the embattled wide receiver has unleashed his fury on social media this week and targeted one of the biggest names in football, Tom Brady.
After what seemed like a brief reprieve from Brown's shenanigans, he went off on the quarterback in a grammatically-challenged thread this week, criticizing his former teammate for making his time off this preseason such a headline-stealer while also threatening to slap trainer Alex Guerrero.
"Alex Guerra You think i won't have u smacked at TB12 boy stop playing with me !" Brown said in a tweet that has since been removed for violating Twitter rules. "Boy getting paid by bucks n taking players money too." Brown added: "Tom brady manipulate the game gets 14 days go home get his mind rt lol. Now u see the difference. Put that s–t on." 
Of course, Brown going after Brady isn't a new song-and-dance. The wideout called his former teammate a liar in the midst of his dramatic exit from Tampa Bay. 
As far as Guerra goes, this also isn't the first time Brown has taken aim at the trainer. Brown demanded a refund for services while Brown was still with the Bucs, although there has been no word as to whether that issue was resolved or if Brown moved on to something new.
Whether Brown's complaints hold water or not, they probably weren't released at the best time given he's still trying to find his next job. This latest rant comes just a few days after he rebooted his campaign to find a new team, this time by telling the Cowboys' owner he's ready to head down to Dallas.