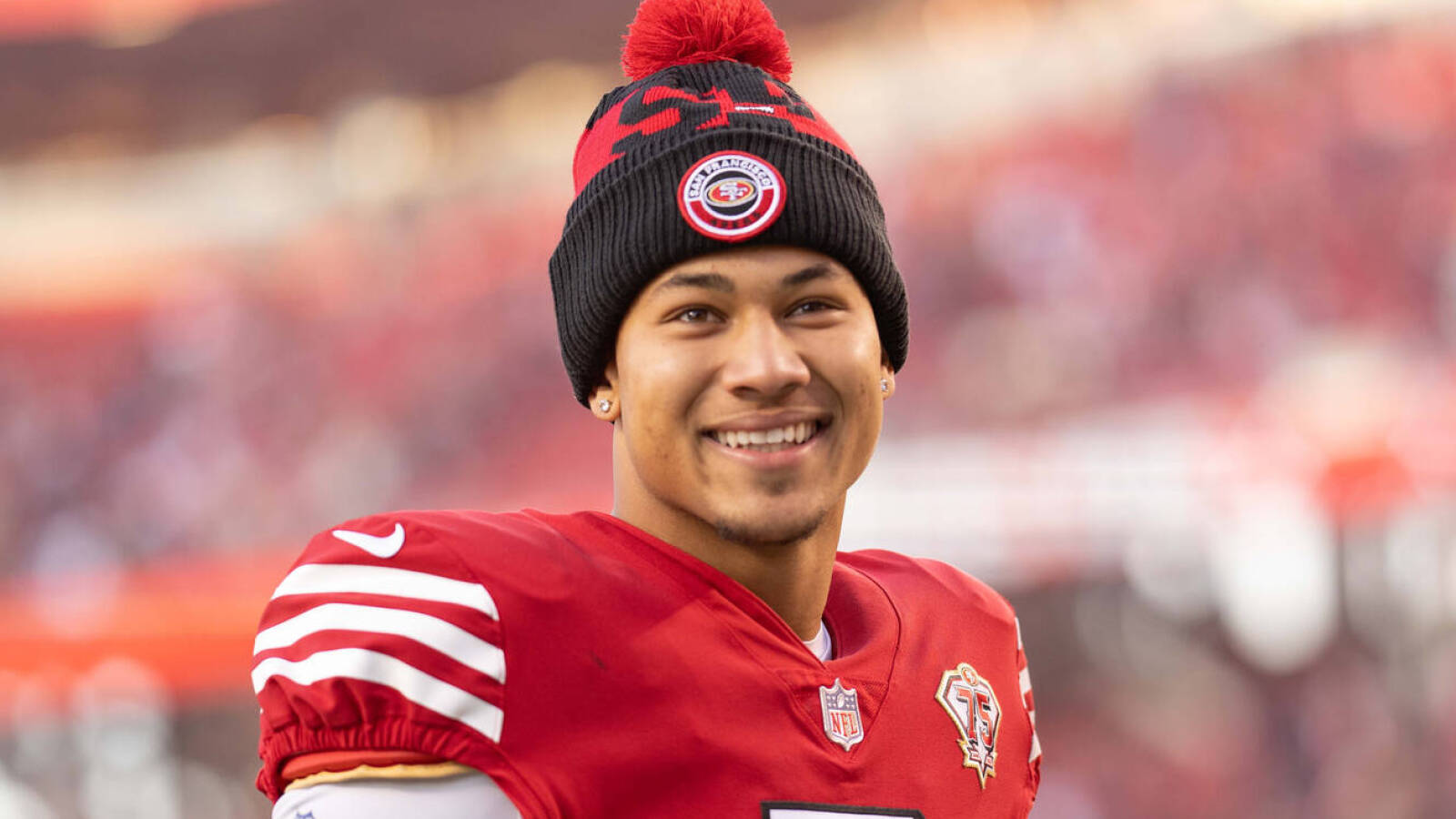 NFL Network's Brian Baldinger and former quarterback and current CBS analyst Tony Romo are among those who believe the San Francisco 49ers will ultimately have to play veteran Jimmy Garoppolo during August preseason games to show he's recovered from March shoulder surgery before they can trade him en route to naming 2021 rookie Trey Lance their new full-time starter. 
Lance ran springtime workouts as San Francisco's QB1 while Garoppolo recovered from his procedure but thus far has only thrown 71 career NFL regular-season passes. Despite an overall lack of pro experience, 49ers placekicker Robbie Gould recently told Matt Maiocco of NBC Sports Bay Area during the American Century Championship celebrity golf tournament that the 22-year-old is ready to serve as the offense's CEO this fall. 
"He's a lot more mature than people think and/or know," Gould said of Lance, according to David Bonilla of 49ers WebZone. "He's a young kid. I think I started playing in the NFL when he was three, so it makes me feel a little bit older than normal. But I think just the ability for him to be able to run—I think he looks more comfortable in the offense. He's a great leader in the locker room."
Gould added that "we all love Jimmy" but also strongly suggested the team's offense now belongs to Lance even though Garoppolo remains attached to the 49ers. 
"And I think you're going to see Trey Lance take the helm and be ready and more prepared," Gould remarked. "And he had a chance to sit behind Jimmy and learn last year, which I think is helpful because he didn't just get thrown into the fire. And when he did play, he played pretty well."
The Houston Texans may not make a move for Garoppolo by Week 1, but it's assumed a team that loses a quarterback to injury at some point before the fall trade deadline could look to acquire the 30-year-old at what the buyer considers to be a reasonable price.