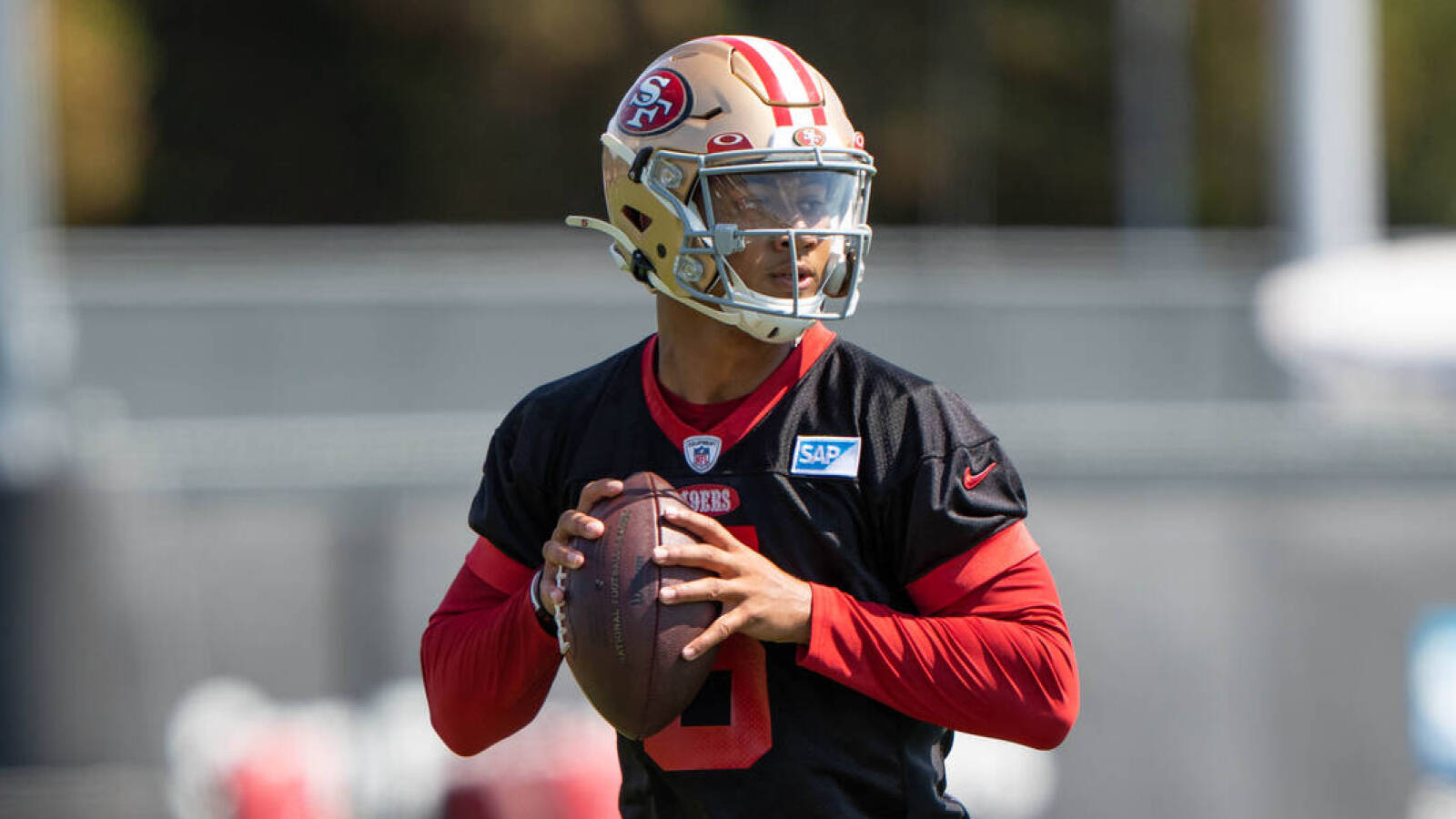 Back in June before the San Francisco 49ers confirmed expected news that 2021 rookie Trey Lance had replaced veteran Jimmy Garoppolo as their starting quarterback, Lance remarked that he "kind of had to learn how to throw the ball differently without using my pointer finger" after he experienced an injury during a preseason game against the Las Vegas Raiders last August. 
It appears that setback was worse than most realized at the time. 
For a piece published by Albert Breer of Sports Illustrated on Monday, Lance offered more specifics on what Breer called a "hidden" injury that supposedly "derailed" Lance's rookie season. 
"I chipped the bone in my pointer finger, so I had to wait on it. It was super swollen, couldn't really bend it or straighten it," Lance explained. "It [happened] at the Raiders [preseason] game. We had a bye week after the Raiders game, I had a splint on just to try to get it back straight. So it chipped, it kind of stayed bent like this and we just had to keep working. I wore a little brace that kind of … it pushed down on my knuckle and up on both sides of my finger. I just kept wearing it and stretching it as much as I could, scraping it and just trying to get all the scar tissue out of there."
Lance only attempted 71 regular-season throws during his debut pro campaign, so outsiders likely didn't notice that the 22-year-old was physically compromised. He completed 41 of those attempts (57.7 percent) for 603 yards with five touchdowns and two interceptions. 
"I didn't really know how much it was affecting me until we were getting into the season," Lance continued about the finger injury. "Every week kind of got harder. And I was working on it, I knew obviously it was broken. It didn't feel good. But I wanted to play. I wanted at least to have an opportunity to be ready and be the two, whatever my role was [going to be] that year. So yeah, I took care of it the best that I could. But there's just kind of only so much you can do." 
Lance is healthy and atop the depth chart this summer, and he vowed he is "going to be a lot better than I was last year" as San Francisco's full-time QB1. He and the 49ers finish the preseason at the Houston Texans on Thursday night and then open the regular season at the Chicago Bears on Sept. 11.