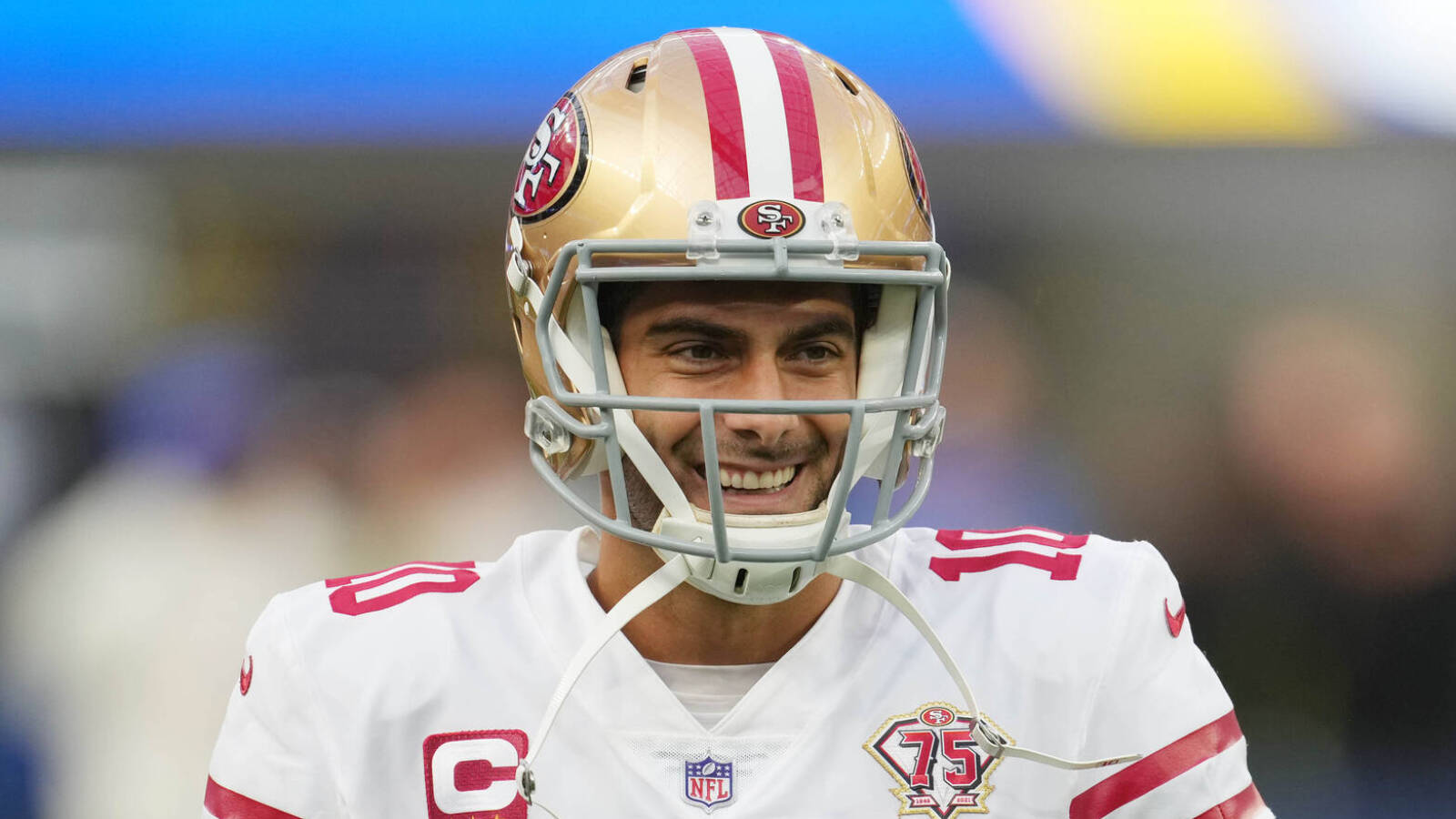 San Francisco 49ers general manager John Lynch and head coach Kyle Shanahan sat down in front of media members on Tuesday and declared the franchise has "moved on" from veteran Jimmy Garoppolo to 2021 rookie Trey Lance as its new starting quarterback ahead of training camp. 
It appears Garoppolo will open the practice portion of camp out of sight and out of mind. 
As noted by Angelina Martin of NBC Sports Bay Area and David Bonilla of 49ers WebZone, Shanahan confirmed on Wednesday that Garoppolo has been excused by the team for training camp practices after he passed a physical coming off March shoulder surgery. 
"He was in this morning doing his throwing program," Shanahan said of the 30-year-old. "I don't think he's still here, so he came in, did that and then got out. So I'll stay in communication with Jimmy. We'll keep doing that and take it one day at a time." 
Garoppolo was granted permission to leave the team after Wednesday's program but did not ask to go. 
"We're saying go ahead, you don't have to be here," Shanahan continued during his comments. "Like I said all yesterday, Jimmy, John and I talked for a while. We understand every part of this situation and I think both sides, each side is doing as good as we can." 
Shanahan added it would "surprise" him if Garoppolo remained on the San Francisco roster through Week 1. The signal-caller is owed a non-guaranteed salary of $24.2 million and is on track to count $26.95 million against the salary cap for the upcoming season. As Pro Football Talk's Mike Florio explained, though, it's practically a guarantee Garoppolo will be cut shortly after the preseason if no trade materializes by late August.