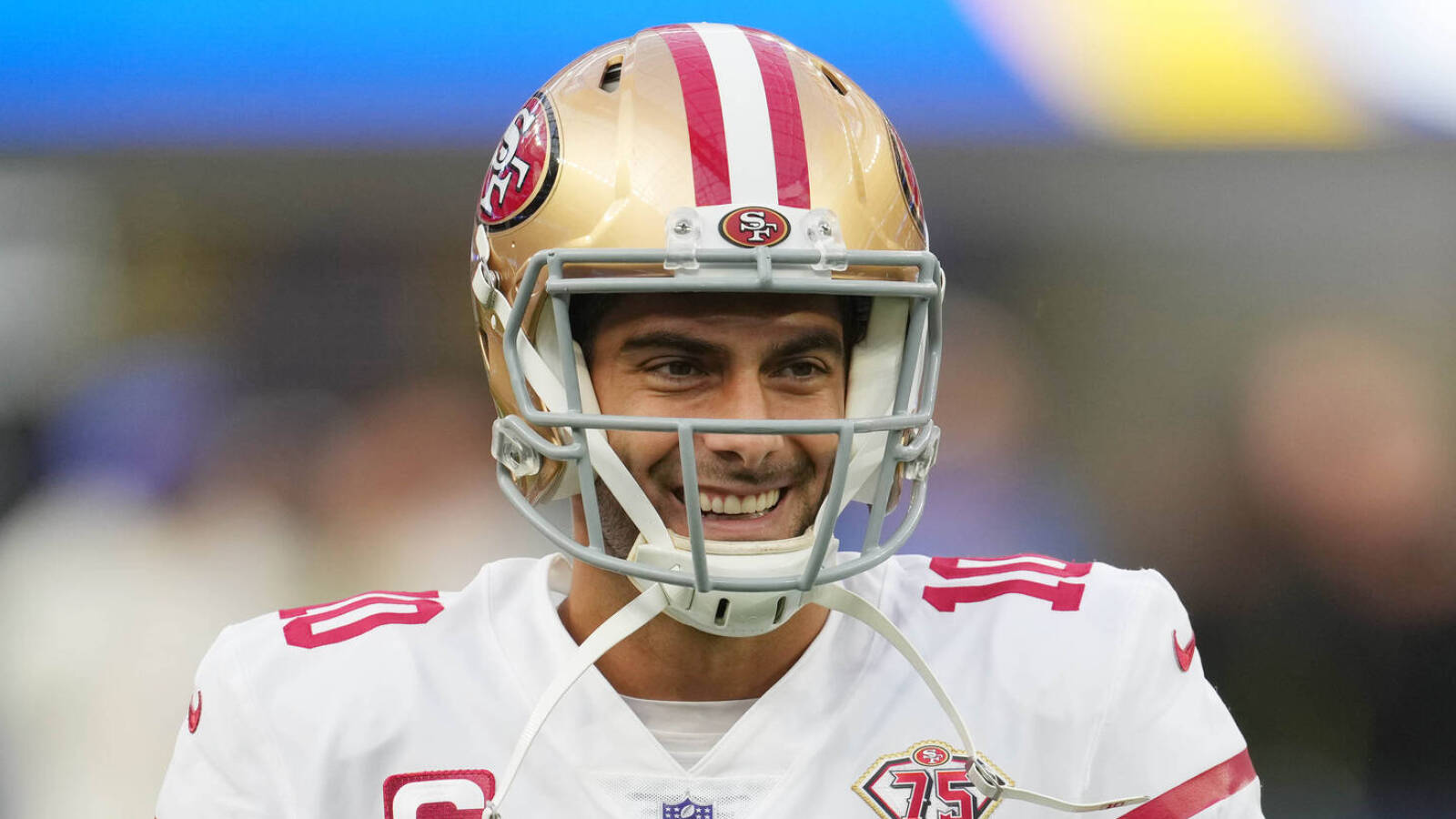 As the 49ers continue to wait on a Jimmy Garoppolo trade, they will not fine him for missing minicamp. Instead, the team will excuse the veteran quarterback from its minicamp, which is set for this week, Tom Pelissero of NFL.com tweets.
Garoppolo not being ready to participate fully makes this news a formality, but it continues to reveal the 49ers' plans regarding their longtime starter. John Lynch and Kyle Shanahan have spoken openly about wanting to trade Garoppolo. While both have offered scenarios in which the ninth-year veteran is not dealt, the 49ers' goal remains for Garoppolo to be sent elsewhere in order to begin the Trey Lance era.
Lance has had the first-team reps to himself this offseason and stands to keep growing in Shanahan's system in minicamp. The former one-and-done Division I-FCS starter struggled as a rookie but recently detailed his issues overcoming a finger injury — one that did not fully heal until the season ended.
The prospect of Garoppolo resurfacing as a competitor in training camp would complicate San Francisco's blueprint — both financially and in terms of Lance's future — but that scenario remains in play the longer the incumbent starter stays on the roster. The team's most recent step continues to indicate that will not be Plan A.