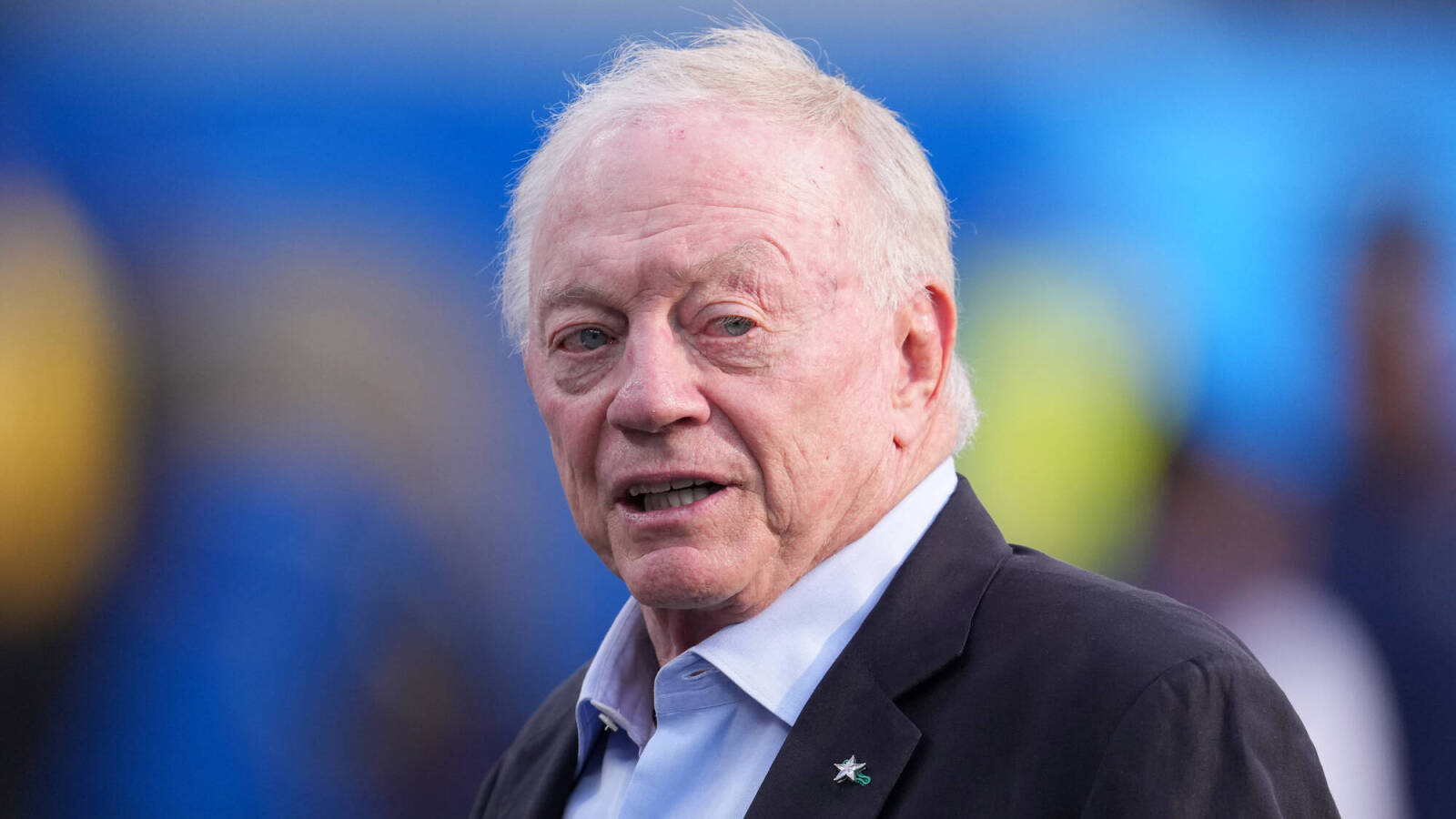 Forbes published its annual list of the 400 wealthiest Americans on Thursday, and more than half of all NFL owners made an appearance.
The wealthiest owner in American professional sports is the newest, as Broncos owner Rob Walton came in at 12th with a net worth of $56.7 billion. Walton also had several family members high on the list, including his brother, Jim (10th), and his sister, Alice (15th). 
Panthers owner David Tepper is 33rd, Cowboys owner Jerry Jones is 44th and Rams owner Stan Kroenke is 48th, each with a net worth over $12 billion. Kroenke notably owns both the reigning Super Bowl champions and the reigning Stanley Cup champion Colorado Avalanche. 
Rounding out the top 100 are Miami's Stephen Ross (52nd), Jacksonville's Shahid Khan (56th), New England's Robert Kraft (59th) and Atlanta's Arthur Blank (99th). 
Bills owner Terry Pegula comes in at 128th, while Ravens owner Steve Bisciotti is 143rd. Both have a net worth over $6 billion. Denise York, whose son Jed York runs day-to-day operations for the 49ers, is 196th, while Janice McNair, whose son Cal McNair runs the Texans, is tied for 202nd with Browns owner Jimmy Haslam.
Embattled Commanders owner Dan Snyder sits 211th with a net worth of just under $5 billion. New Orleans' Gayle Benson (224th), Philadelphia's Jeffrey Lurie (241st), Indianapolis' Jim Irsay (327th) and Jets' Robert "Woody" Johnson (327th) are the final owners on the list.
The list is littered with owners of professional sports franchises, but the NFL leads the pack with 18 represented. NFL connections go beyond current owners, as Fred Smith, father of Falcons coach Arthur Smith, made an appearance, as did former 49ers owner Eddie DeBartolo Jr.
Forbes noted that while the minimum net worth required to land on the Top 400 dropped by $200 million over the past year due to a stock market decline, "tech billionaires" were hit the hardest. Many sports owners, including Tepper, Jones, Kroenke, Ross, Khan and Kraft, experienced a positive change in wealth.