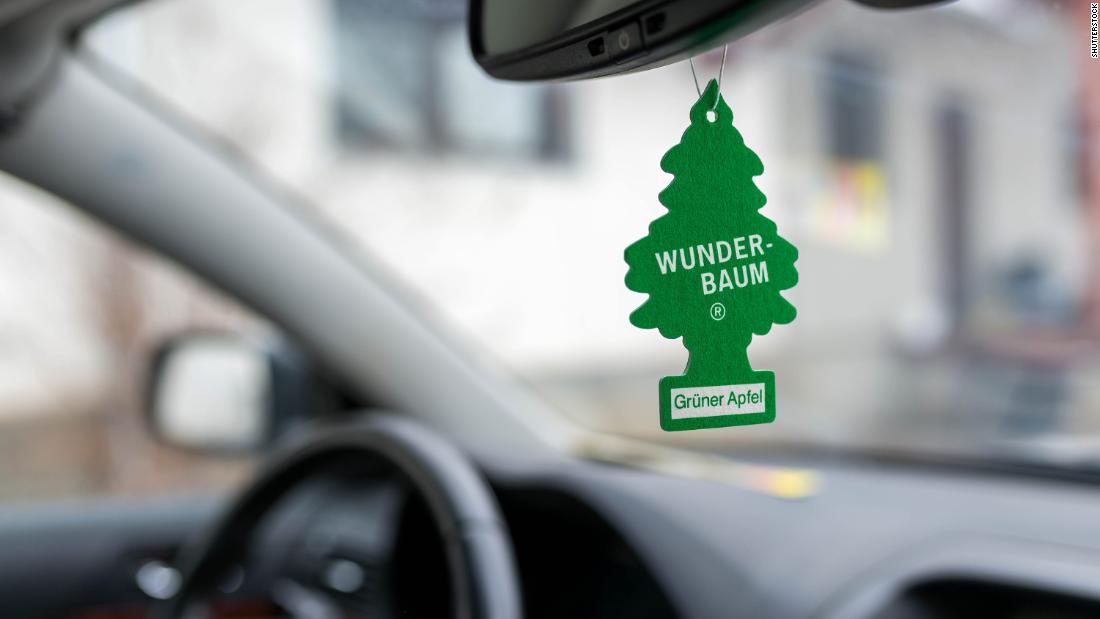 It's not clear how much of a role the air fresheners played in the traffic stop. Brooklyn Center Police Chief Tim Gannon told reporters Monday that Wright was originally pulled over for an expired tag and that when officers approached his car, they saw an item hanging from the rearview mirror.
Officers ran Wright's name and found a gross misdemeanor warrant, Gannon said, without providing additional details on the dangling item or the warrant. He said the shooting appeared to be "accidental."
But Minnesota is one of at least several states with laws that prohibit hanging items from a vehicle's rearview mirror or affixing them to the windshield on the grounds that they could obstruct the driver's vision.
"A person shall not drive or operate any motor vehicle with … any objects suspended between the driver and the windshield, other than: sun visors; rearview mirrors; driver feedback and safety monitoring equipment when mounted immediately behind, slightly above, or slightly below the rearview mirror,"
Minnesota's law states.
Such minor infractions have been questioned by Black motorists and others who view them as a pretext for racially motivated traffic stops.
Air fresheners in cars have led to legal challenges
The men did not allege they were racially profiled. But they moved to suppress the evidence, arguing that the air freshener was not sufficient probable cause for the officers to pull them over.
In October 2012 WNBA star Seimone Augustus, then a player with the Minnesota Lynx, complained on Twitter that she had been pulled over at a mall in Roseville, a Minneapolis suburb, for having an air freshener in her car. She said the officer then questioned her about her out-of-state license plates and other crimes in the area.
Virginia just added another provision to its law
"Virginia still penalizes dangling objects, but the police now must have another justification to first stop the vehicle," he said.
"Dangling object stops are a classic example of a pretextual stop, where the police are looking for a valid reason to stop a motorist for something else — such as suspicion of DUI or maybe to try to search the vehicle," Flusche said.
Police say 'pretext' stops are necessary to fight crime
So-called "pretext stops" allow police to use minor traffic infractions or broken taillights as grounds to investigate motorists for more serious crimes.
But civil rights groups say the tactic unfairly targets Black drivers.