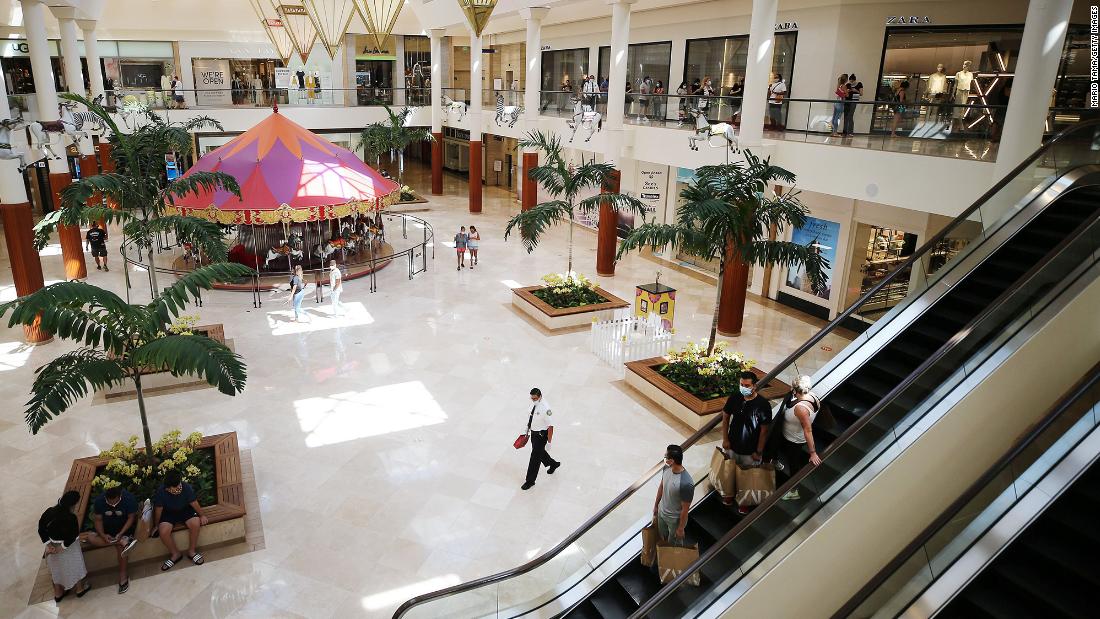 Still, the recovery remains incomplete. The economic crisis that Covid-19 brought on is far from over, and the pandemic threatens to plunge the American economy into turmoil again as infection numbers continue to rise rapidly across the country.
The third quarter, however, was one for the record books. Gross domestic product — the broadest measure of economic activity — grew at an annualized and seasonally adjusted rate of 33.1% between July and September.
It was the fastest growth rate since the government began to track quarterly GDP data in 1947. It represented a sharp, albeit partial, recovery from the prior three months, when the economy contracted at an annualized, seasonally adjusted rate of 31.4%.
The government reports GDP as an annualized rate, which assumes that the growth rate from one quarter to another will continue for a full year. This practice makes it easier to compare data over time.
But with the unprecedented economic woes of the pandemic, some economists suggest actual GDP growth is the better metric to tell the story of America's economy.
Looking at the quarterly data alone, GDP grew 7.4% from the second to the third quarter, compared with a 9% decline between the first and second quarter.
This is a developing story. It will be updated
We Thank To Our Readers For Your All Contributes. We Still Seek Your Support In Pandemic CoronaVirus.
Donate Bellow For Better Future
Registered before? Log in to use your saved details.
If you registered an account, please enter your details below to login. If this is your first time, proceed to the donation form.