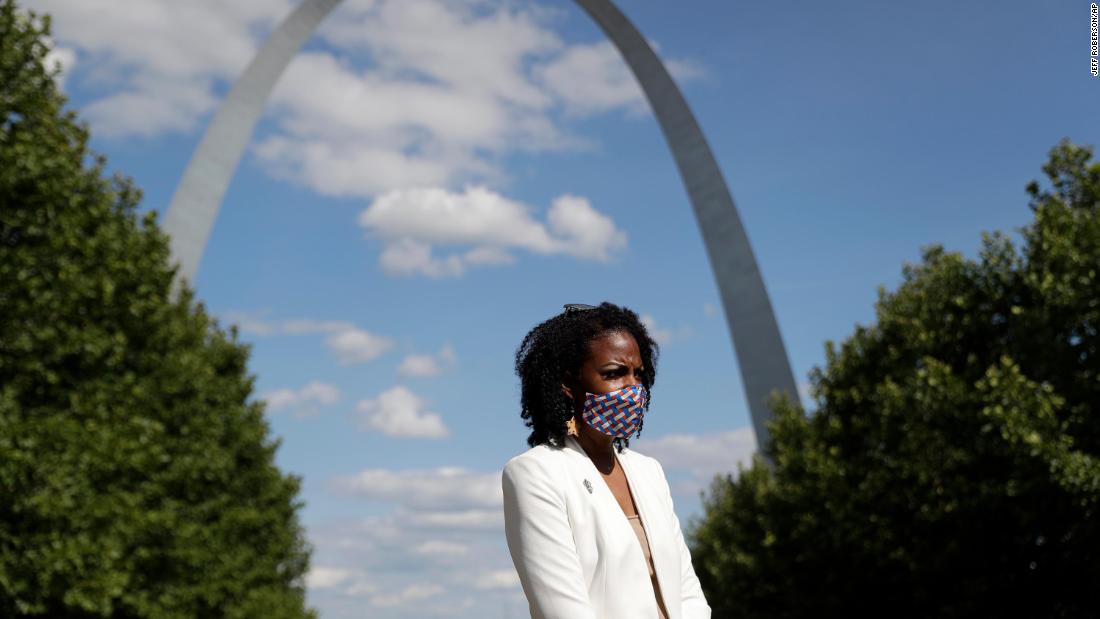 Jones, the city's treasurer, beat Alderwoman Cara Spencer by 2,280 votes, according to the
final unofficial election results
posted online by the city's election board.
Jones will be sworn into office on April 20.
"This campaign can unequivocally say that we've begun breaking down the historic racial barriers and the racial divides that exist, and have existed for generations in our city," she said.
"As a city, we've been surviving. We've suffered disinvestments, decades of violence, broken promises from our city's leaders, who have bowed to the will of special interests and insider dealings," Jones said Tuesday night. "It's time for St. Louis to thrive."
Jones also said she "will not stay silent" when she spots racism, homophobia, transphobia, and xenophobia, religious intolerance, and "any injustice."
She said that St. Louis isn't "done avoiding tough conversations. We are done ignoring the racism that has held our city and our region back."
She also vowed to invest to be an advocate for ending cash bail and to close the Workhouse, the city's medium security institution.
Jones was also the first Black woman to serve as St Louis' treasurer, a role she's held for eight years and was recently reelected to last November.
Before that, she served two terms in the Missouri House of Representatives, during which she was the first Black woman selected to hold the position of Assistant Minority Floor Leader.
Jones' career in public service began in 2002 when she was appointed Democratic committeewoman of St. Louis' Ward 8.